Here's screenshot proof of the new Twitter PWA version: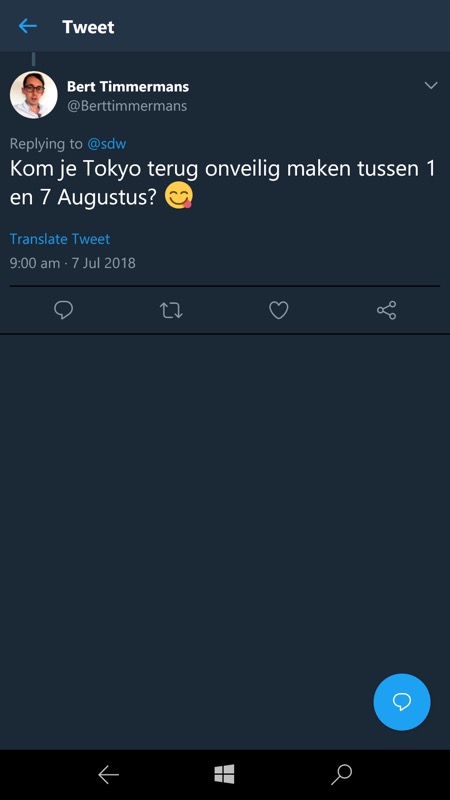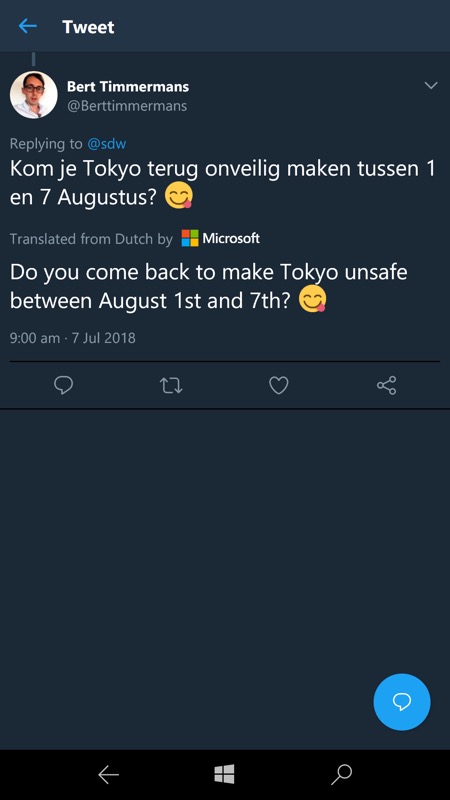 Notice also the bottom right UI control in the screenshots - it's to fire off a 'reply' rather than 'compose', the latter icon is of a feather and a '+' sign, implying scribbling something new. This is an obvious UI tweak and saves having to find and tap one of the much smaller reply controls in-line, should you just wish to reply to the thread generally and not to a specific existing reply.
You can grab or update the Twitter PWA-ified UWP client here in the Store. Enjoy night mode, enjoy the 280 character compatibility, enjoy the new Explore layout and functionality, but it's still not as slick or as fully featured as the commercial third party client, Tweetium UWP, which offers every feature under the sun, right up to push notifications, and which I've been recommending for the last couple of years.
(via HTNovo)