Here's the official changelog for v6.1 since we last featured Twitter PWA here:

Added official support to Windows 10 and Windows 10 Mobile Anniversary Update.
Landscape mode has been further optimized on smartphones.
Bug fix and improvements in general.
Some screens and illustrations: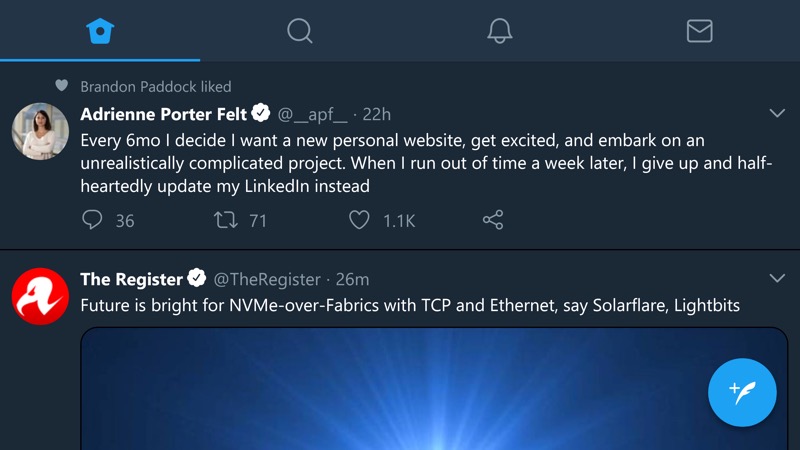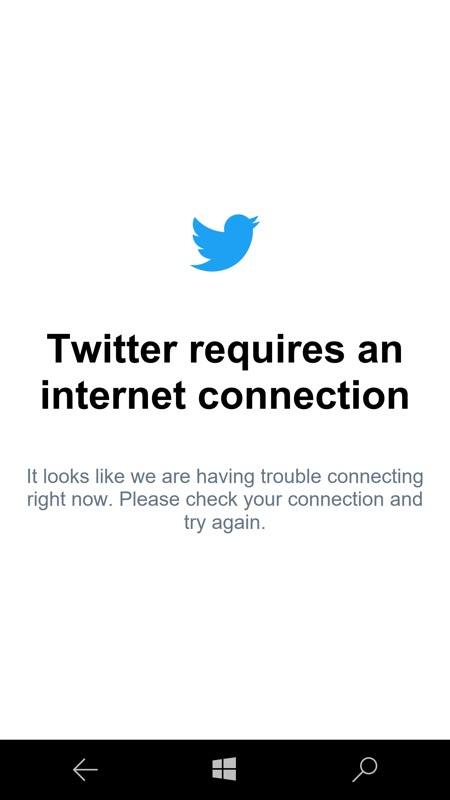 In addition, it seems that Twitter PWA now supports even phones on Windows 10 Anniversary Update, so there's clearly been some generalising of the PWA's Javascript, HTML5 and CSS to work on the older version of the Edge browser. Cool.
You can grab or update the Twitter PWA-ified UWP client here in the Store. Enjoy night mode, enjoy the 280 character compatibility, enjoy the new Explore layout and functionality, but it's still not as slick or as fully featured as the commercial third party client, Tweetium UWP, which offers every feature under the sun, right up to push notifications, and which I've been recommending for the last couple of years.