Here's the full changelog text for v3.3.7:
A "True Black/White" color scheme has been added, which gives the app a completely black background with the dark theme. It looks especially great on AMOLED displays and TVs!
The 0.75x playback rate has been added, so the app's playback rate options now match what is available on YouTube.
Your selected playback rate will now persist between videos, instead of resetting back to 1.0x each time a new video is loaded.
Additionally, variable playback rate support has been added to the app's web player, meaning you can now set the playback rate in live videos.
A "Copy link" context menu option has been added to playlist and channel thumbnails. This makes it easier to share these items with others.
A "Pin" option has been added to the thumbnails as well, so playlists and channels can be pinned without needing to be opened.
Many bug fixes.
Here's v3.3.7 in action on my IDOL 4 Pro: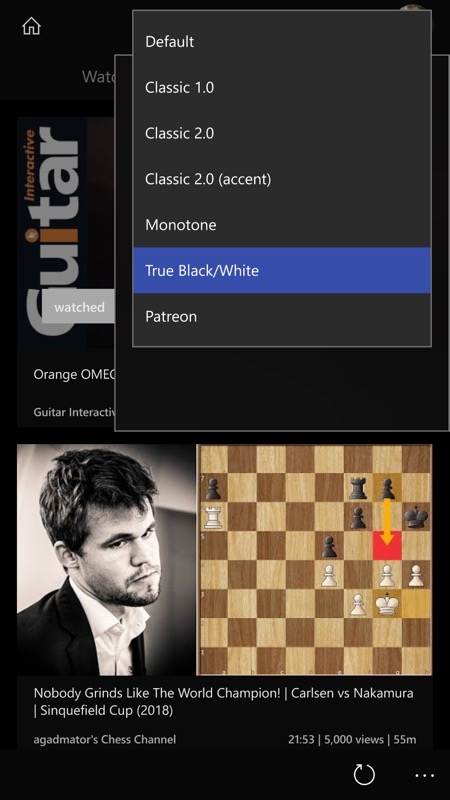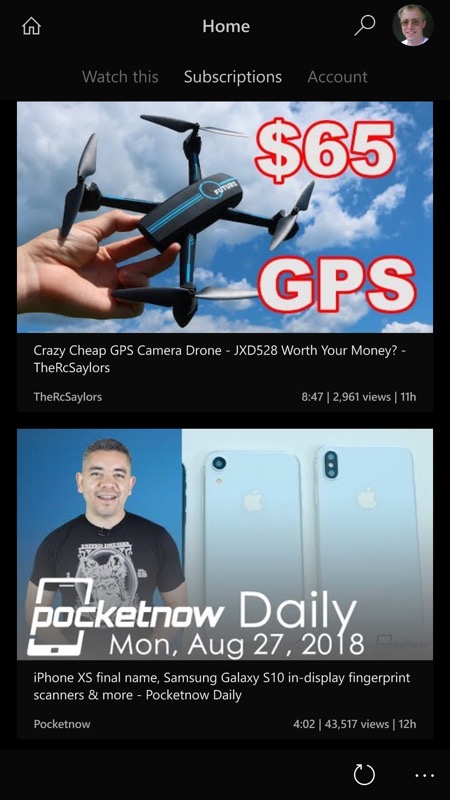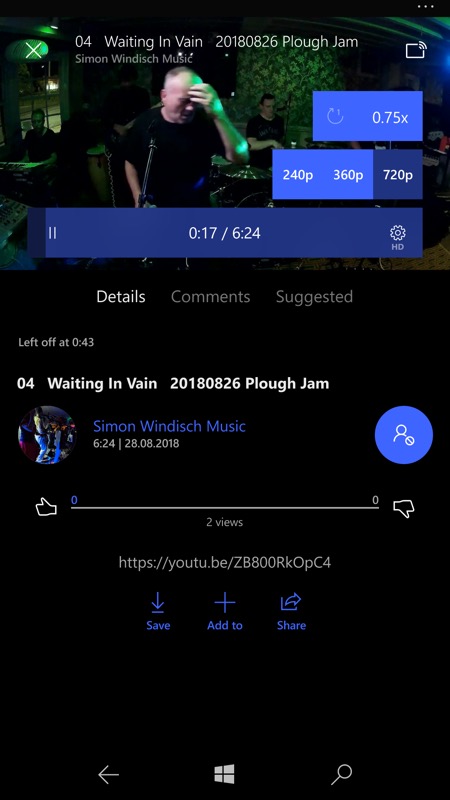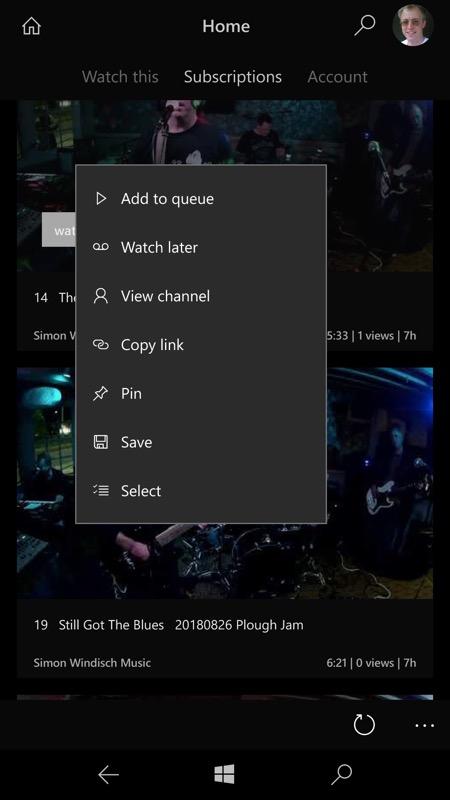 Another good upgrade to a useful Windows 10 UWP application, you can buy it here in the Store (it's only a dollar or local equivalent). Yes, it's a blow to not have an official YouTube client from Google for the Windows 10 platform, but hopefully all users will find this (or one of the other top titles like Perfect Tube) quickly in the Store, making any omission somewhat moot.