Here's what's new:
We launched secondary inbox for Direct Messages (DMs). If you have open DMs, you will now see messages from users you don't follow separated out in a different "Message requests" tab, where you can accept or decline the request. More in this Tweet thread here.
We now overlay the tweet actions bar and close button over the photo in the media viewer, resulting in less wasted space and a larger image display. You can tap to toggle the visibility of the controls, just like on native apps.
On the Profile menu, 'Send feedback' now jumps you to the Windows 10 Feedback Hub.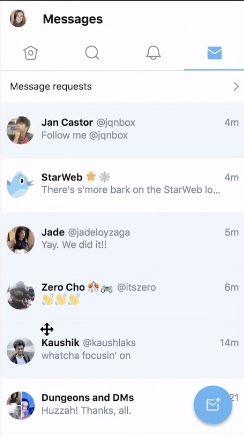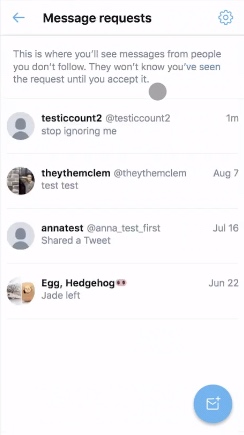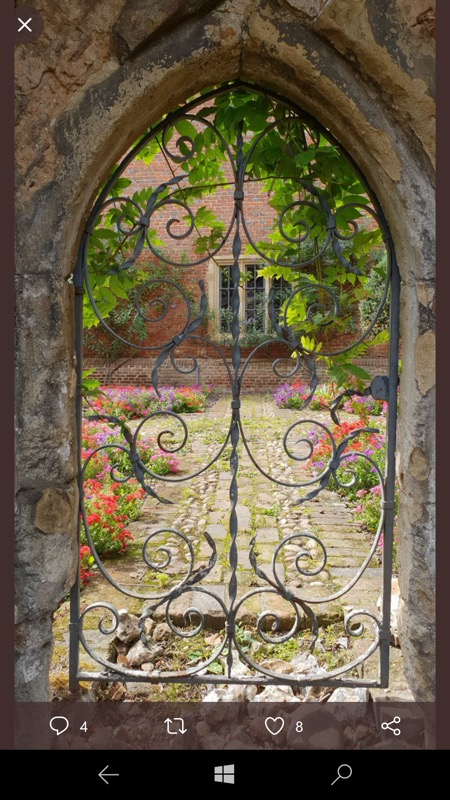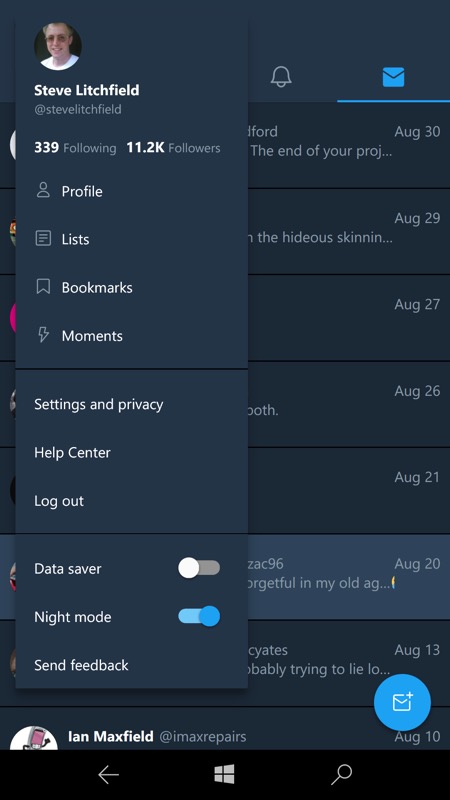 You can grab or update the Twitter PWA-ified UWP client here in the Store. Enjoy night mode, enjoy the 280 character compatibility and tweetstorm feature, enjoy the new layout and functionality, but it's still not quite as slick as the commercial third party client, Tweetium UWP, which offers every feature under the sun. It's fair to say that recent Twitter changes which knocked push notifications on the head have levelled the playing field, but on balance I'd still rather have the third party client, I think, provided real time DMs aren't that important.