Which all sounds quite positive, given my original (now updated) 'sold out' report from a month ago! Wileyfox, as I intimated in my reviews (Part 1) (Part 2), is playing the 'safe, secure, trusted' card, in the light of worries over the security of Android in particular.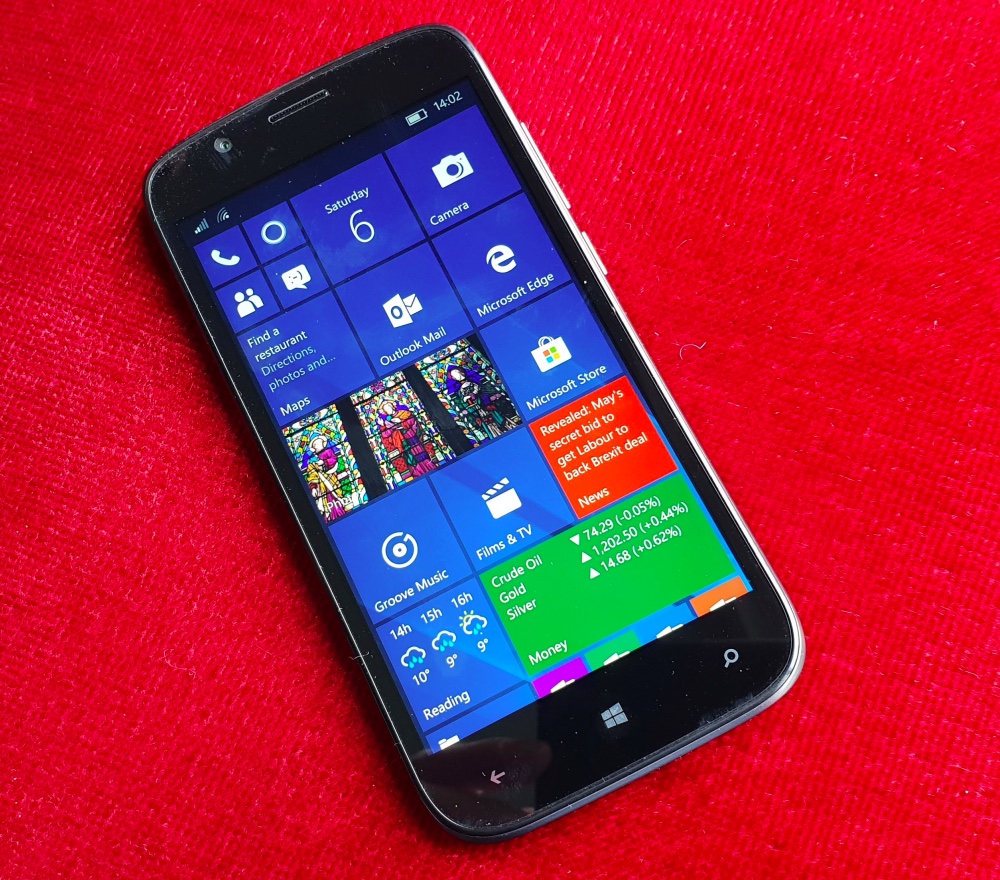 From the marketing text on the Wileyfox Pro page:
Access your content from anywhere with Windows 10. Wileyfox Pro comes with Office apps built-in for maximum productivity on the go while OneDrive cloud storage gives you access to your files whenever and wherever you choose. It means you are fully integrated, so you can move between any Windows 365 devices without interruption.

Wileyfox Pro with Windows 10 is the key to running your business or enterprise productively, ensuring security and efficiency...

...With Windows 10 you no longer compromise the security of your experiences, identity and data on the device and in the Microsoft Cloud.
Which is all fair enough - as a small, inexpensive and secure business work horse the Wileyfox Pro absolutely works. It all depends on what's needed from a phone.
There are currently four user reviews published, presumably curated, but still interesting. Here's a couple of them:
Happy with my last of line Windows 10 phone

This is the last of the line for people who like the ease of use and straightfoward features of Windows 10 mobiles. It's not the most upmarket phone, but it works very well and at the current reduced price it's well worth having to see me through to the end of Windows support in late 2019.

A great phone on a dying but the still the best mobile platform

Firstly let me say I detest Windows 10 on a laptop but on a mobile device it is simply the best os, allowing the user to stay in control of their phone. The Wileyfox pro is a great Windows 10 phone. I can get a week (YES A WEEK!) of battery life out of this phone using it for calls, texts, music, email, some web browsing and photos. I have had Apple and Android and I still rate Windows Mobile above them for my needs. The only one that was better for me was Ubuntu but alas that is no more.
Which just about hit the nail on the head in terms of the Wileyfox Pro being different (from the typical Android fare):
Runs Windows 10
Has replaceable battery
Multi-day battery life
Grippy textured back (i.e. not slippery glass)
Trivial to take apart and repair
Very cheap
So, although there are definitely some caveats on the WFP compared to, say, a Lumia 950, to get a still-sold and supported Windows smartphone for £80 seems too tempting for many AAWP readers to ignore. Almost pocket money prices, eh, go grab one?