Here's what's new, for v1.4.2, since the last time we featured Winsta UWP, back in March:
Added Waveform for Voice messages in directs
Added Multi-Account support
Fixed scrolling bug on touch screens
fixed explore bug
Fixed a bug in logout that cause not deleting session and added migrator for new update.
Fixed a null reference bug on stories without slider,question and etc.
Fixed a bug on not loading stories, user info, and more
Fixed a bug keep playing video stories on watching story viewers
Fixed an issue that cause failing on save posts
Fixed an issue causing white hamburger menu on dark them in battery saver mode.
Fixed crash at launch issue on new installs
Added option to send direct from User profile page
Added support for PNG format
Added support for adding poll to stories
Added support for viewing polls result
Added support for scroll to top by tapping on Winsta Logo in feeds, explore and some other pages
Fixed scaling issue for posting images in stories in original size
Fix for unavailable shared stories
minor improvements to directs
Fixed an issue in marking stories as seen
Fixed an issue in Live player that prevent from clicking back
Bug-fixes to story view and Live player view
Little UI improvements
To recap, that's all just in the last month, Winsta UWP has a very active developer and Insider user community here on Telegram. (Access the latter through Unigram UWP!)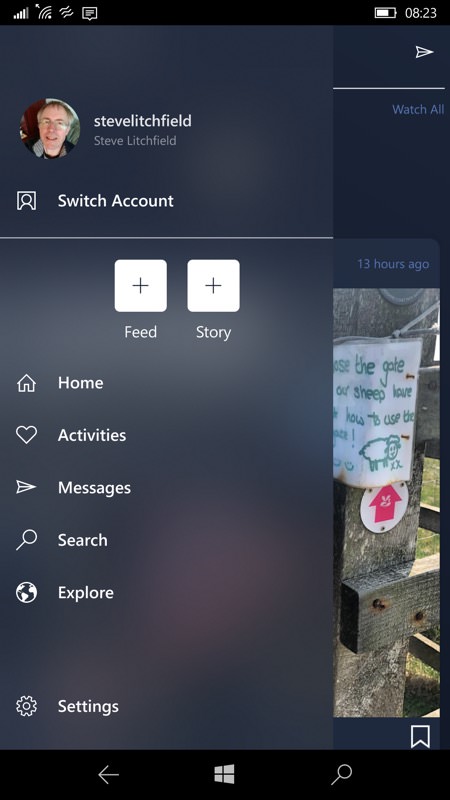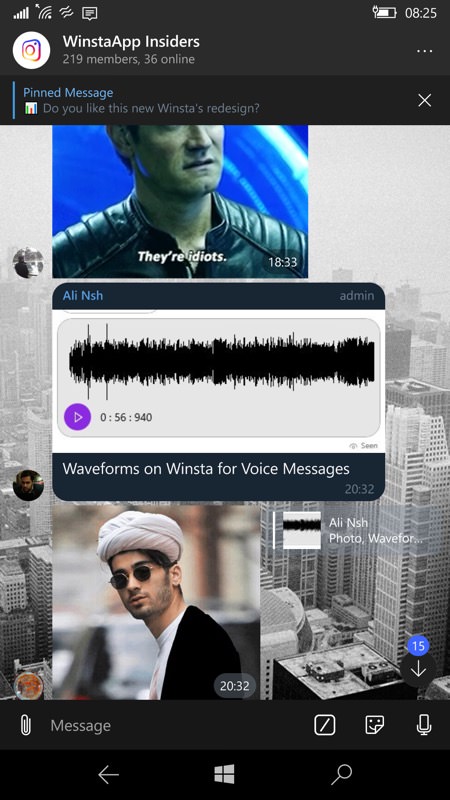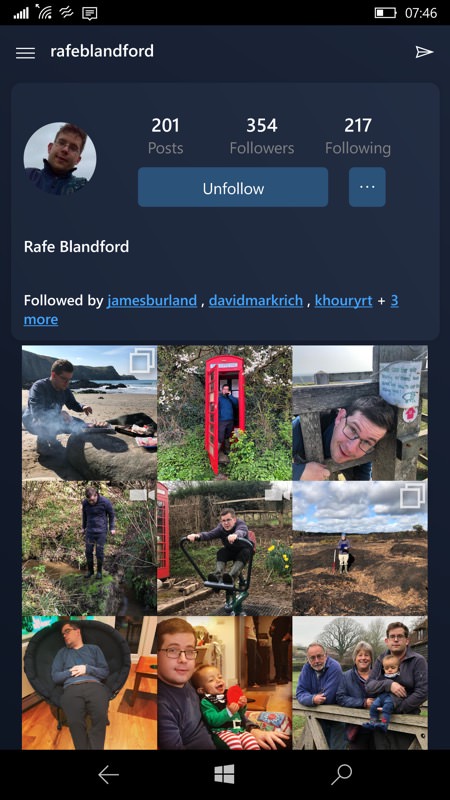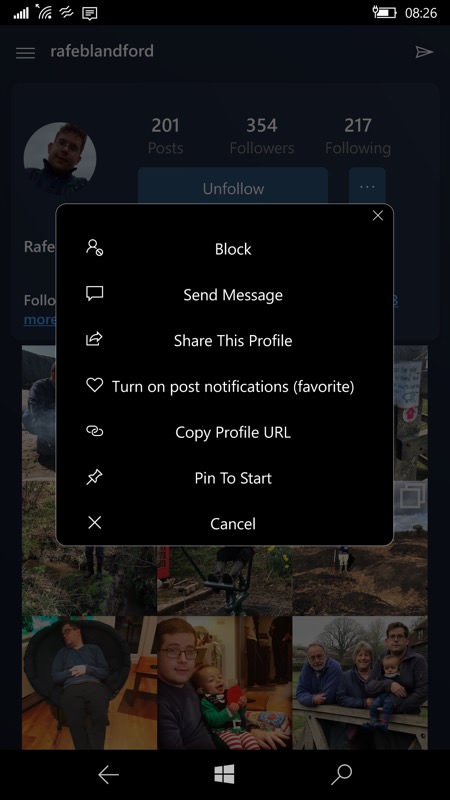 As I stated before, Winsta UWP is highly recommended. There's a lot to like about Winsta's speed and UI, it's a breath of fresh air - you can directly encourage the developer by buying Winsta, since it's a couple of quid in the Microsoft Store (and on offer at the moment). Go on, if you want to see this updated further, buy the developer a cup of coffee in this way...