Here's what's new, for v2.0.2, since the last time we featured Winsta UWP, back in August (for v1.8.2):
Added private account notification

Added support for web URL clicking on media captions

New view for hashtags (Test, Only supports recent media0.

P.S: Currently no support for hashtag stories.
New dark theme
Added notify before unfollowing someone
Added timer bar to Stories section
New search and explore page
Improved experience on mobile and tablet
Moved saved posts section to Settings
Added new way of notify for private account post sharing
Added emoji picker button in directs view for PC and XBox
Added gestures to highlights view
Removed following tab in Activities page due to new Instagram changes
Enhancements in Share post dialog UI
Many bug fixes
Added notification before sharing post from private pages.
Added video conversion before uploading. Now you have more chance to upload your video successfully
And some token screenshots, by way of illustration: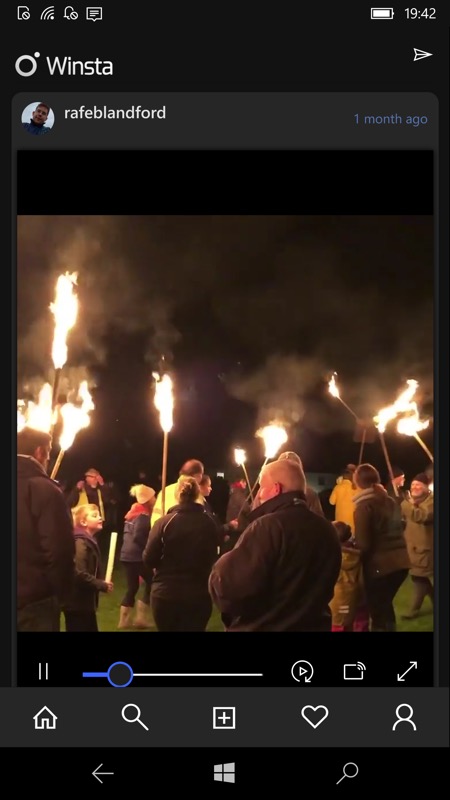 Interestingly, I still had issues uploading videos from Windows 10 Mobile, but I reported it and I'd encourage you to report issues too... Winsta UWP has a very active developer and there's an Insider user community here on Telegram. (Access the latter through Unigram UWP!)
As I stated before, Winsta UWP is still highly recommended. There's a lot to like about Winsta's speed and UI, it's a breath of fresh air - you can directly encourage the developer by buying Winsta, since it's a couple of quid in the Microsoft Store. Go on, if you want to see this updated further, buy the developer a cup of coffee in this way...