On the bright side, a) Windows 10 Mobile won't just stop working, and b) the NexDock 2 will work with many replacement smartphones you might acquire, notably any Samsung flagship from the last few years. I'll report back on compatibility once I receive mine!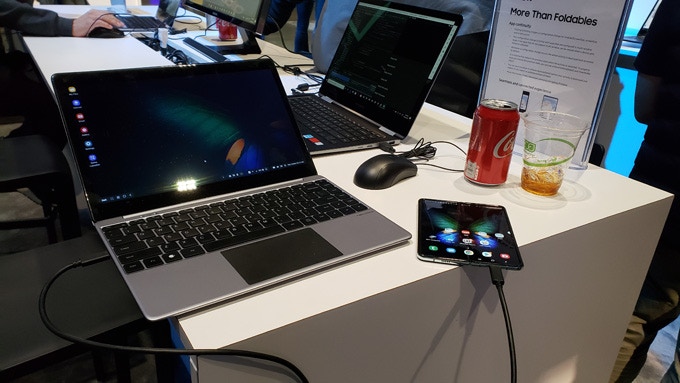 We still haven't been shown any images of a NexDock 2 with a Windows 10 Mobile handset plugged in, but I'm 99% certain that it will 'just work' with Continuum.

From the latest update:
We are happy to inform you that the 1st 500-piece batch of NexDocks got shipped to Hong Kong last week. Our logistics company is now working on handling & packing of units for 60 different countries. You should start receiving your tracking numbers via email sometime this weekend. The units are being shipped to backers on a first come, first served basis.

Taxes and Duties

Once you receive your tracking numbers, your invoice will be available through your account at the NexDock.com website.

We'd like to remind you that the shipping fee that you paid during the campaign was for the transportation of your unit from our warehouse to your address. If your country charges import duties, taxes or VAT, you will be responsible for the payment of these upon delivery.

2nd batch Assembly, Tests and Shipment

Well, there are more good news! Since we had no major issues with the first batch, we are starting the assembly and testing of the rest of the NexDocks this week. As the manufacturer gained significant experience with the assembly and the tests, we expect that the rest of the units will be shipped out before New Year's eve. We will update you soon on all developments.



Although this post is on Kickstarter, updating backers, the NexDock 2 itself is now firmly in 'Pre-order' status, now at $249 plus shipping (up from $229). For the record, I paid $199 plus shipping as an early backer, but I don't think the current price is out of reach.
I still think it could be a game changer for many people - perhaps a bit late in the day for Windows 10 Mobile, though it will provide a useful plaything for Lumia owners, but definitely pointing the way to a phone-centric future for the likes of the DeX system under Samsung and Android.
From my launch article:
The idea is to plug in via USB Type C and have the entire OS/UI extended to the lap dock screen (while the phone screen acts independently). No need for Bluetooth or wired mouse or keyboard, no need for a separate charger or power source. Just plug in and all your phone's apps and accounts and files are ready for big-screen use, all in a package no bigger than a typical Macbook.