Mac availability was announced in this tweet:
Hello awesome Mac developers,
We're proud to announce our availability of #SurfaceDuo SDK for mac.
Can't wait to see what you're going to create with it.
Go check it out and give us your feedback.https://t.co/dPJnfQH9ma

— Guy Merin (@gmerin) January 27, 2020
The download page now has both Windows and Mac/Linux versions: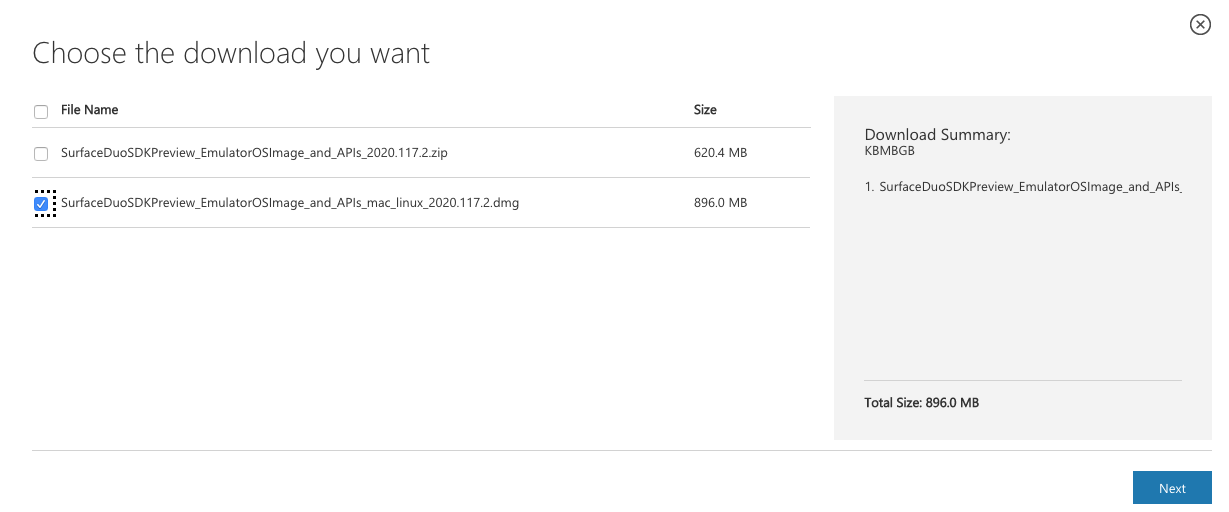 In case you don't want to install the Gigabyte of development binaries, Zac Bowden from WC has published a full video walkthrough, so I've embedded that below!
PS. Note that there's tie-in here to the next-gen Microsoft Launcher, which you can try out right now on any Android phone.