Last week I was on a family holiday around the UK, and two moments made this need clear.
The first was in a Moto-branded service station off the M1. Posters were everywhere proclaiming great deals if you downloaded their free app. QR codes gave you the link, but there were only two links - one for Android, and one for iOS. The app itself tied into the geo-location services of the phone, showing you directions to the nearest services while you were on the road, and provided special offers and discounts (such as 20% off everything you bought that day in WH Smiths). Useful, task specific, and not available for Windows Phone.
Legoland (the Windsor variant of the family theme park) saw more of the same. Although there were no QR codes to be seen, every leaflet, map, and guide to the park talked about downloading 'the new Legoland app for free', with the familiar branding for Google Play and the iPhone App Store. On Windows Phone there is a smattering of third party attempts, but nothing that matches the official app, with its ride information, planning facilities, ticket purchases, maps, and more.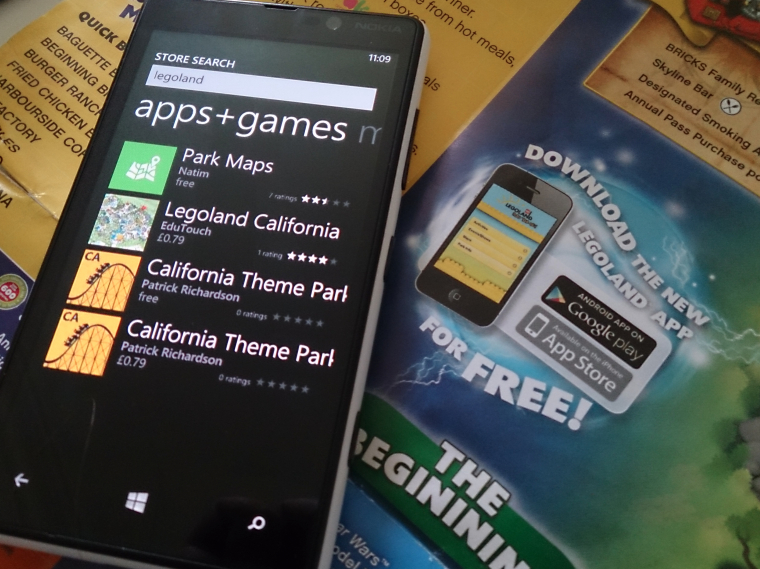 There's always been talk of Microsoft targeting developers and promoting their platform, and these can lead to small wins such as bringing over titles from other platforms one by one (Temple Run being an obvious example). Meanwhile, bringing in these big brand names to the Windows Phone platform should not be forgotten as well. Legoland Windsor is owned by Merlin Entertainments in the UK, which owns and runs a huge range of parks, including Alton Towers, Chessington World of Adventure, the Blackpool Tower, and more. If it was to come on board and have mobile apps for its venues also available on Windows Phone, there would be many benefits to the platform.
First of all, and rather obviously, there would be another app from a big name partner that Microsoft could promote heavily. Just because the summer window has been missed with Merlin does not mean that other partnerships would not be missed... autumn and winter schedules are always promoted at theme parks, and companies like Moto are there all year round, so there would be lots of opportunities to promote the apps afresh.
Bringing those brand partners into the equation allows a strong message about Windows Phone to emerge. A simple message that says 'Windows Phone is able to do what other platforms can do, it is equal to iOS and Android'. That's a strong message that should be promoted at every opportunity by everyone involved in the platform. Right now, if I take the Moto example, there isn't even an HTML5 mobile site that offers the discount, so Windows Phone users are left behind. That's not a good situation for a platform to be in.
More importantly, these new partners with their shiny mobile apps would be placing the Windows Phone Store logo alongside the Play and App Store logos. Situational advertising in multiple locations that tell the general public that Windows Phone is (a) out there (b) does third party applications and (c) is as good as every other smartphone platform.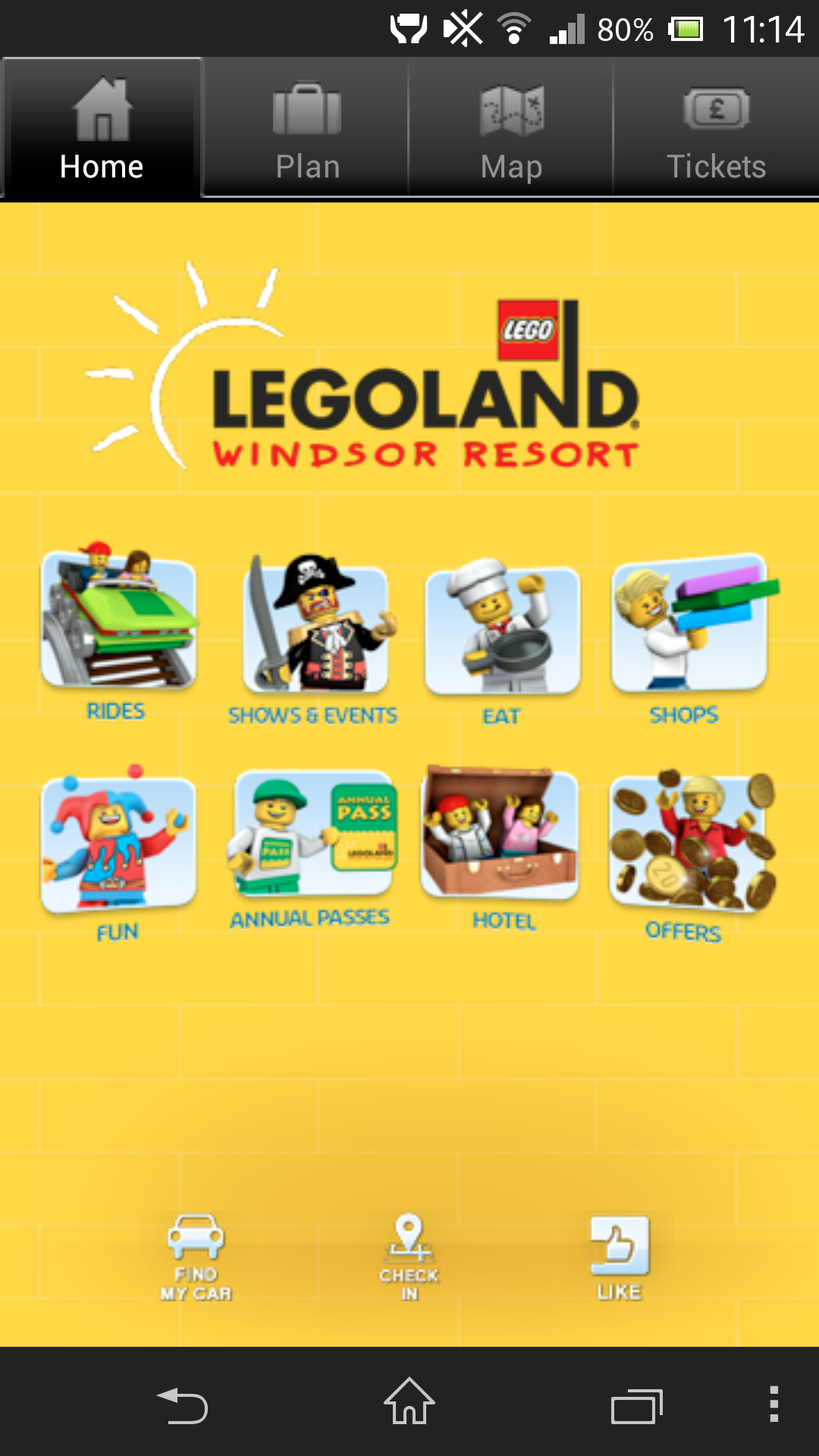 Windows Phone has been around for long enough now that Microsoft should be asking itself why it isn't being considered in these projects. Part of the answer is likely to be marketshare and surveys done by the companies, but the platform is in that low visibility position because of Microsoft's choice of moves in the market.
That's in the past - bringing together some of these major partners to the platform should be very high up on Microsoft's To-Do list. Yes, it might take more negotiation and time, and it wouldn't surprise me if some inducement was needed from Redmond, but the wins here are more than the apps — the win includes awareness, it includes promotion, it includes the ability to reach out to new customers, and it includes positive reinforcement of Windows Phone.
There are many avenues where Windows Phone can be promoted, and while the 'corporate' app will need more time and investment, it provides a much more effective return to the platform.