Now, you can't just screenshot it, since you'll have icons and information in the way. And you also can't, even with this article (usually) grab a high resolution original, for obvious copyright reasons - Getty Images and other commercial galleries are often used. Microsoft pays the royalty fees so you don't have to, etc. They do put in a Bing watermark, but this is perhaps a small price to pay for 'free'?
What you can do is dive through to save the photo in so-called 'wallpaper resolution' - so 1080p, either in portrait or landscape orientation, depending on which device you do all this on.
Plenty of options though. Here's what to do, with examples on my Alcatel IDOL 4 Pro running Windows 10 Mobile, my Lumia 1020 running Windows Phone 8.1, and my Surface Pro running Windows 10.
The starting point - you turn on your Windows phone and there's a cracking new Bing image of the day. Just stunning. You want to save it. Or use it somehow: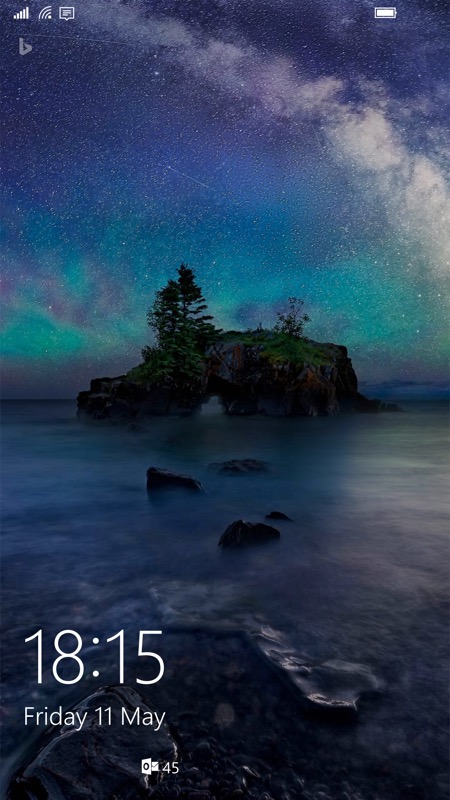 On the phone, the way to find out more about the image is to head into Settings/Personalisation/Lockscreen and then in small writing underneath the 'Background - Bing' selection is the description, in this case 'North shore of Lake Superior', etc. Sadly, it's not hyperlinked, but at least you know what the image is.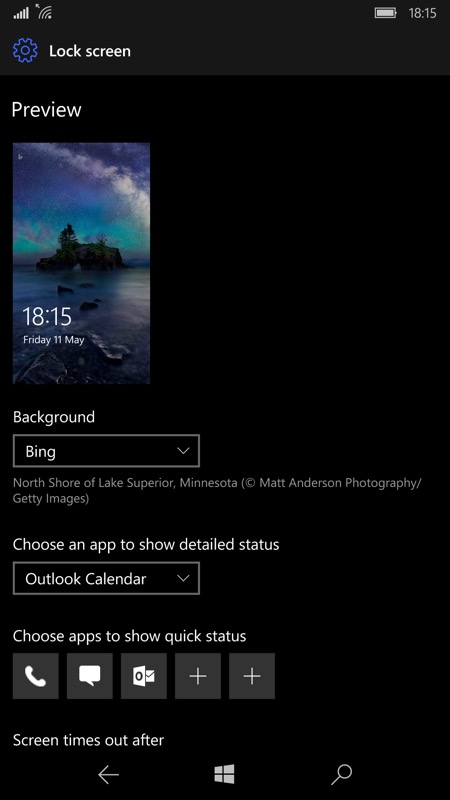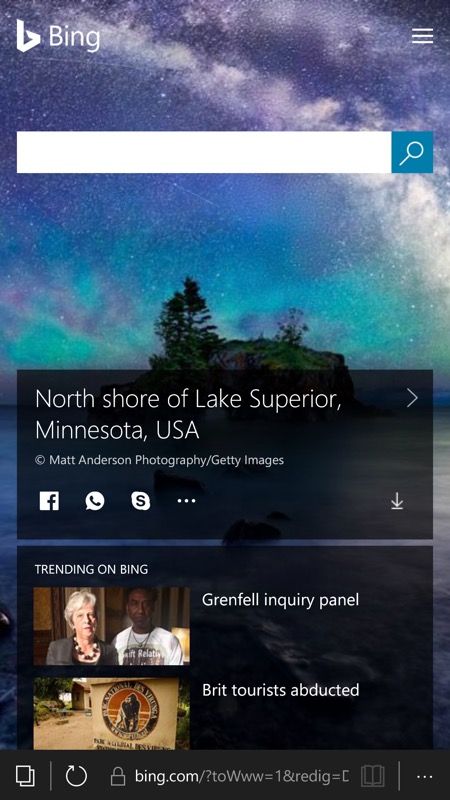 To get more information, you can use the fact that the same image is used in many other places through the day. For starters, in Internet Explorer (under WP8.1) or Edge (under W10M), go to bing.com and you should see the same photo. Swipe up a little and there's a little panel shown (above, right). You can try tapping through (the '>' control):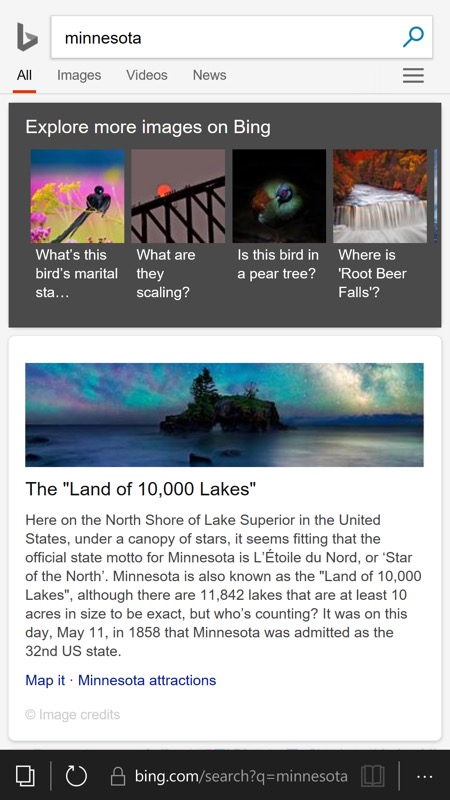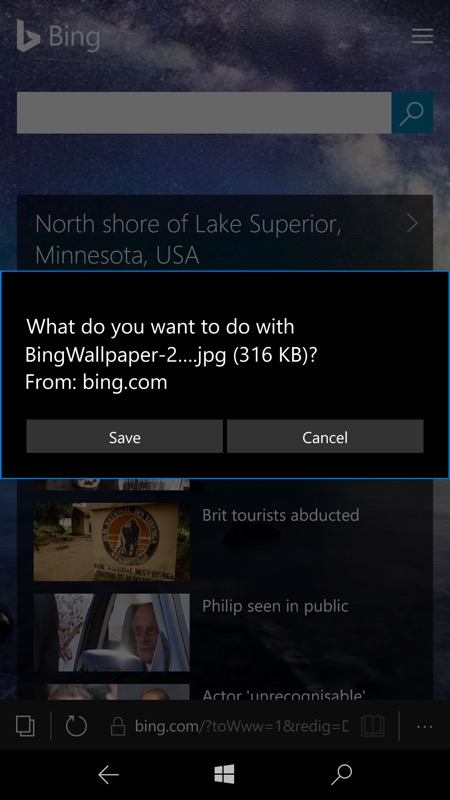 ...however, this takes you to a suitable search in Bing images, which often doesn't help, since the photo concerned is commercial. So, it's a useful way to find more images of the scene or object in question, but no use if you want the exact photo you were so impressed by.
Happily, there's also a download icon on the mini-panel and tapping this gives you a licensed (presumably for your personal use) 'wallpaper'-sized version of the image (being downloaded, above, right).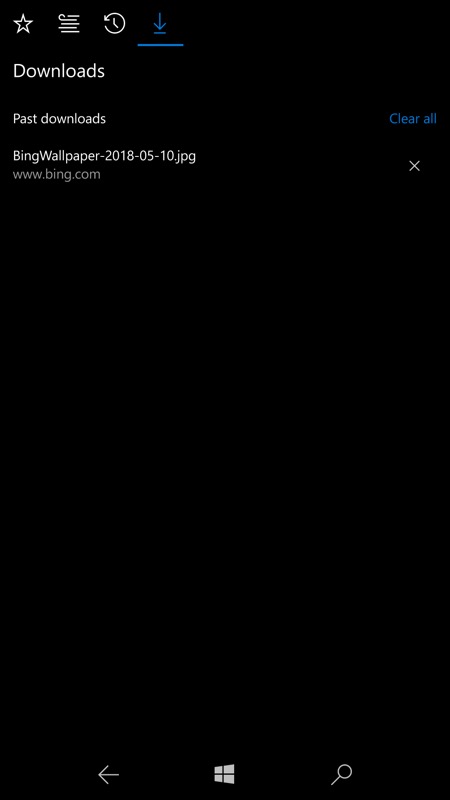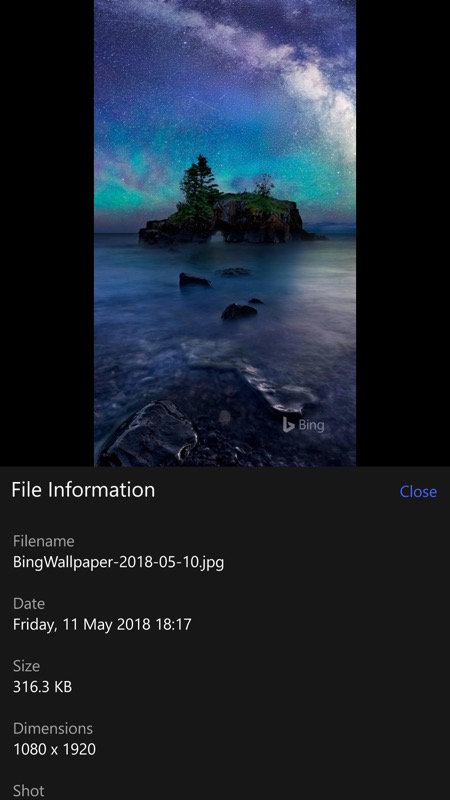 This is about 2MP, typically, 1080 x 1920 for a portrait device (here), as you can verify by opening the download up and looking in the '...' menu under 'Properties' (above, right).
But there's more. Although the portrait image above is excellent, you'll have noted that the mobile versions of the Bing images of the day are crops from a wider, perhaps even better photo. So it's worth starting up your desktop PC at this point, or opening up your Surface Pro, or whatever, and again going to bing.com in the Edge browser: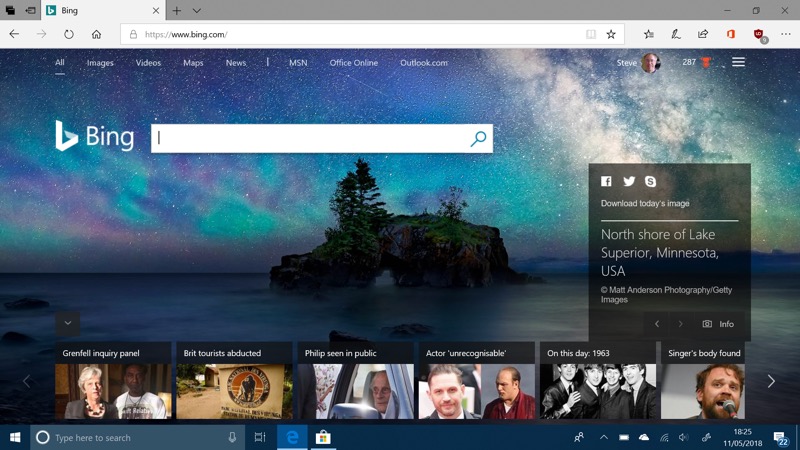 Again there's a mini-panel about the image and again there's a download link. This produces a slightly larger image in terms of megapixels but slightly smaller in the vertical direction - you get a landscape image of 1920 x 1200 pixels: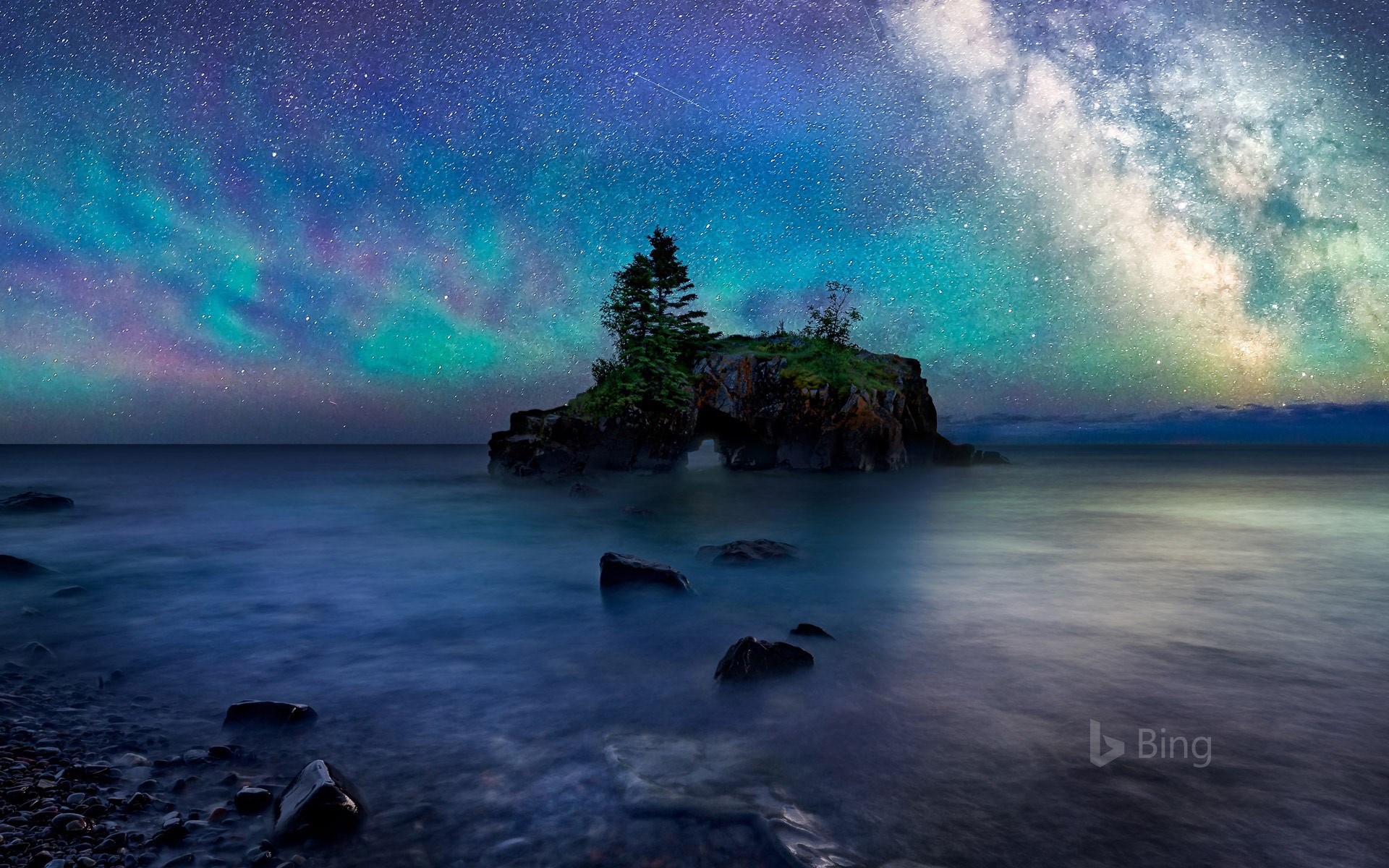 But this is still perfectly fine for any personal uses you might have for the photo. So I guess it depends whether you prefer the vertical slice or the 'cinematic' version.
There's the matter of the Bing watermark, bottom right, but you may be able to crop this out or obscure if it really offends you (it's rarely bothered me).

Note also in the mini-panel on Bing.com that there are left and right arrow controls - these give you access to previous days' Bing images, should you have left it too late before visiting the site. In fact, you'll have fun browsing back in time and saving a few previous classic images, no doubt.
In any case - great images from the Bing team and now you know how to save them, both on the phone and on the desktop!