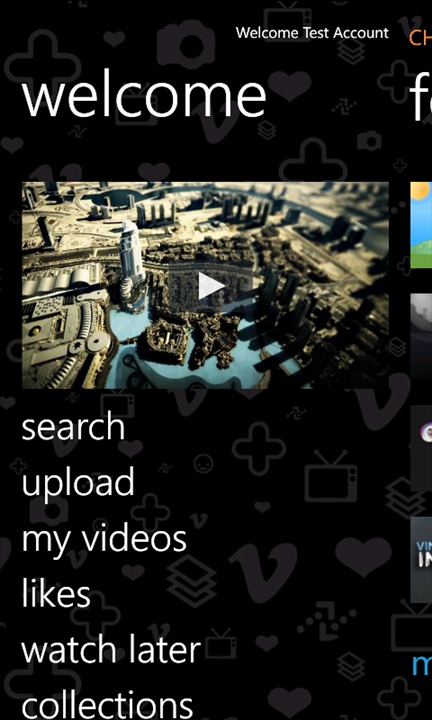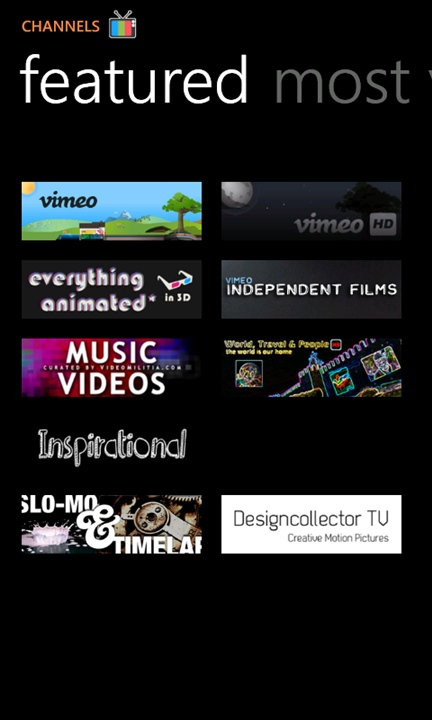 From the features list:
Watch and manage all your existing Vimeo videos
Watch videos from your Vimeo inbox, Watch Later queue, or videos you have liked
Easily like, comment on, and add videos to your Watch Later queue
Discover new and fascinating featured videos
Quickly search for videos on Vimeo
Easily upload your footage in HD
Pause and resume uploads
Replace existing videos
Edit titles, descriptions, tags, privacy settings, and credits
Share via Facebook, Twitter, email, or SMS
Add videos to your Groups, Channels, and Albums
Get stats on plays, likes, and comments
The main focus inside the application is consuming content from Vimeo. Logging on to your Vimeo account you'll have quick access to your own videos, and the playlists of videos that you have marked up as "liked" as well as those you have decided to watch later. You also have the ability to explore the categories around Vimeo - arguably the closest competitor to YouTube in the minds of many, although there is a far stronger community of indie film-makers on Vimeo than YouTube.