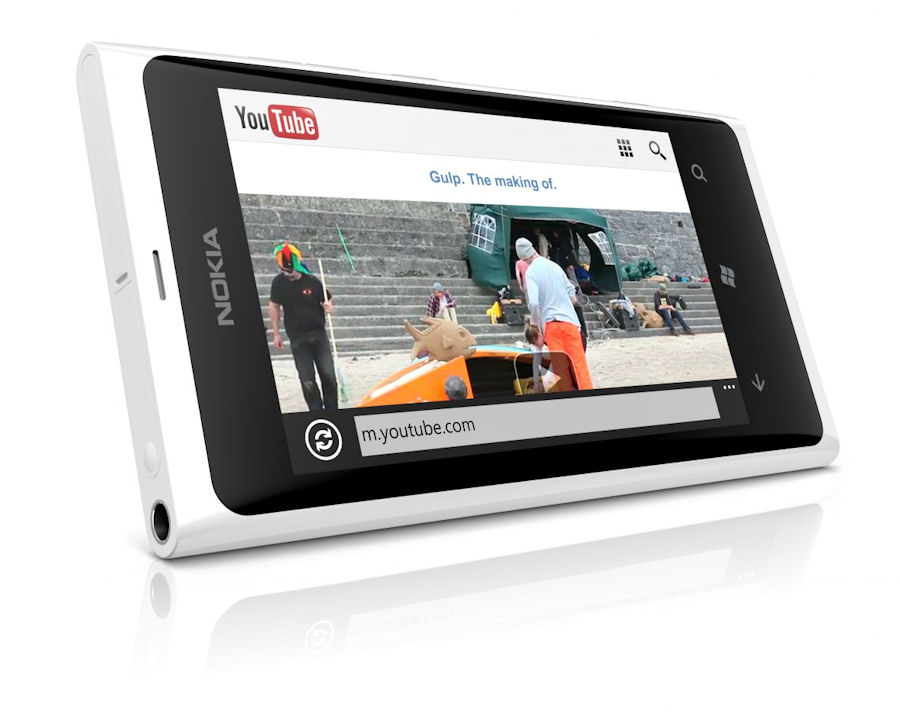 Nokia Conversations has an article describing the design process for the white Lumia 800. It notes that the high gloss finish is "something that resulted from perfecting a pure white polycarbonate body" and that the company had "try hundreds of white pigments to achieve the right colour and opaqueness".
As with the other polycarbonate shells the colour is integral, this is not a paint job, but rather a pigment that is added to the polycarbonate liquid, before it is injected into a mould. As Nokia's Tiina Aaraas (Colour and material designer) explains:
"I've seen the process. It is really beautiful to see the mixing of the polycarbonate liquid. Nothing could emphasise more that we're not creating a paint, but a colour that's completely integral to the product."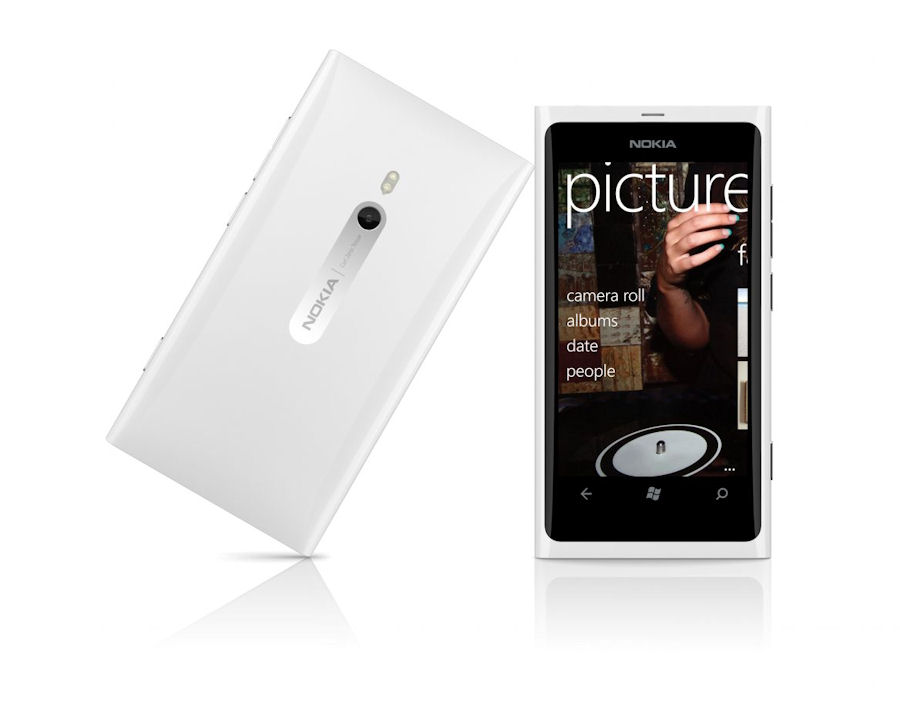 From the Nokia press release:
"Since we began selling it late last year, the Nokia Lumia 800 has received rave reviews around the world," said Ilari Nurmi, Vice President of Product Marketing, Nokia. "Now in white, the Lumia 800 brings with it an even more premium look and feel with its gloss finish, but packed with power and performance underneath its sleek body."