As we noted in our Nokia Lumia 920 review:
Smart Shoot takes a series of four photos, and then lets you remove a moving object from the image (e.g. car in a street scene), and, when taking a picture of a group of people, choose the best facial expressions, from any of the four captures. It's clever stuff, and really does make it easier to take better photos, with the only real issue being remembering to make use of the functionality.
The new UI means that Smart Shoots functionality is essentially divided into two phases. Firstly there's the burst mode of four shots. In many case this will produce a satisfactory results (i.e. choose the best of the four shots), but if not the second stage can be used. The second stage, accessed by tapping the edit button on the toolbar, offers, as before, options to "erase objects" or "change faces", as shown in the screenshot below.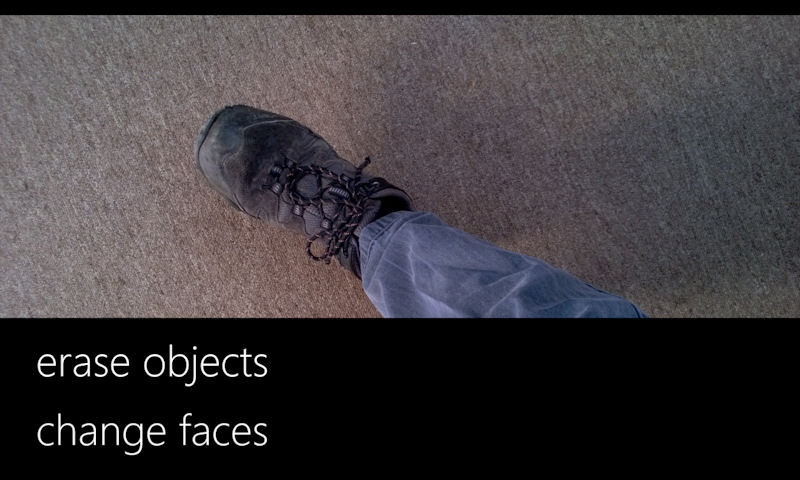 Each of the two smart editing types has its own UI, geared around the specific task.
Here's an example showing the removal of an unwanted object from an image:

And here's an example showing the facial expression chooser:

The updated version of Smart Shoot can be downloaded from the Nokia collection in the Windows Phone Store. If you have already installed the app you can update it via the downloads section of the Windows Phone Store app.