The screenshots below, taken from a Lumia 920, show the old version of display+touch compared to the new version. A pivot view is now used to separate the display and touch settings on to separate pages.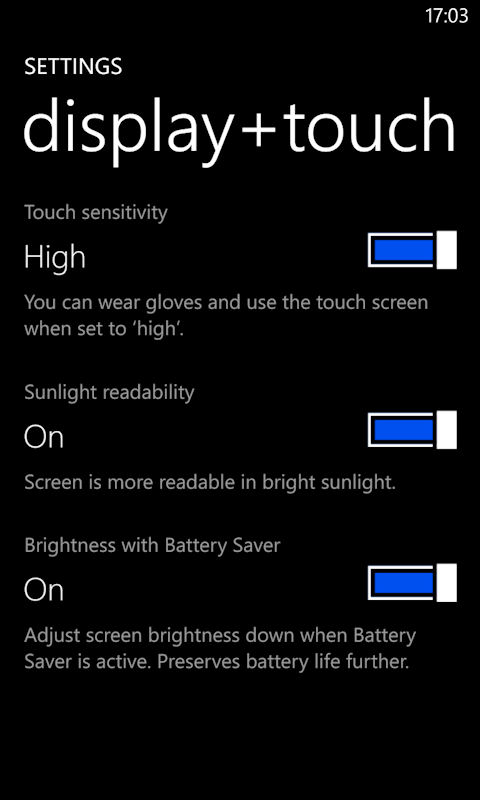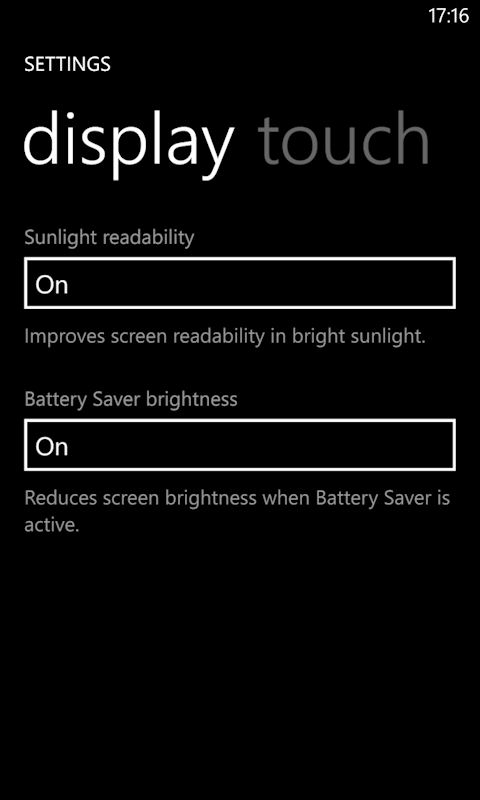 If that were the only visible difference we'd hesitate to write a story. However, the screenshots from the Windows Store entry for the display+touch app offer an intriguing hint as to what the update might be enabling in the future. They show an additional setting on the display pivot for "Lumia color profile" that appears to allow the device's screen colour profile to be adjusted. A second screenshot indicates that both colour saturation (natural to vivid) and colour temperature (cool to warm) can be individually adjusted.
This colour profile functionality would be similar to that found in TVs and computer monitors and would be used to customise the display output to an individuals preference. For example, some people prefer warm and vivid colours, while others prefer to have a screen that displays colour as accurately as possible (and this can vary from person to person as we don't all see things the same way).
It's important to note that this "Lumia color profile" setting is not currently available on any of our active devices. WPCentral speculate that the functionality could be unlocked in a future firmware update and we think that's a reasonable assumption. It's also possible that a second Settings app update, or silent configuration update is needed to unlock the functionality. Alternatively the option may only be available on certain devices (e.g. Lumia 720) because the feature is likely to be somewhat dependent on hardware.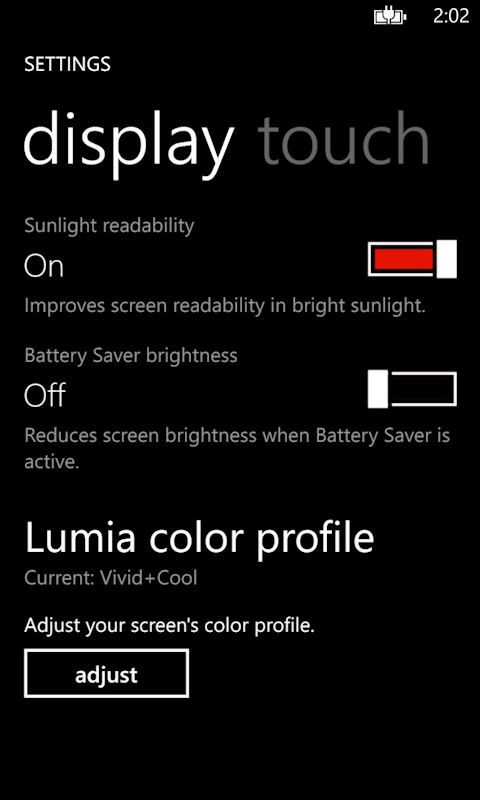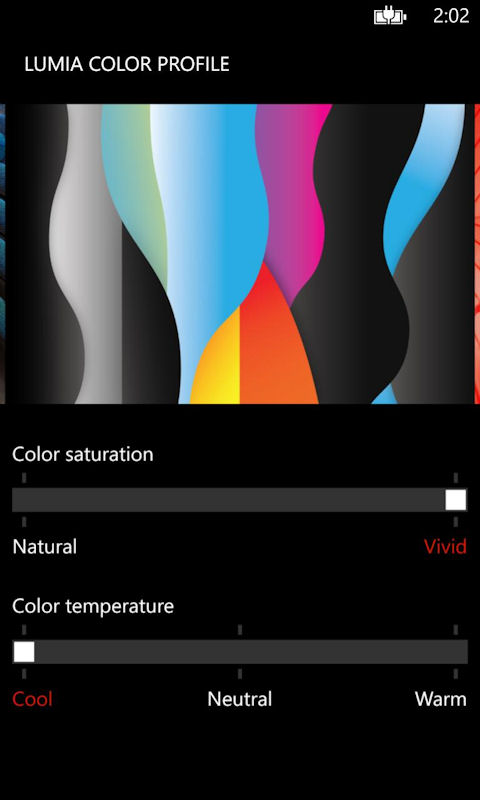 Via: WPCentral