Here's the official changelog from the previous version:
Flickr inline preview
Photoplay inline preview
Fix: Instagram preview
Lower data usage compared to earlier version
Enable/Disable push notification from Setting -> Gesture & Notifications
The developers do note that push notifications (which depend upon Microsoft's servers) are currently gltchy and that they're looking into it.
Here's Twabbit in action: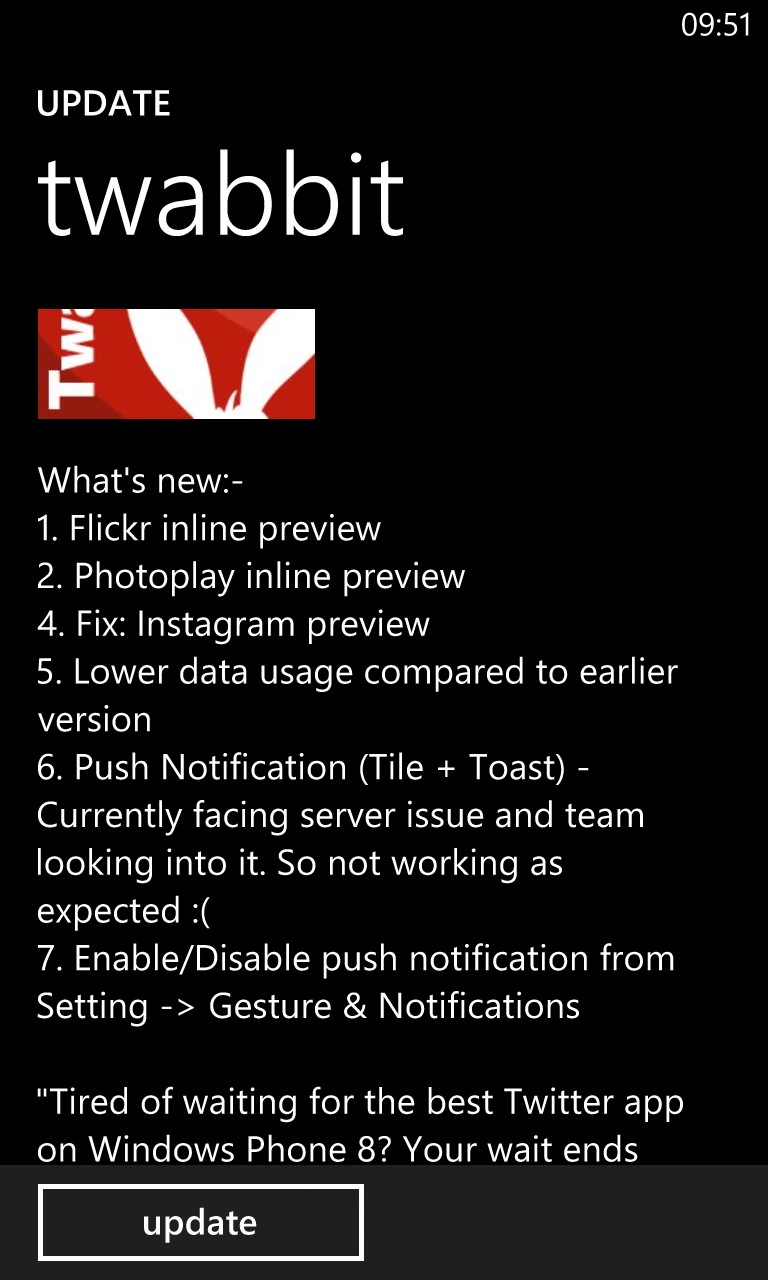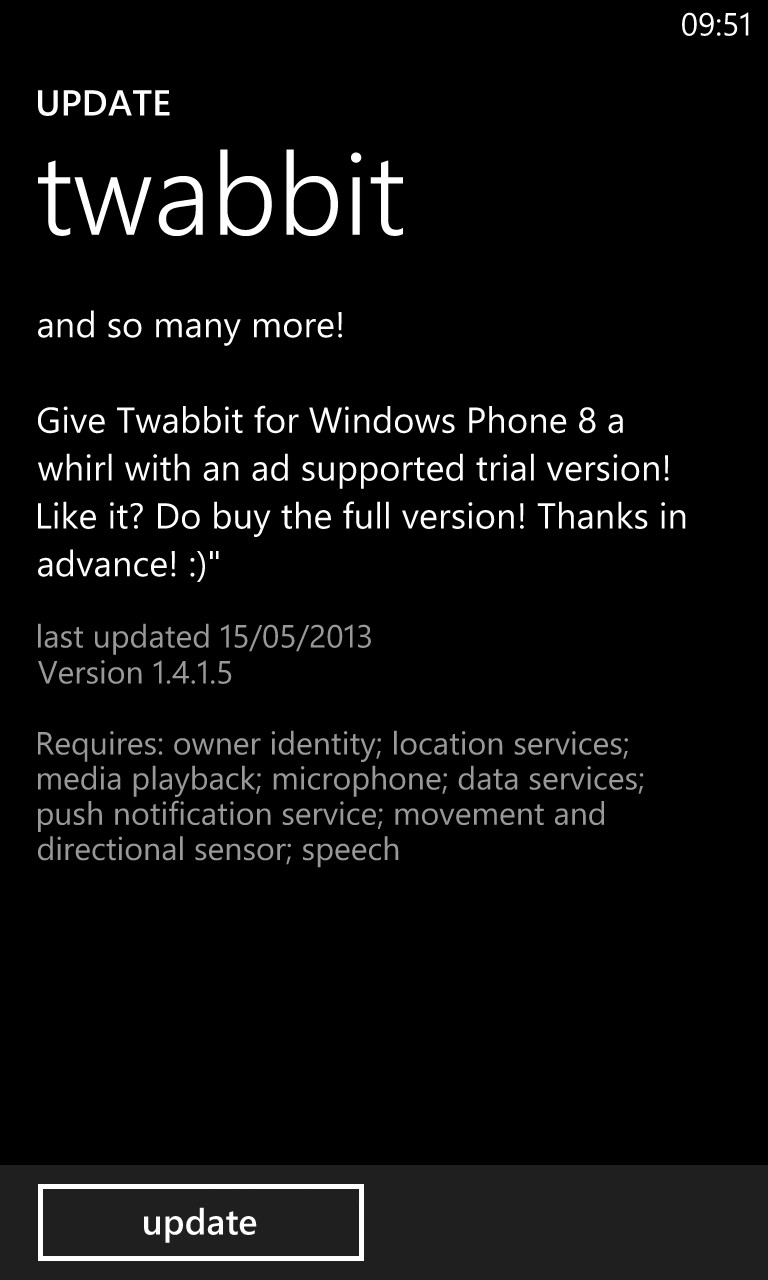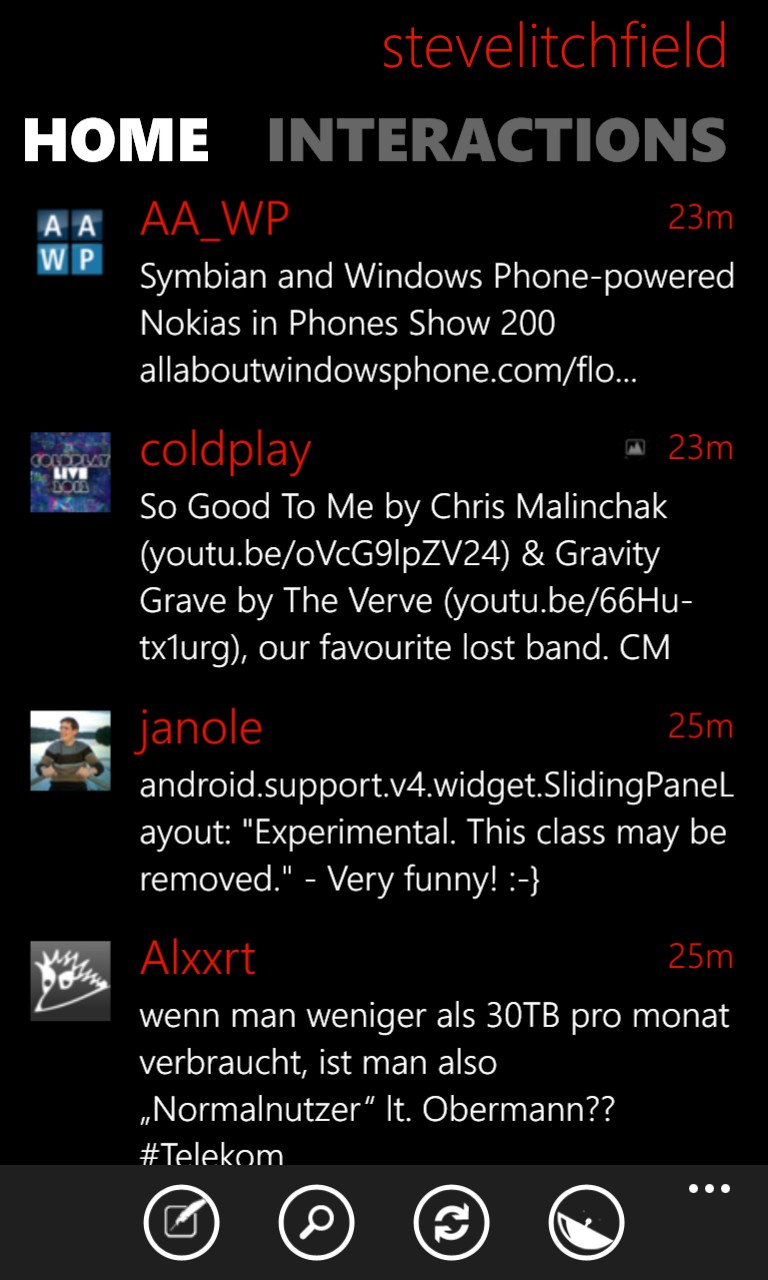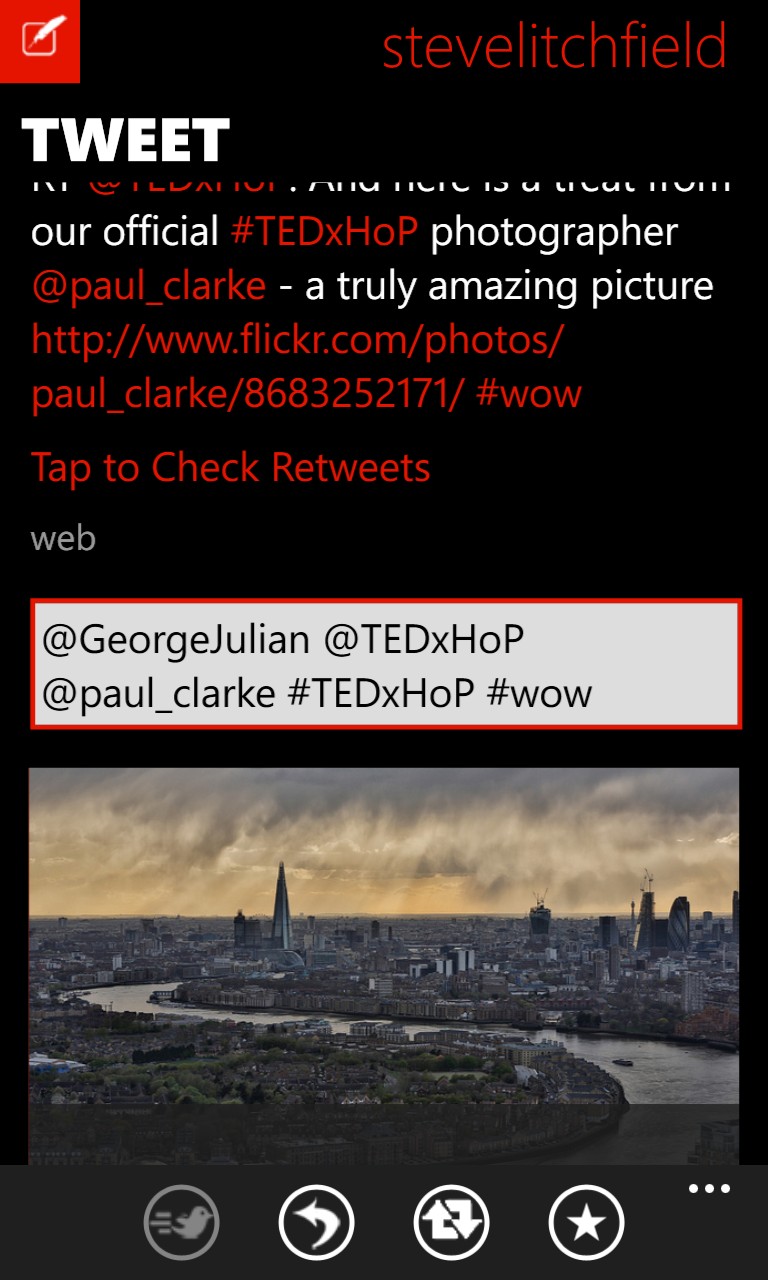 Specifically, I was first drawn to Twabbit as it let me both have a dark theme (important on AMOLED screened devices) and customise the size of the text used in timelines. The great image previewing and tweet-handling functions are just the icing on the cake.
You can grab Twabbit for yourself here in the Windows Phone Store.
PS. Note that Windows Phone does have some Twitter integration built-in, but the interface is cumbersome (having to switch between the People and Me hubs to see tweets and mentions) and there's no support for direct messages or any kind of intelligent previewing of linked material.