As with other mixes the personalised genre mixes can be pinned to the Start Screen and downloaded for offline playback. You do see a certain level of music stored on your device in order for a profile to be successfully created (about 15 albums or so worth of music with correct meta data). The more music that is used to create your profile the more accurate it will be.
This music profile based personalisation complements the existing artist mix functionality (created a personalised mix by specifying up to three artist names), but is arguably more personal as it is able to draw on a broader set of data (i.e. your whole music collection).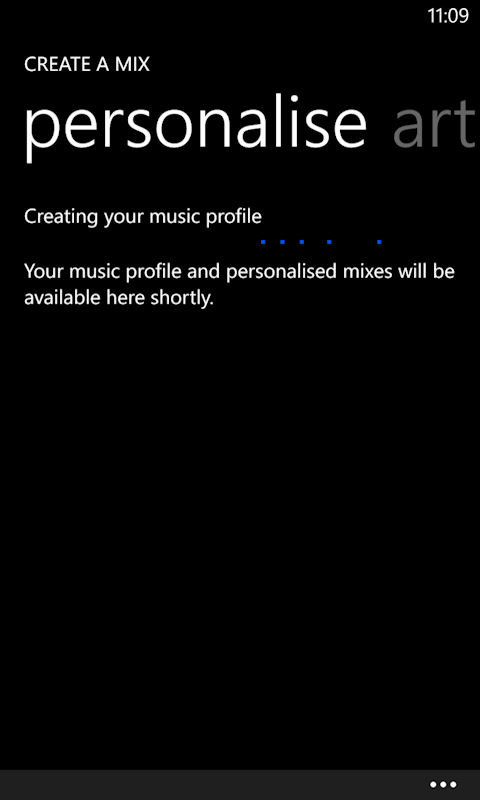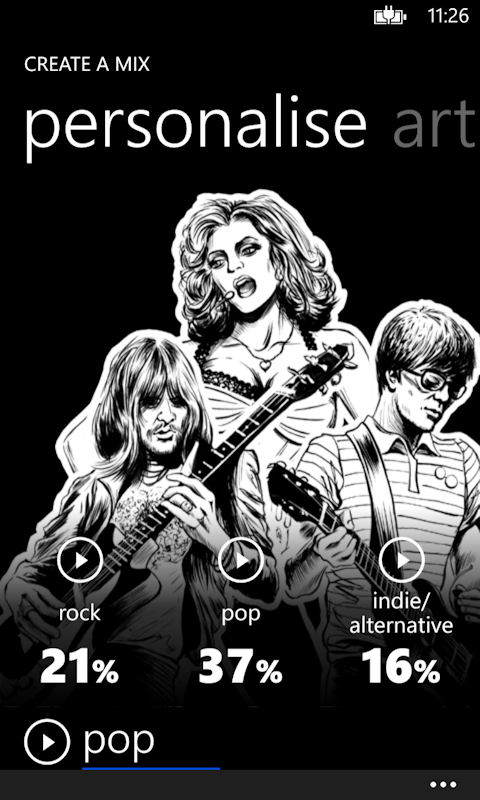 Nokia regard the personalised music mixes as an important part of the service because it increases user satisfaction. Nokia measures the popularity of any mix by looking at the number of times it is played (more is better) and the number of times a user choose to skip a track (fewer is better). Using these metrics personalised music mixes generally perform better when compared with curated music mixes, although this is not always the case.
Incidentally Nokia uses these same metrics to determine which of the curated mixes is "working" best. New mixes are being created by the Bristol-based Nokia team all the time and there performance is always being measured. Mixes that under perform are quietly dropped from the public listings. Using this Darwinian survival-of-the-fittest methodology Nokia ensures that only the highest quality mixes are shown in the Nokia Music app.
Here's the full change log from the Windows Phone Store:
New features in this version:

Subscribe to Nokia Music+ using your operator bill (selected operators only).
Scan the music collection on your mobile to update your personal music profile.
Bug fixes.
Nokia Music can be downloaded from the Nokia collection in the Windows Phone Store. If Nokia Music was pre-installed on your device, or if you have already installed the Nokia Music app, you will be prompted to install the update via the updates section of the Store app.