From the email:
To show our appreciation of Windows Phone customers, we are giving you an extra 20 GB of free SkyDrive storage for one year. This is in addition to the 7 GB of free SkyDrive storage that all customers currently have.
SkyDrive is built into your Windows Phone. It's personal online storage that you can access – along with the photos and files you save there – at SkyDrive.com from any Internet-enabled device, and through the SkyDrive mobile app.
To apply this storage to your account, click here by 31 January 2014.
Just check your Inbox to claim - note that, although I show the process below on a Windows Phone screen, it's a more seamless process in a desktop web browser!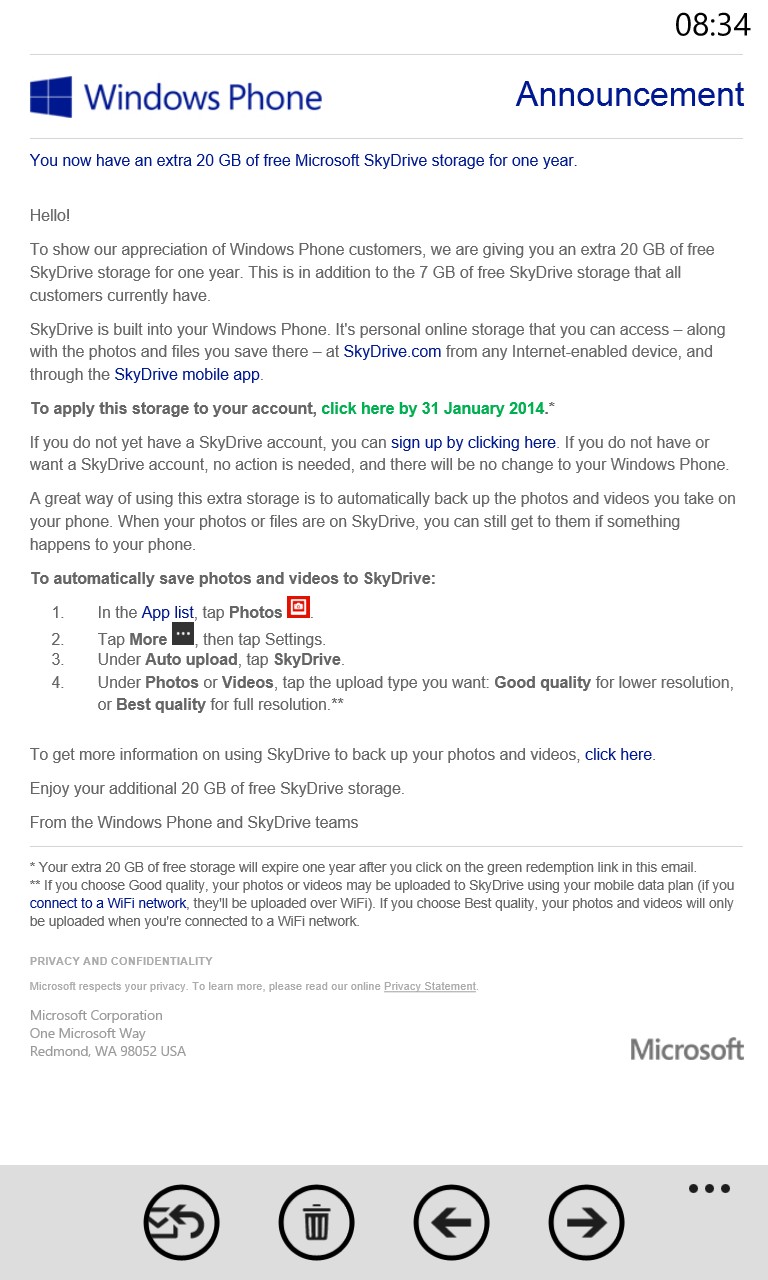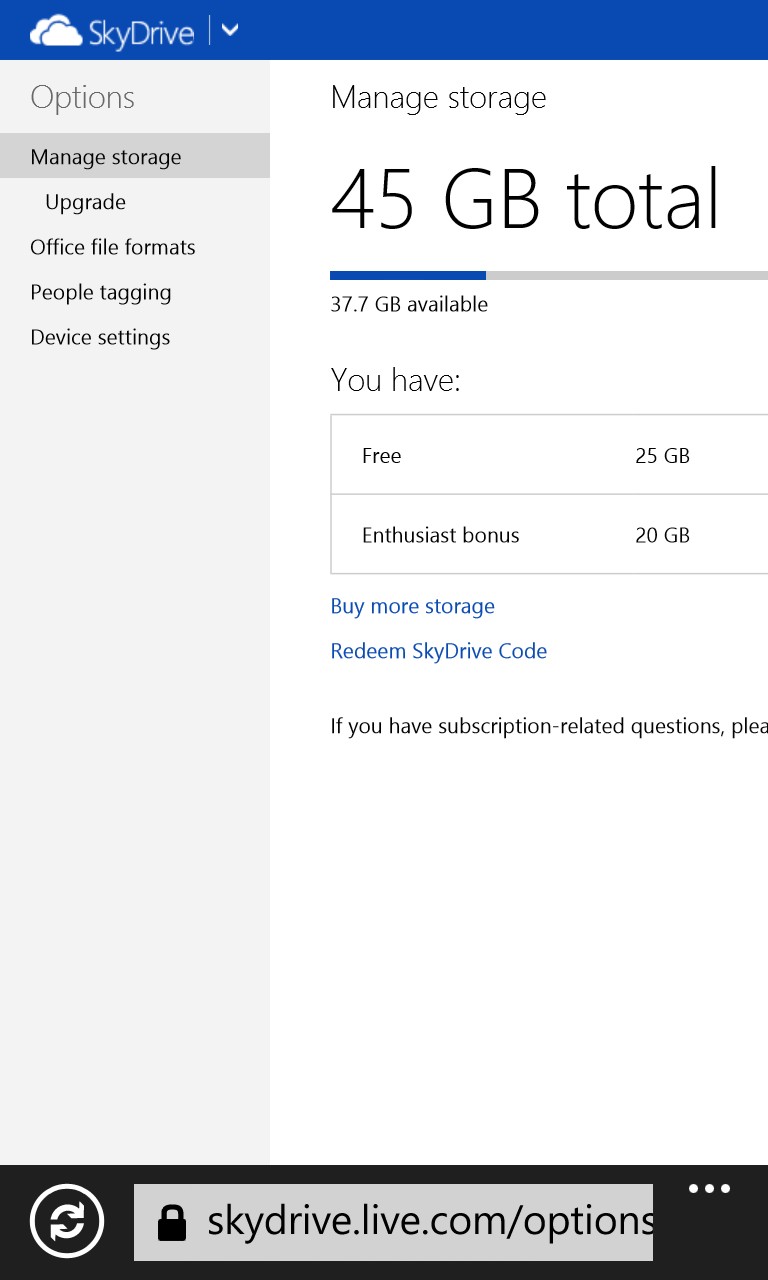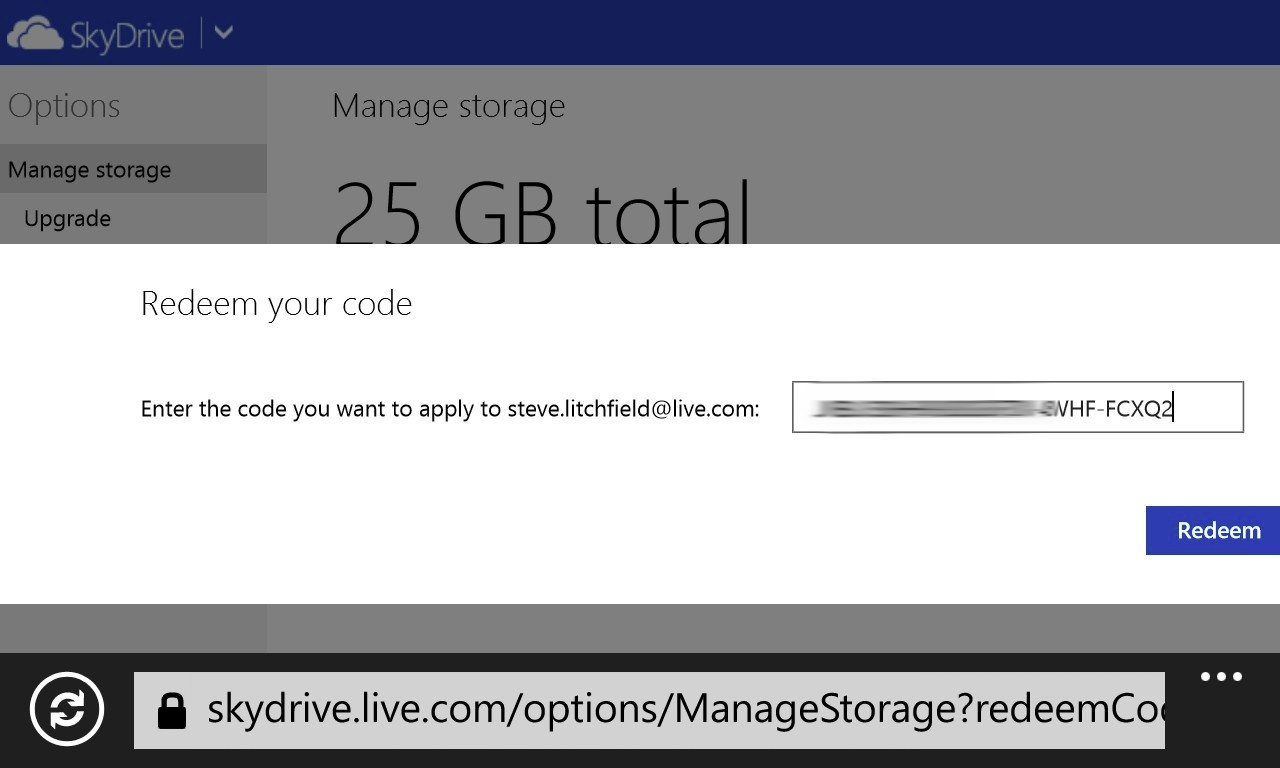 Cloud providers do keep offering extra space, all with expiry dates and we must surely be getting to the point where some of these expiry dates are getting close - what will happen when users hit the buffers and are asked to pay or drop files - I strongly suspect that the offers will simply get extended again and again, and that cloud storage (within reason - say less than 30GB) will remain free forever. But we shall see.
In the meantime, claim away - why not? It's free!