The location data is used by Nokia Storyteller to correctly position photos (and animations) in its location (map) view. Earlier versions of cinemagraph did not record the location data when capturing animations.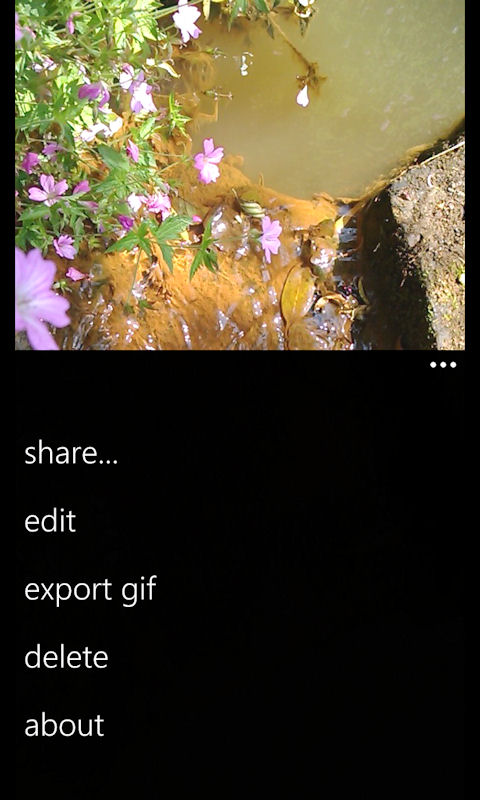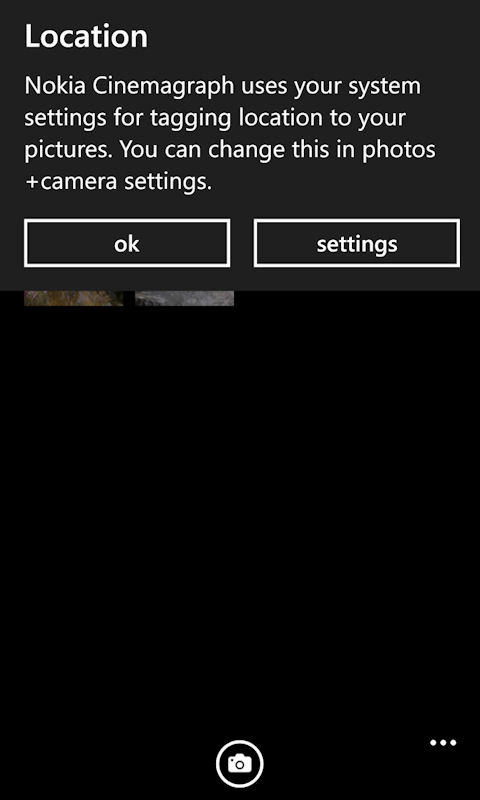 The "export gif" option is available under the standard menu (...) for any new or existing cinemagraph, alongside the share and edit commands. Exporting a cinemagraph as a gif file will take between 3 and 30 seconds, dependent on the size and complexity of the cinmeagraph in question. Similarly, the exported gif file will be between 1MB and 50MB in size, dependent on the complexity and length of the source cinemagraph.
Exported gif files are stored in the saved picture folder of the Photos Hub. The exported gif files cannot be accessed directly on the phone. An attempt to share the file/image from the Photos Hub will use a jpg version of the cinemagraph / gif file. That means Cinemagraph's built in social sharing features (cinemagraphs served via Nokia servers) remains the easiest way to share your creations with friends, family, and the world.
However, if you have Windows Phone's auto-photo upload feature turned on, the exported gif files are automatically uploaded to your SkyDrive account. Once this auto-upload has completed, it is therefore possible to use the SkyDrive Windows Phone app to share the gif file via a SkyDrive web link from your phone.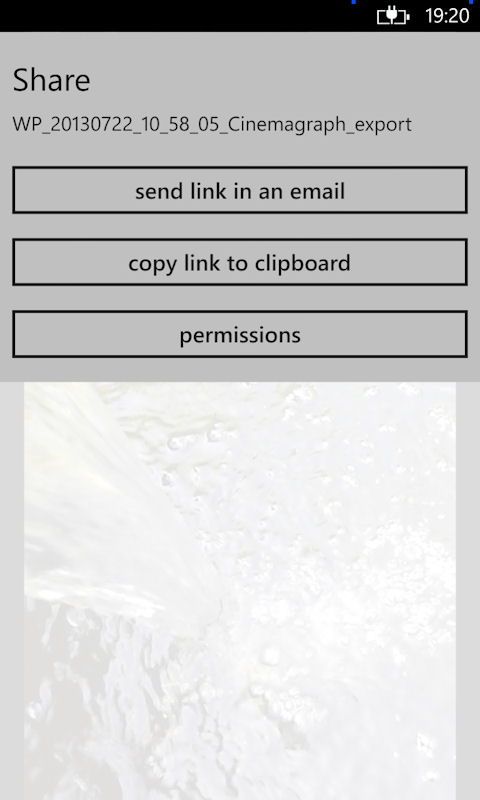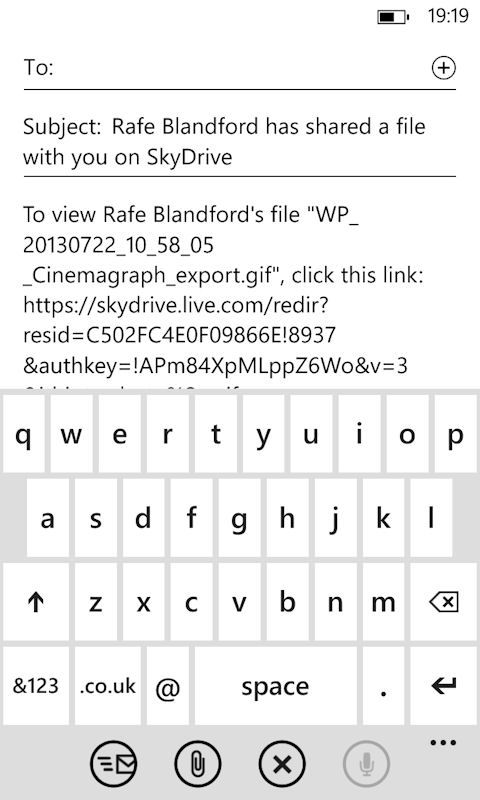 As an alternative to the SkyDrive method mentioned above, you can use the third party app HD Photo Viewer to both view and email gif animations stored on your phone, including those exported from Nokia Cinemagraph. The app is obliged to use a few work arounds to achieve this, but it is a viable option if you want to avoid Nokia or Microsoft's servers.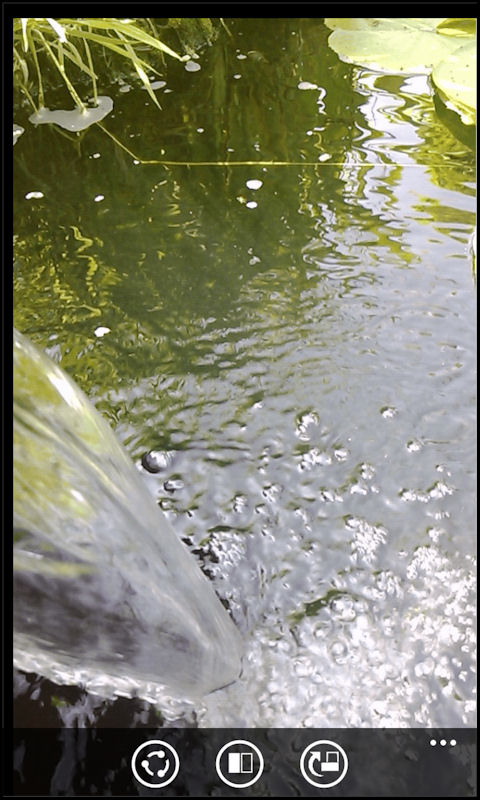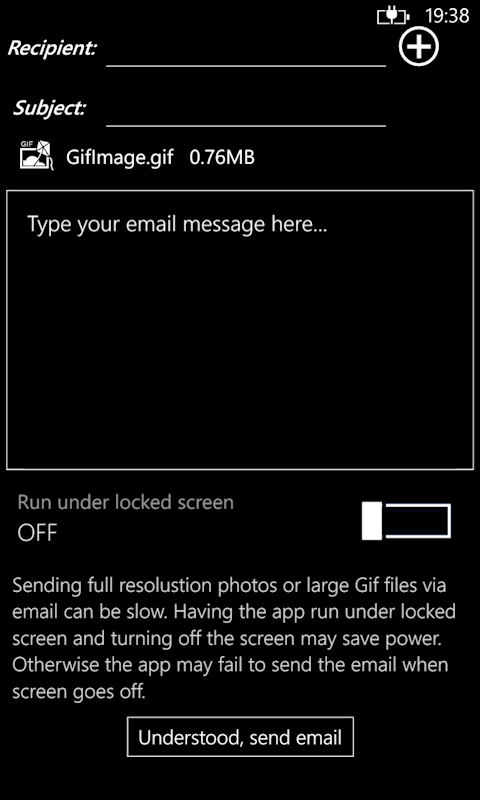 Windows Phone Store description:
Nokia Cinemagraph is a magical blend of photo and movie-like animation, creating pictures that seem almost alive. Take a photo, landscape or portrait, and helpful on-screen assistance lets you easily select the animated area of your picture to create your very own cinemagraph. The end result is enchanting.

When you're done, export your cinemagraph as a GIF file or share it via social media, email and messaging – all you need is a Nokia account. Simply upload your cinemagraph to a Nokia server and share the link. You can upload over WiFi or your mobile data connection, but be sure to check your network operator's data charges first.

New in this version:

export cinemagraphs as GIF files
location data for better integration with Nokia Storyteller
general performance improvements
Cinemagraph, which is exclusive to Nokia devices, can be downloaded from the Windows Phone Store for free. The latest update is only available for Windows Phone 8 devices.