From David's original review:
Sending and receiving parcels can be stressful, and the best antidote to that is information, even better if it's in real time. That's precisely what Parcel Tracker does.

The thing that separates this from other tracking apps, or even checking on a desktop website, is its push notifications, as it takes all the stress out of having to remember to keep checking, and checking, and … you get the idea. It also turns the experience of tracking a parcel into something exciting, as you get an unexpected tinkle on your phone, and when you look you find that your parcel has completed another leg of its journey. Yay! ^_^

I have been using Parcel Tracker for over a year, and I admit it isn't quite perfect. As I said above, I'd like to send statuses by SMS; and for example, Parcelforce doesn't update properly, instead showing a status notifying you about its cookie policy! Despite these things, I still use and rely on this applications and am confident that the developers will iron out the last few remaining bugs.

Therefore, my verdict is that Parcel Tracker is the best parcel tracking application for Windows Phone 7, and for a mere £1.29 is well worth the money. Just be sure to use our AAWP App Directory link, as there are other apps out there going by the same name!

Highly Recommended.
The comments about the name are somewhat ironic in light of the current name change, but hey....
From the current Store description:
Package Tracker is a tool for tracking the delivery status of packages on your Windows 8 and Windows Phone devices and supports over 60 carriers. Package Tracker saves you to visit the website of the respective carrier again and again and notifies you automatically with live tile updates (push notifications) when the status of a package has changed.
When entering package numbers, the integrated barcode scanner will support you.

Features at a glance:
- Cloud synchronization: Sync your packages and settings on all your Windows 8 and Windows Phone devices
- Live tile updates (push notifications) for changes of the package status
- Barcode scanner for scanning package labels
- Bing map showing the last known position of a package
- Webview showing the carrier's website
- Pin packages to the start screen
- Details of a package with complete tracking history
- Share package status via mail
- More than 60 carriers are available (if you miss any carrier, please contact us and tell us a corresponding tracking number!)

In the trial mode you can track 3 packages simultaneously.

The key here is the seamless integration with the aforementioned 60 carriers. I took Package Tracker for a spin myself: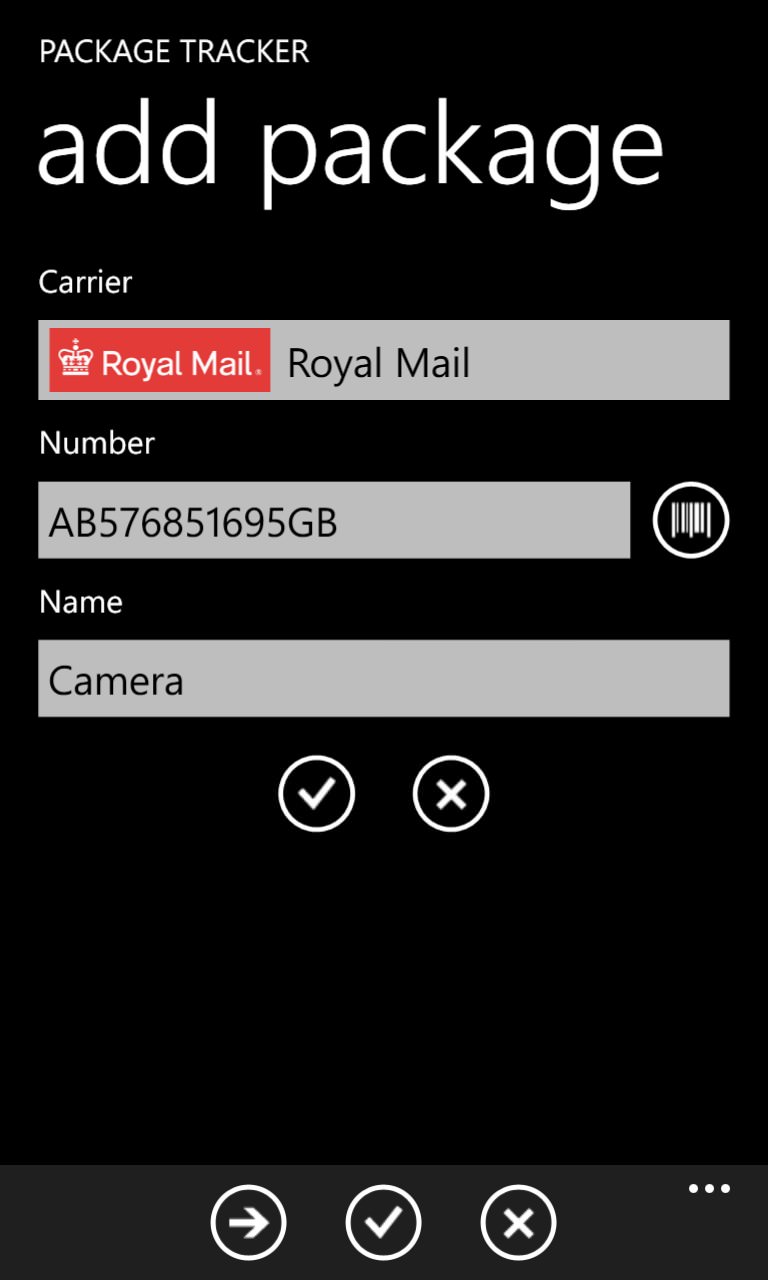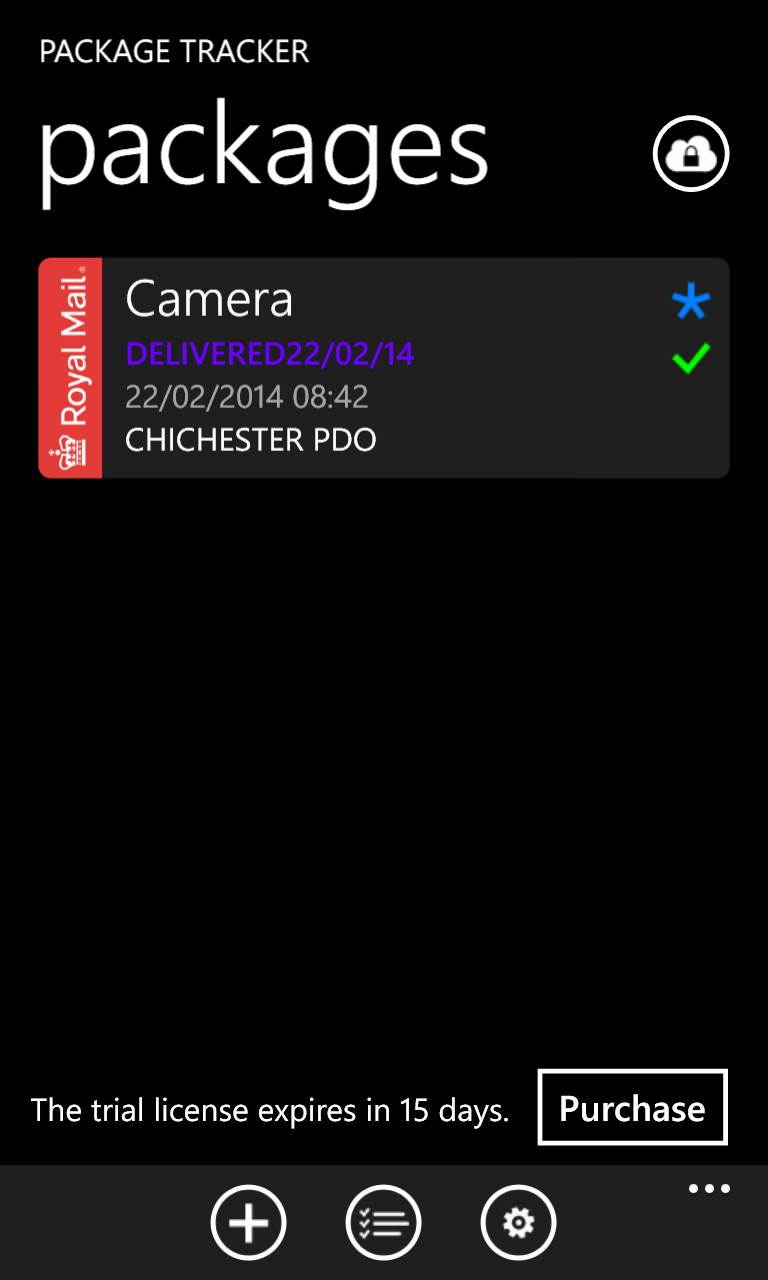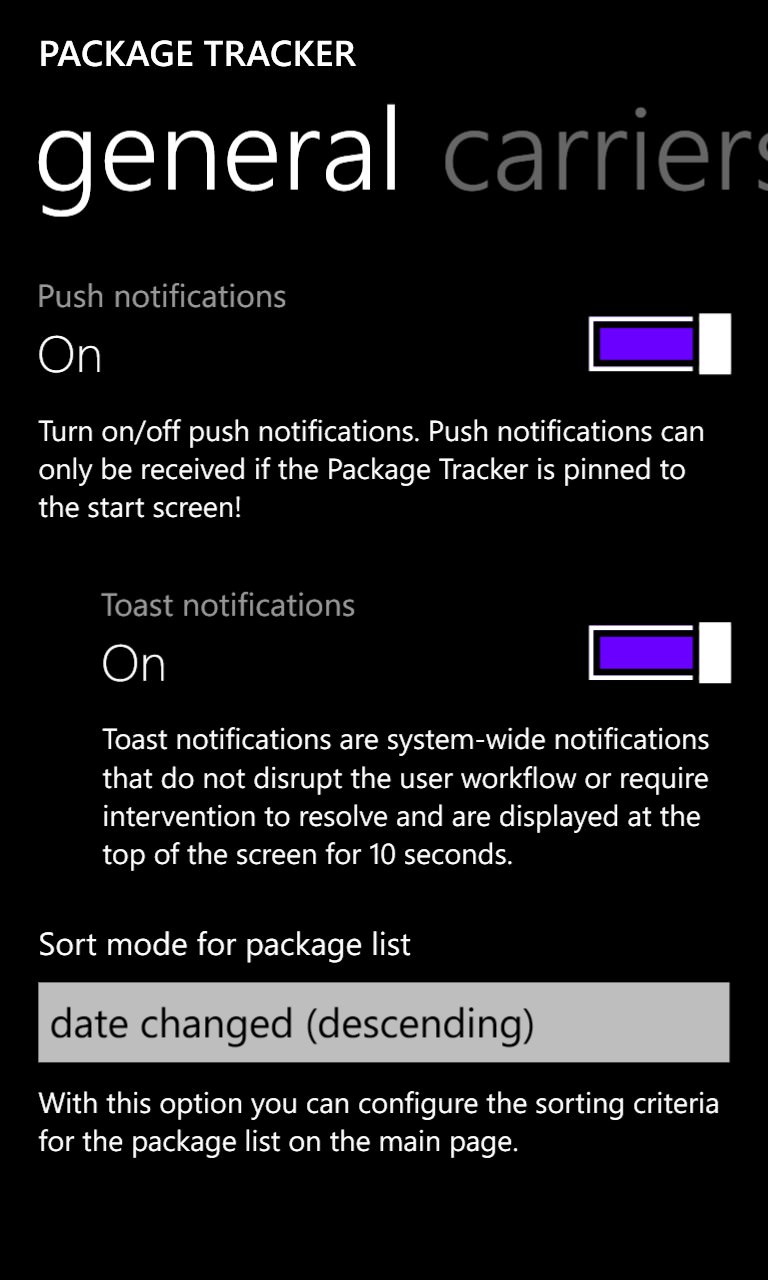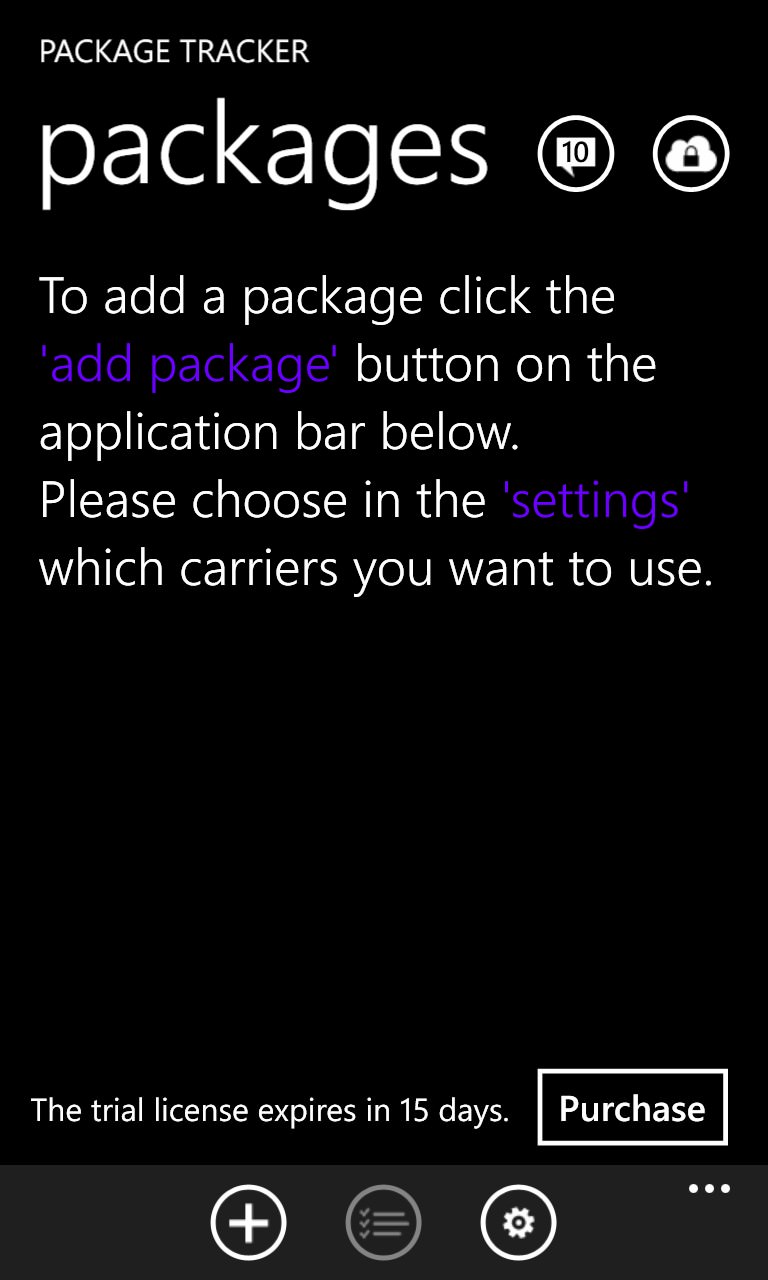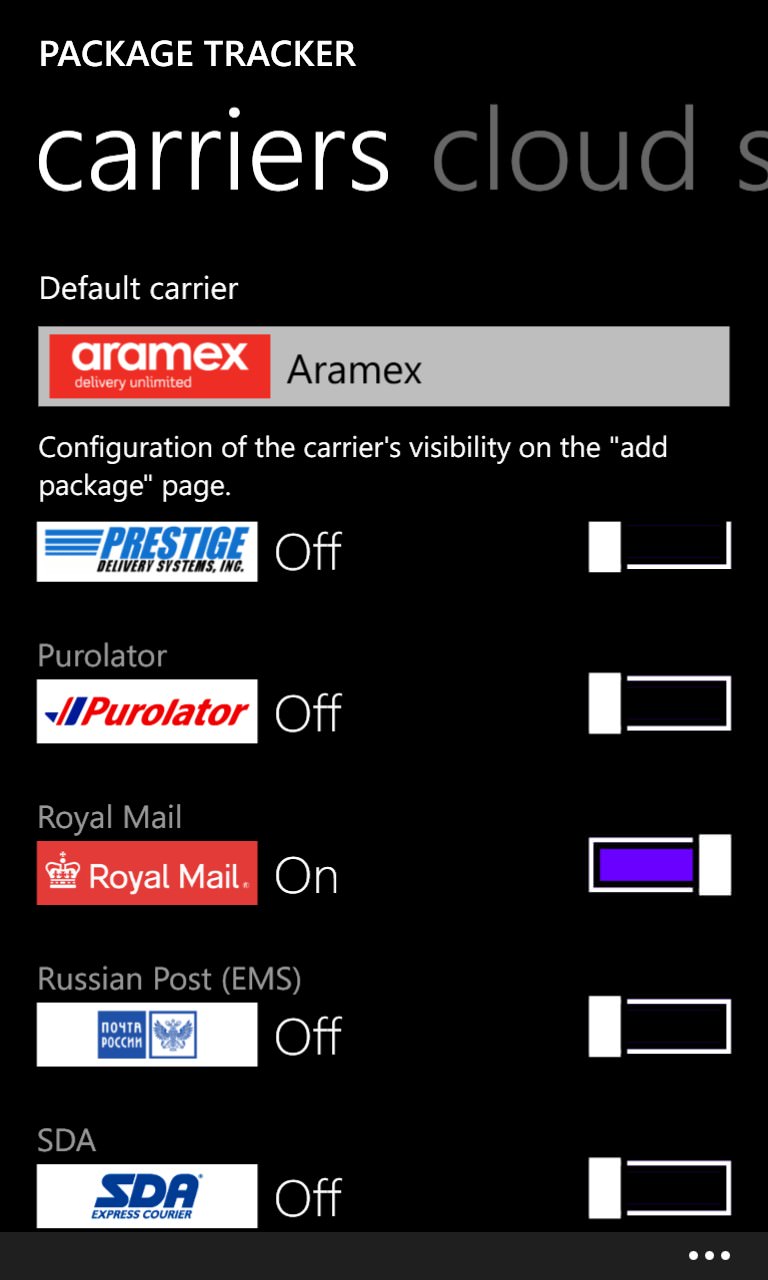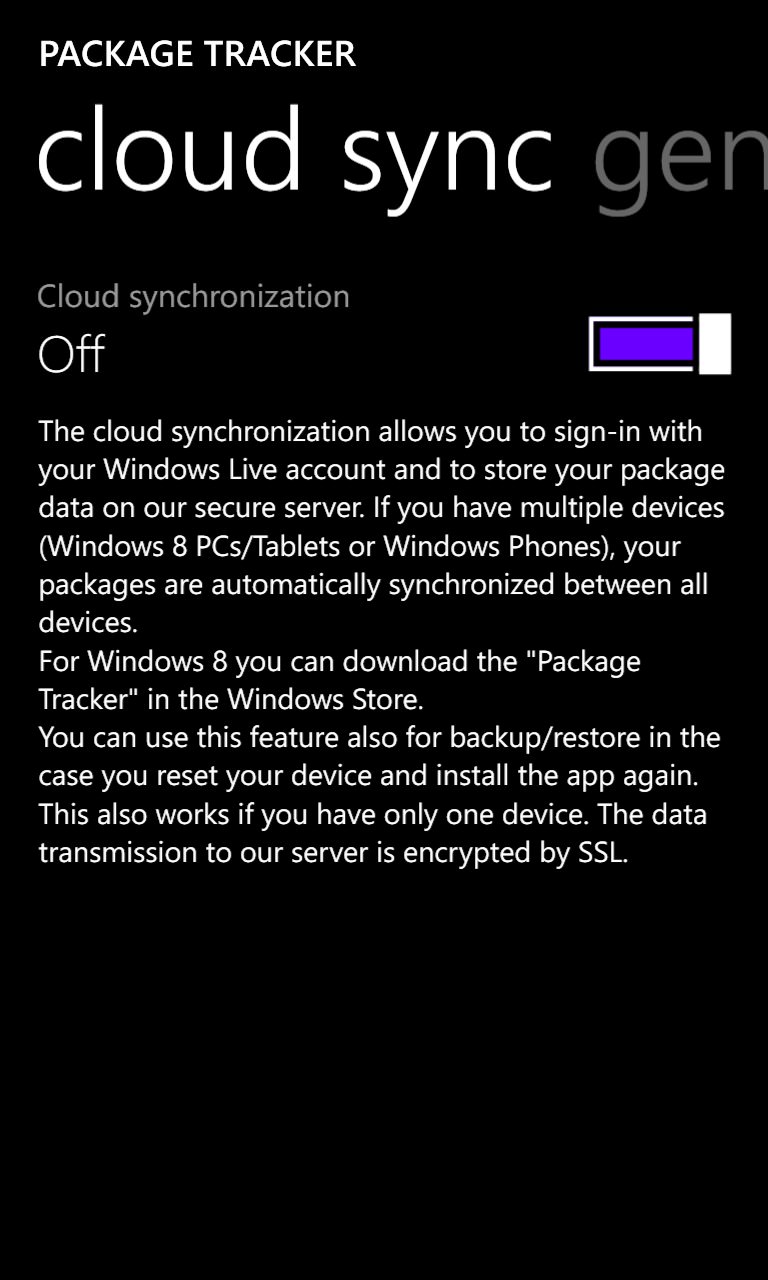 As David said originally, very impressive all round. You can grab a trial version or buy Package Tracker here in the Store.