From the article over at Nokia Conversations, where do these photos come from?
The answer is a great example of Nokia encouraging and developing young artists. David Harrigan from Nokia Design spoke to us about the process back in January last year. At the end of that conversation, he told us that he planned to work with students to develop the range through a programme called Future Creatives.

That's now happening and the beautiful lock screen images that ship with the Nokia Lumia 925, Lumia 928 and Lumia 1520 are the fruits of this process: they are shot by photography students using the amazing Lumia 1020.

"We're currently working in six different locations across the world, on every continent. We've approached art departments at universities, and offered to commission their students to produce photographs for us."

"We also pay professional rates – the same fees we'd previously paid to design agencies are now going to young students instead. And that's quite a lot of money when you're a student. There's one young woman, in particular, who has been able to pay off all her student fees from creating images for Nokia."

What makes a good lock screen?

"The images are intended to be proof of Nokia's imaging leadership. They are shot using PureView technology, and the main thing we're looking for are pictures that really show off the amazing screen technology that we are incorporating into our devices. Pictures that make the screens sing."

Hyper driven images

There are three major themes to the images that the students are asked to pursue, David explains, these being…

"We're looking for images that are hyperfocal – really showing off the range and power of the camera, perhaps using the macro mode, for example.
"Then there are images that are hypernatural. These show the environment around the photographers, in a way that throws it into relief somehow.
"Lastly, we look for the hyper-real. These might be traditional landscape shots that stand out for their composition, lighting or colour."
You can read the full article here, along with many more new lockscreen examples. One other factor in choosing lockscreen images, I imagine, is that the colours, contrast and placement of detail work well with the UI elements in Windows Phone itself.
Plus it has to match, or at least work well with, the physical colour of the phone itself. One of my all time favourites is still in use on my red Lumia 920: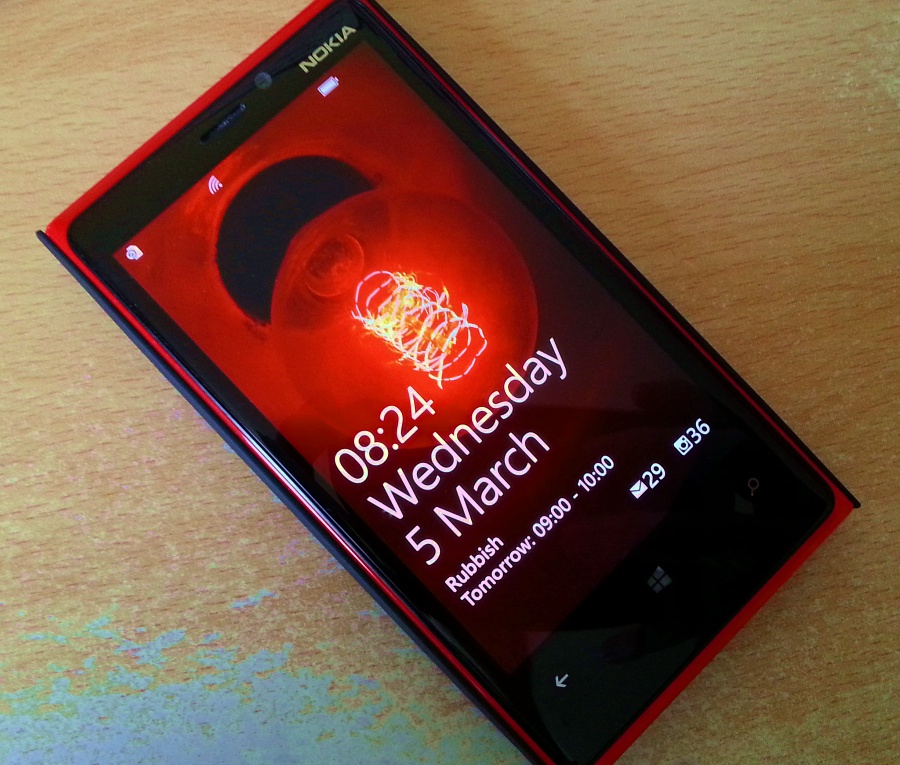 With Nokia producing a wide range of colours in its hardware these days, picking lockscreen defaults for each, what with all the other requirements above, plus suitability to show off both LCD and AMOLED technologies, is probably something of a headache. Albeit an enjoyable one!