From the BBC's blog:
For the past year, if you performed a search on http://www.bbc.co.uk/ from a mobile device, you would have received the main desktop search results page, where 'pinch and zoom' was required to resize the page to an appropriate size. This wasn't a great user experience and with the mobile search audience more than doubling in the past 12 months, we wanted to improve their experience urgently.

The resulting mobile-optimised, search results page allows you to search quickly and efficiently across News, Sport, TV & Radio, iPlayer and Editors Choice. The search query and results page will resolve to your handsets orientation and screen size.
It works pretty well too, here on a Symbian smartphone, going to the BBC home page and then tapping on the search icon (magnifying glass):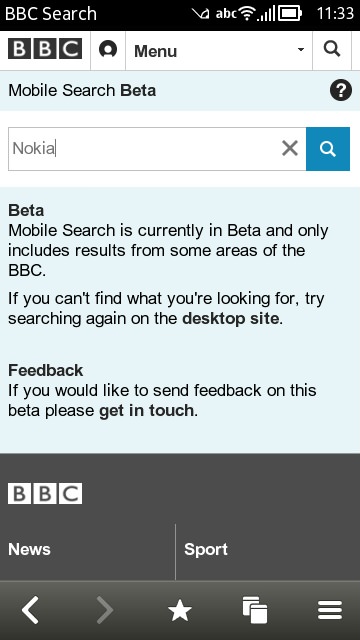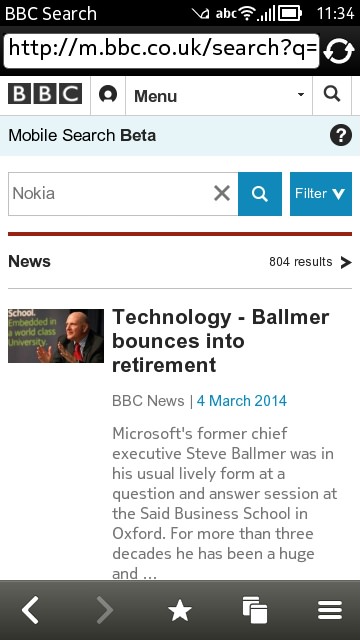 Search results now appear in proper mobile-optimised layout. And here's the same thing on a Windows Phone: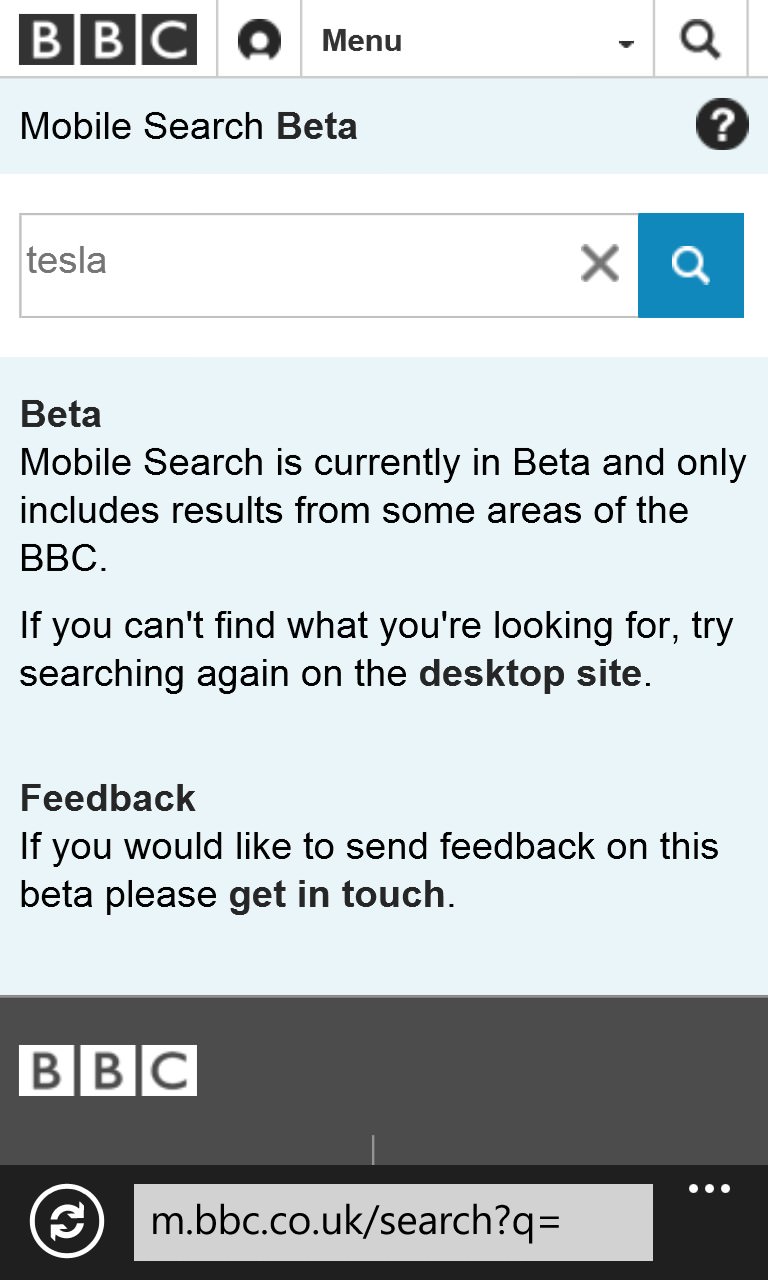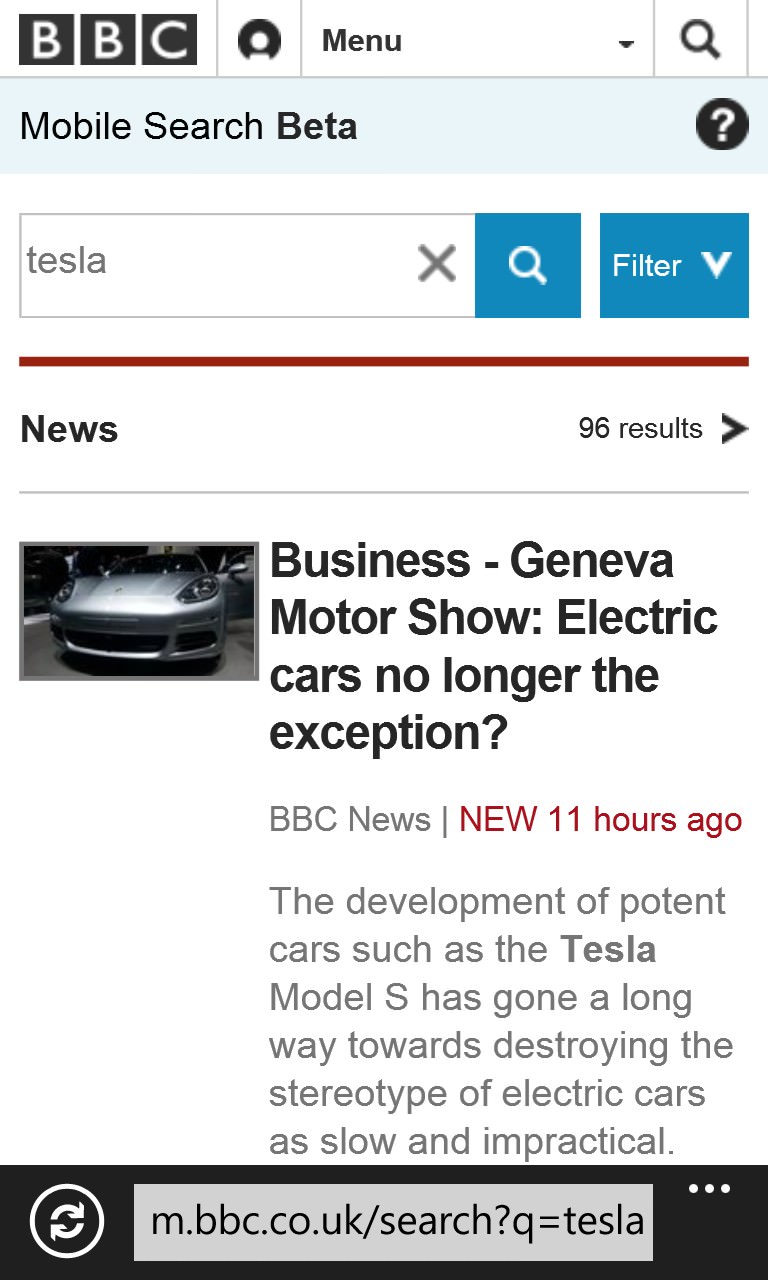 It's worth emphasising that the search function doesn't find matches across all the BBC's content yet - hence the 'beta' and link to the desktop site. But it's a great improvement to an already top notch phone-accessible (so smaller, portrait screen and possibly limited bandwidth*) web site.
* Those in cities on LTE will scoff that bandwidth is still being taken into consideration, but across large chunks of the UK, even 3G isn't ubiquitous and dropping back to 2G while travelling is commonplace. Under such circumstances, having a mobile-optimised browsing experience is extremely welcome.
There's one gotcha, explained by the BBC's John Barratt:
If you are unable to reach the mobile-optimised results page, you may have previously accepted a cookie that will redirect you to the desktop version. To remove this, please navigate to the footer of any BBC page and select the Mobile Site link (if you can see the Desktop Site link, then this cookie has not been set) or alternatively, open your browser settings and clear the cookies (generally stored under privacy), and then navigate to Search.

If you would prefer to keep using the desktop results page, this can be reached by selecting the Desktop Site link in the footer.
Great stuff - if you're part of the English-speaking world and haven't already got bbc.co.uk bookmarked in your smartphone browser then shame on you.