Thanks to the roll out of technology in GDR2 last year, users can download an incremental map update rather than having to grab hundreds of megabytes all over again. Nokia estimates that the download size from using incremental map updates is reduced by 85-90%, resulting in a much faster map update process. The exact size of the update (and the saving) will vary from region to region dependent on the amount of new data, of course.
In addition to checking within HERE Maps itself, on Windows Phone 8.x, the updated map data can also be downloaded by heading into Settings -> Applications -> HERE Maps and choosing the "check for updates" option. The phone will check for updates for maps that you already have installed on your device, and then ask you whether you want to proceed with the update.
On my Lumia, running the new Windows Phone 8.1: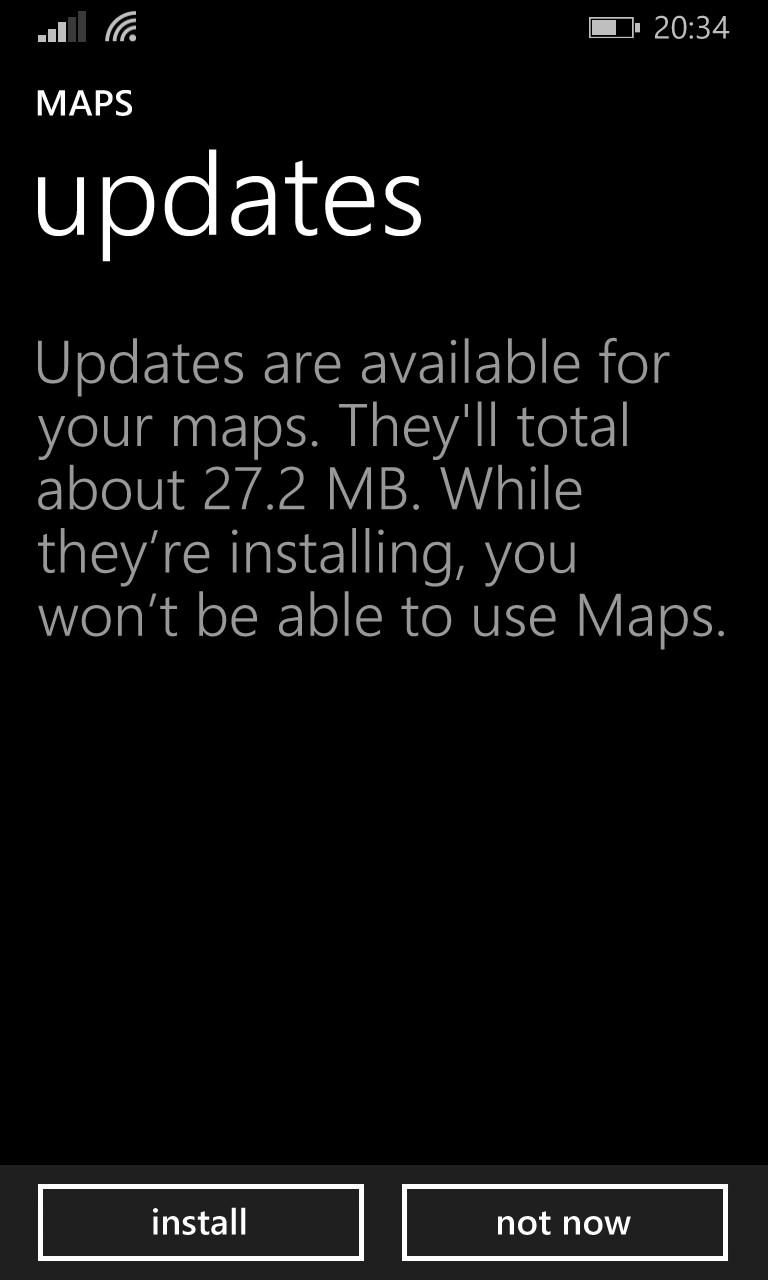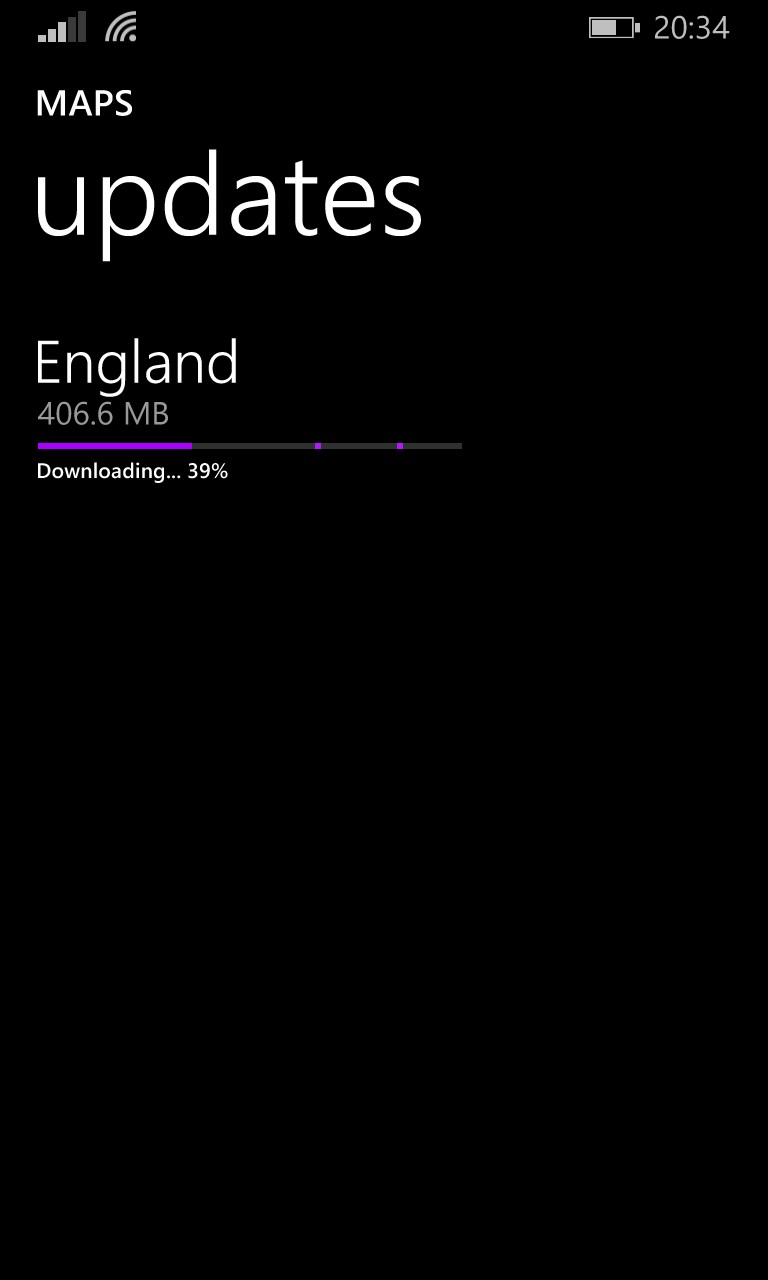 Of note in the screens above is that the full map size is shown as 406MB in the progress bar, yet the download appears to progress incredibly quickly because the actual downloaded file is only 27MB. The incremental system seems to work very well and I had no issues with the England map shown.
No updates are currently shown for the same country on my Windows Phone 8.0 devices, but no doubt the rollout of data will expand to the majority of 8.x devices shortly. Of course, if you don't fancy grabbing data right now, the 'old' maps will be fine for months, if not years. Just make a note to check for updates and do the download at some point.
Update: The map updates are now available for Windows Phone 8.0 devices too.