One endearing aspect of the old client was that it was black themed, meaning power savings on all of Nokia and Samsung's AMOLED-screened smartphones. That all goes out the window with this v1.5 client, white themed across all Android, iOS and now Windows Phone clients. So spend too long in the eBay client and your battery will drain as fast as if you were browsing white-backgrounded web pages. Of course, there are also plenty of LCD-screened Windows Phones too, and this won't be an issue for them.
The big, big change here is that the traditional 'metro' panoramas have been modified with a static top-of-screen title block and a 'slide in' Android-style main menu, all shown below. It's a totally alien concept for Windows Phone users, though some traditional toolbars remain. In many cases, though, the '...' menu is relegated to hosting a function like 'refresh'.
On the 'pro' side, users of eBay on other mobile devices will feel right at home if they've just switched to a Windows Phone, plus the underlying code must now be fairly similar to that of the Android client, meaning that we won't have to wait three years for the next update.
It's interesting to compare the 'old' and 'new' eBay clients side by side (on the left is the 2010 v1.21, on the right is the 2014 v1.5):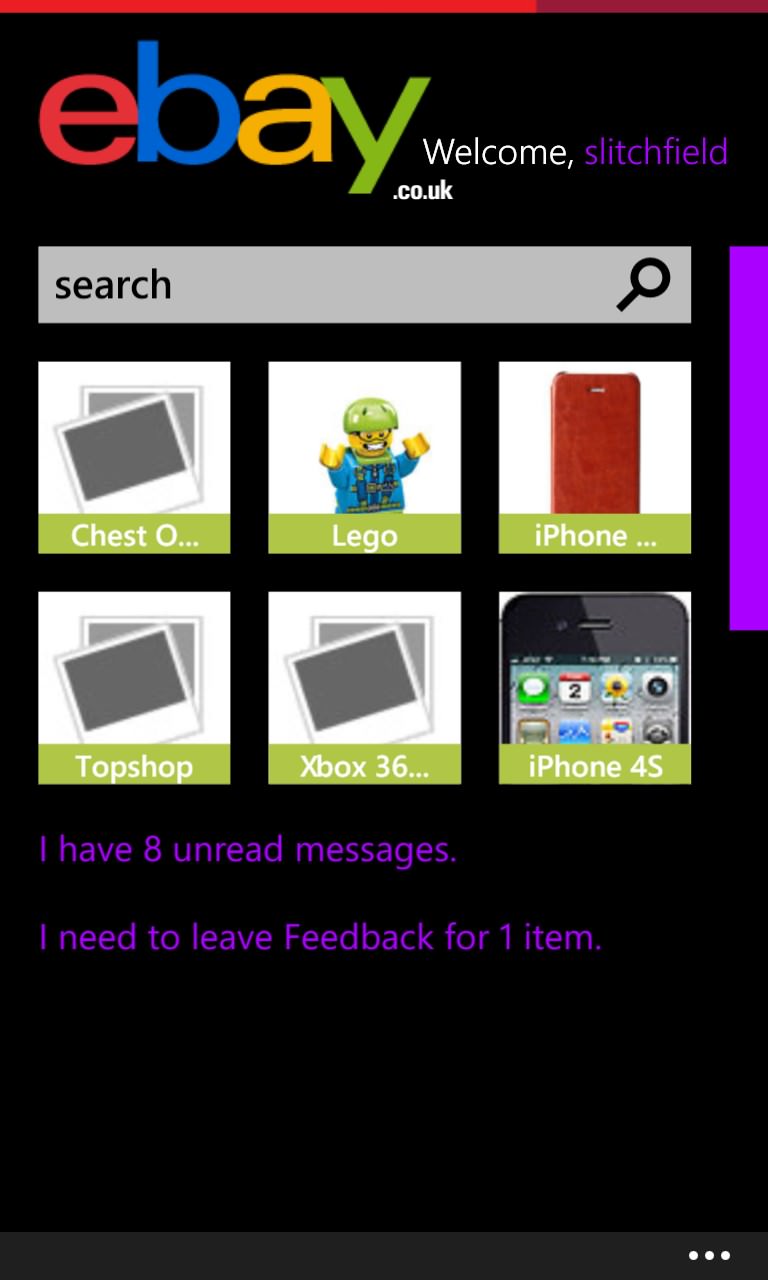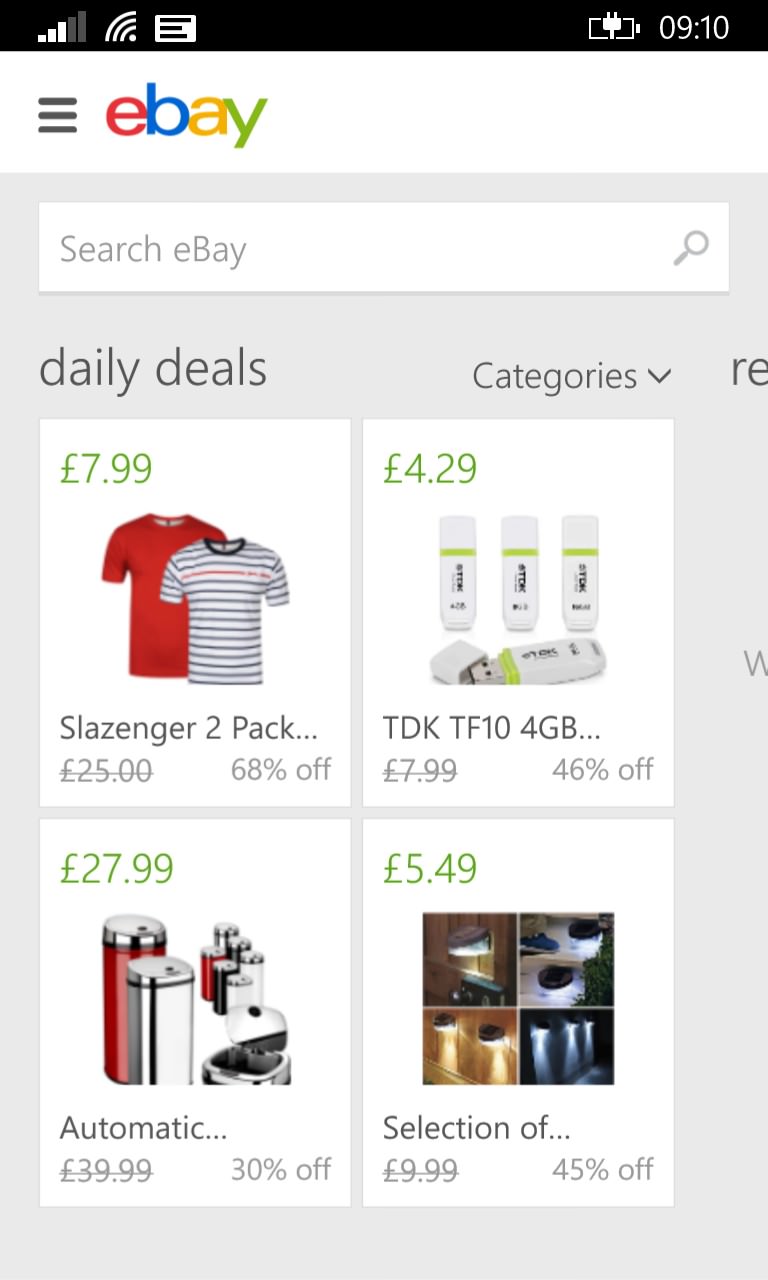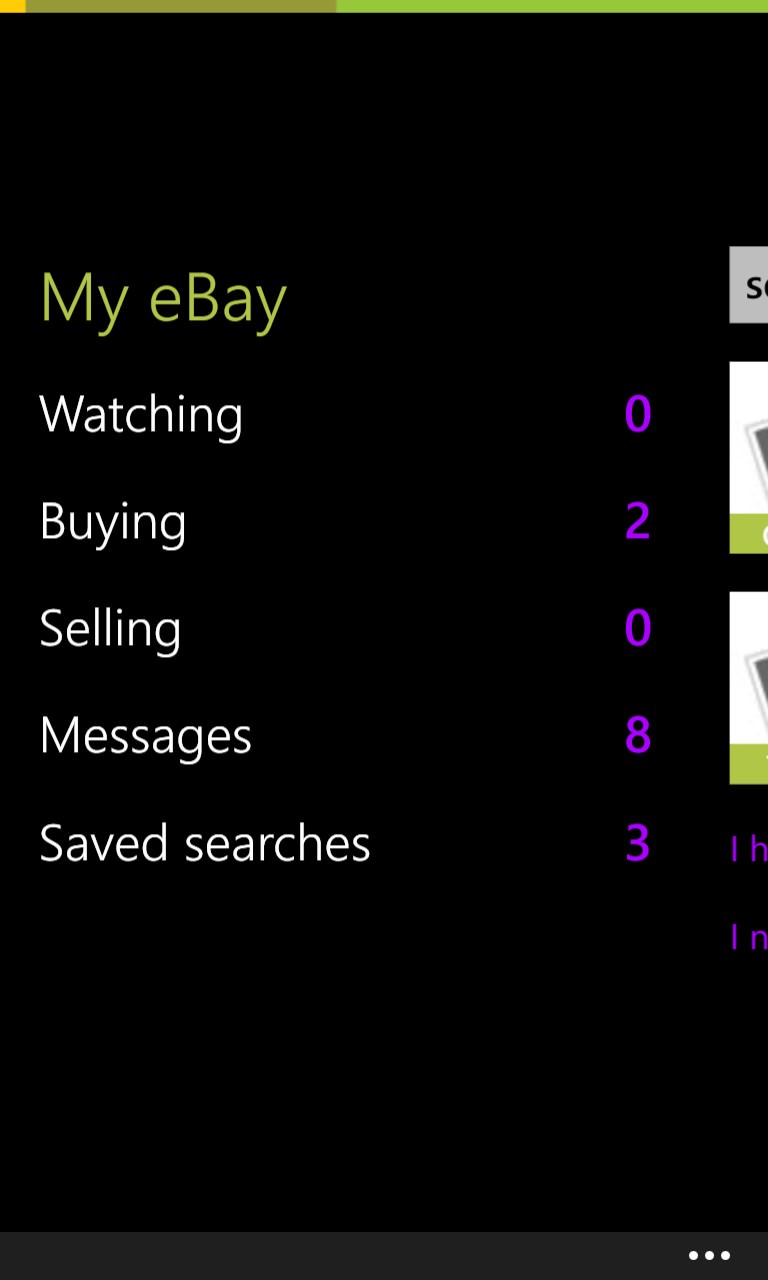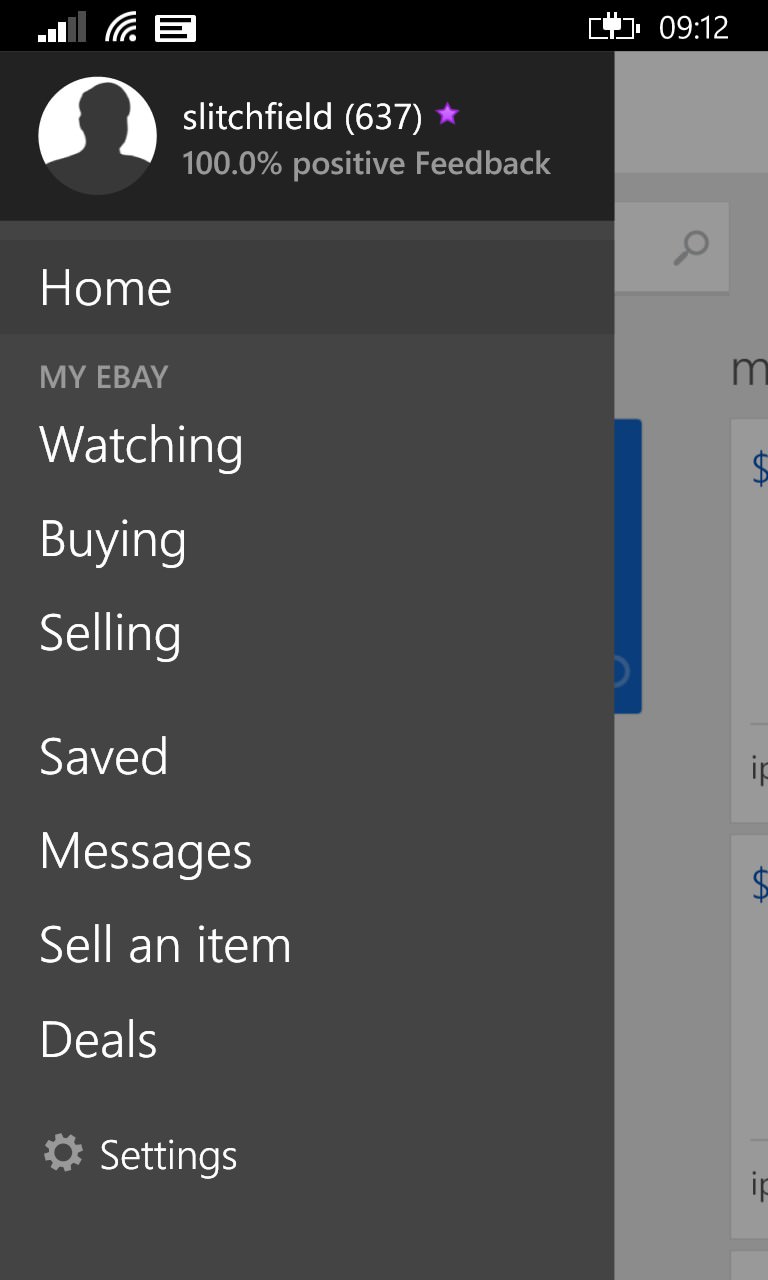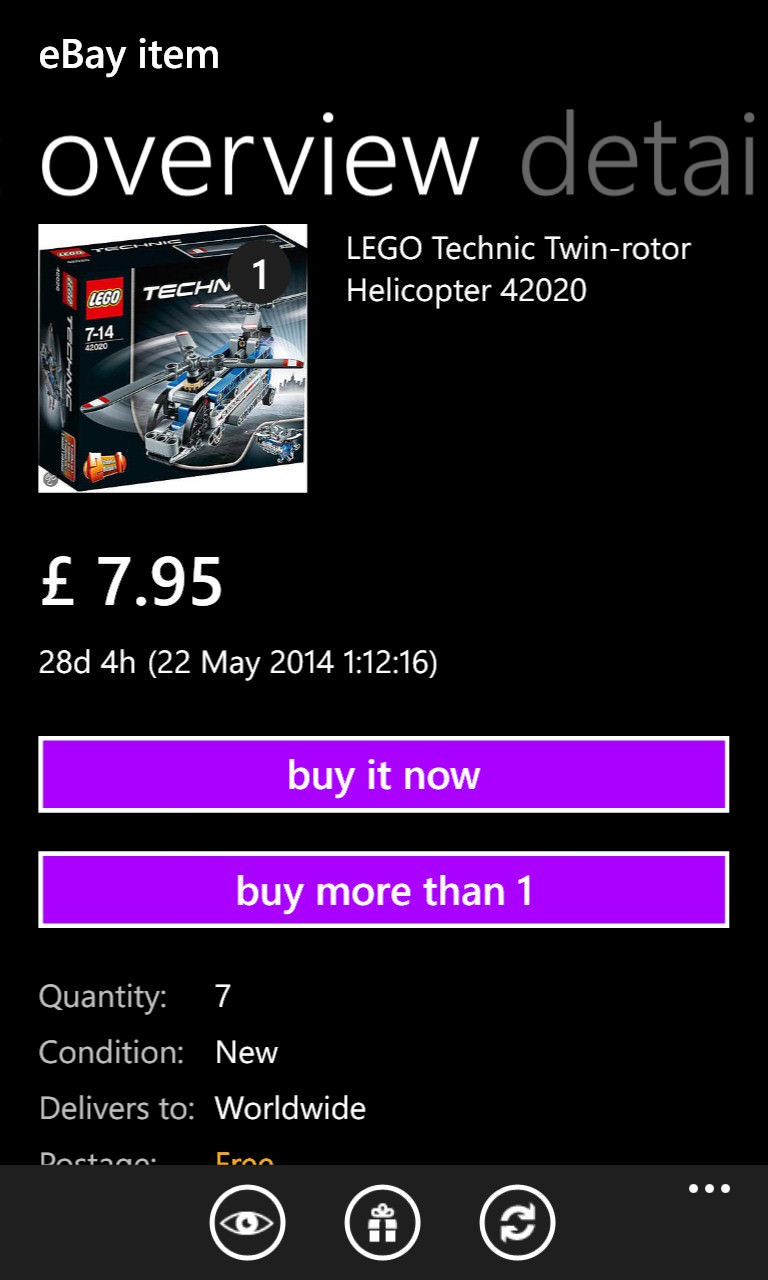 A few more examples of the new light-themed interface - it's all very bright - late night eBaying from your bedside is not recommended!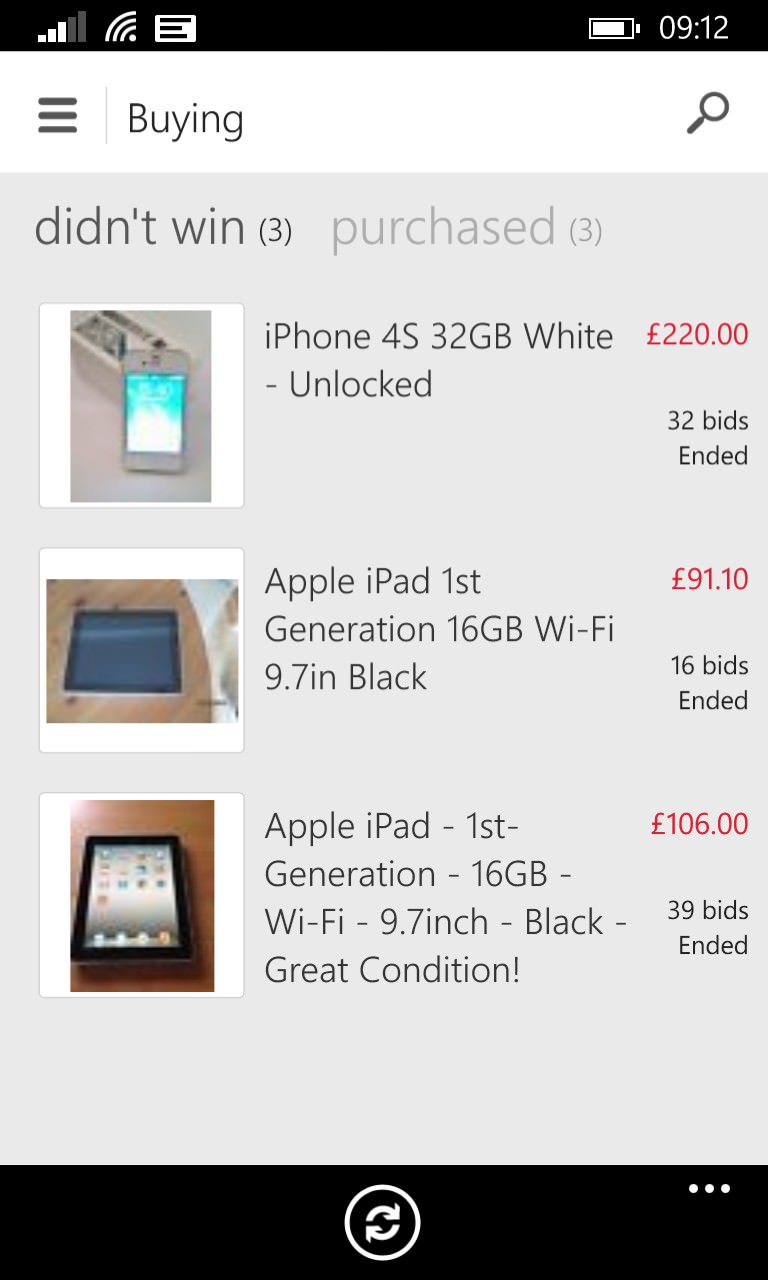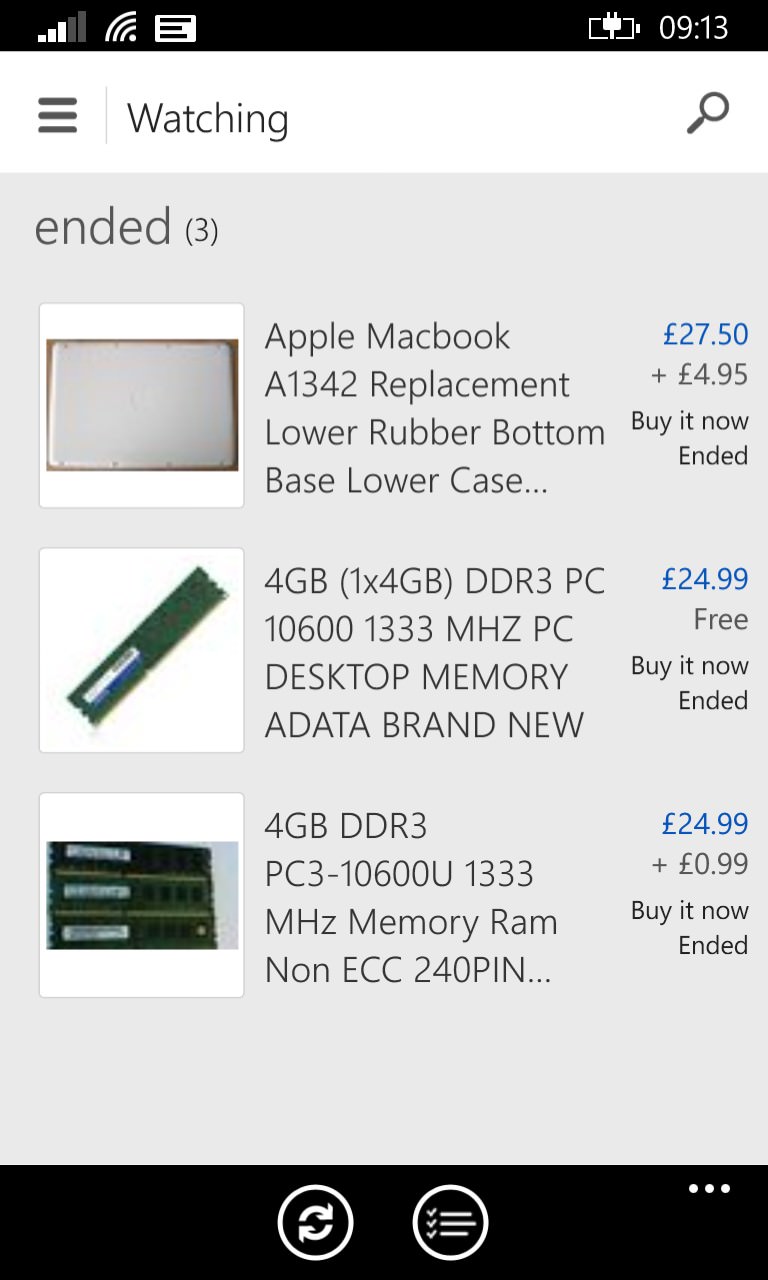 Newer is usually better, of course, and you can't really argue with jumping forward the client by three and a half years. You can get the new eBay client here. The purist in me can't help but wish that eBay had worked with Windows Phone's UI rather more, though.... Comments?