From the Store description:
This year, we're going all-in and we've added a LIVE FEED, NEWS HEADLINES, detailed rider information and we're frequently adding more features every week!

If you're looking for a detailed Tour de France application, that is still partly free, make sure you download MetroTour today, as it has been around since 2012 and offers loads of information for a small price!

This year, we've completely redesigned MetroTour in collaboration with ToledoDesign and several other parties!

Here's the changelog for v4.3.3.2, over and above the version we looked at a year ago, it's extensive!
Live Tile fixed
Notifications fixed
General Classification fixed
Transparent Tile fixed
Redesigned Team Selection
Tap on rider in general classification to see his bio
Deployment to SD-card enabled
Added Transparent Live Tile option in settings
Sharing articles is now possible
Stage dates have been added to the stages overview
Performance improvements
LIVE section
MainPage redesign
AdDuplex Advertisements
3D Video
NFC activation
Custom Notification Sound
I took MetroTour for a spin down the road on my Lumia 1520: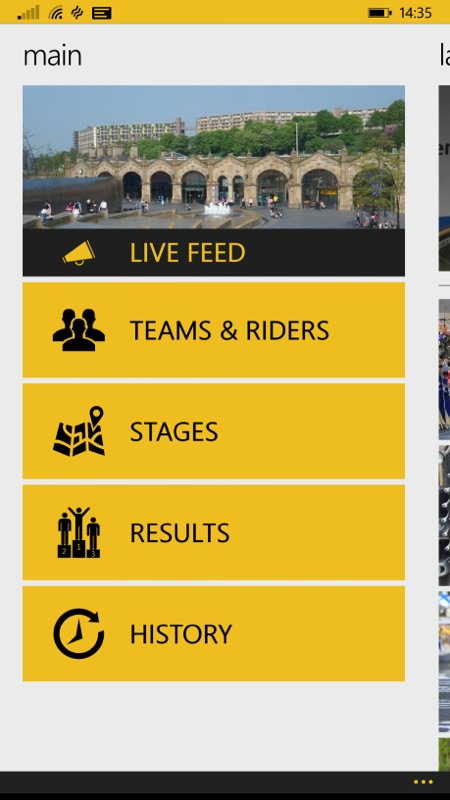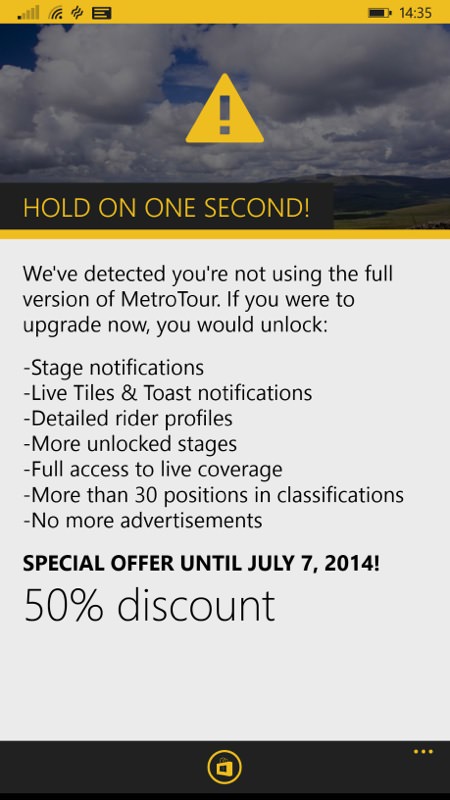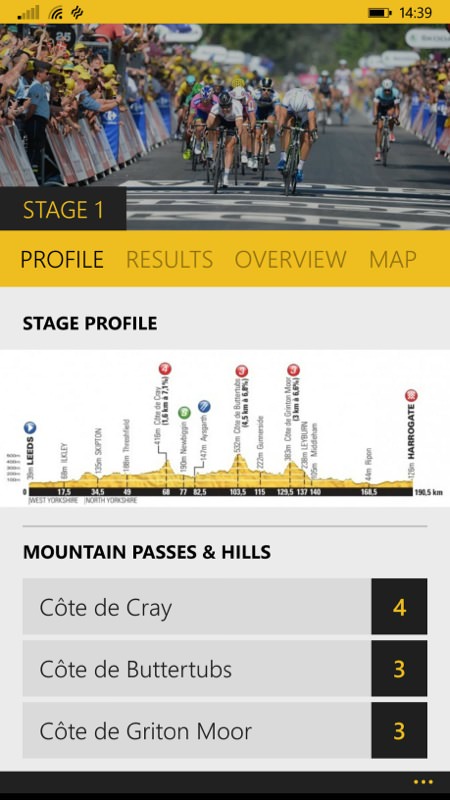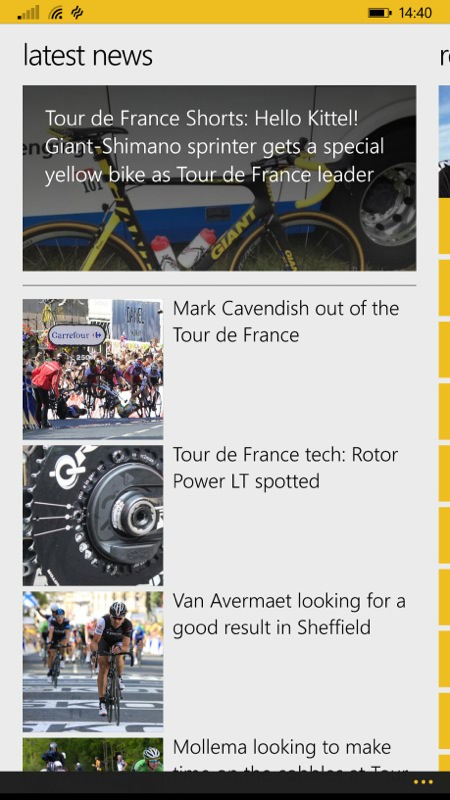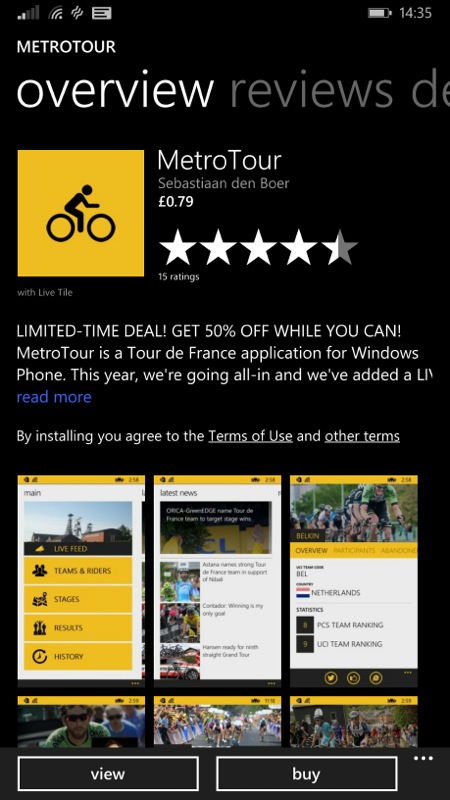 Of note is that MetroTour is quoted as '50% off' at the moment. This does seem a bit ike one of those permanent offers, but doesn't make the application any less grab-worthy, at 79p, in the UK. There's also a trial, here in the Windows Phone Store.