The images come from Mirza Imamović in Sarajevo:
I had some free time at work, so i took this thermal pictures of my Lumia 920 :)

The first three are taken from the back (you can see the camera), the last one is from the front. I had the phone running HERE Drive+ navigating to my home in background, plus I drove one lap with GT Racing and Skype was also present in the background.

The highest temperature it got was a little above 50 degrees C.

(Yellow Lumia 920, one year old)
Many thanks, Mirza, here are the two thermal photos, from the back and front, respectively: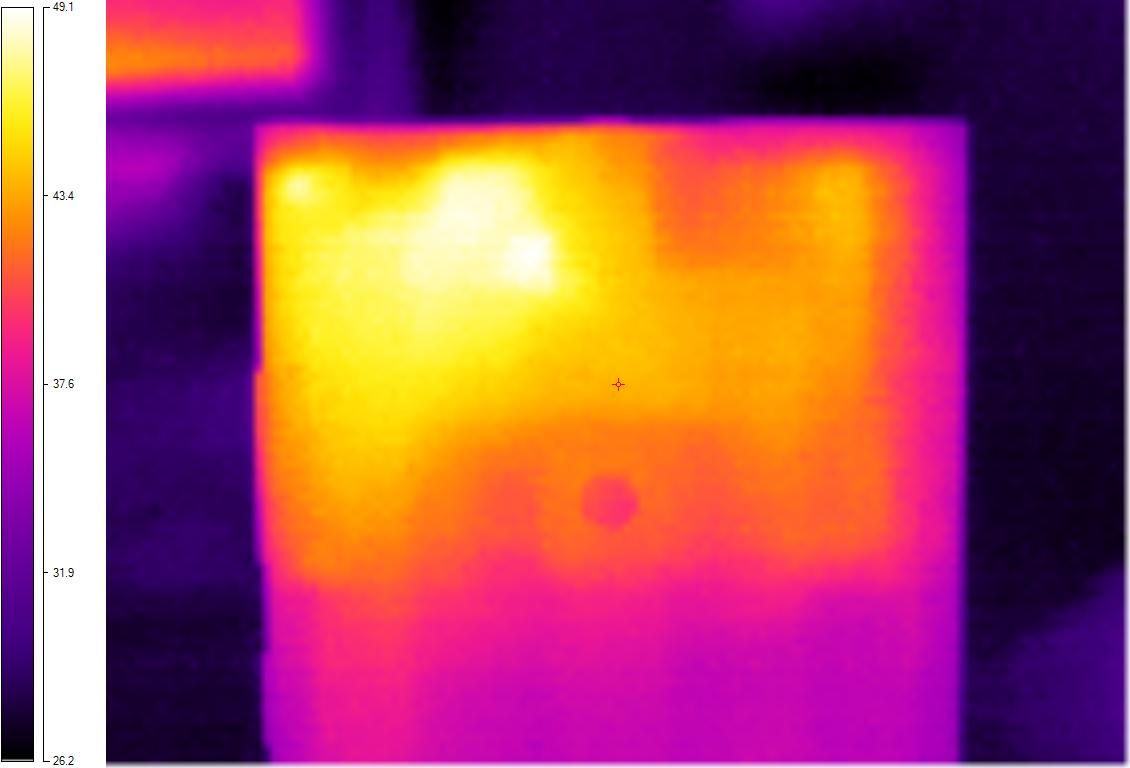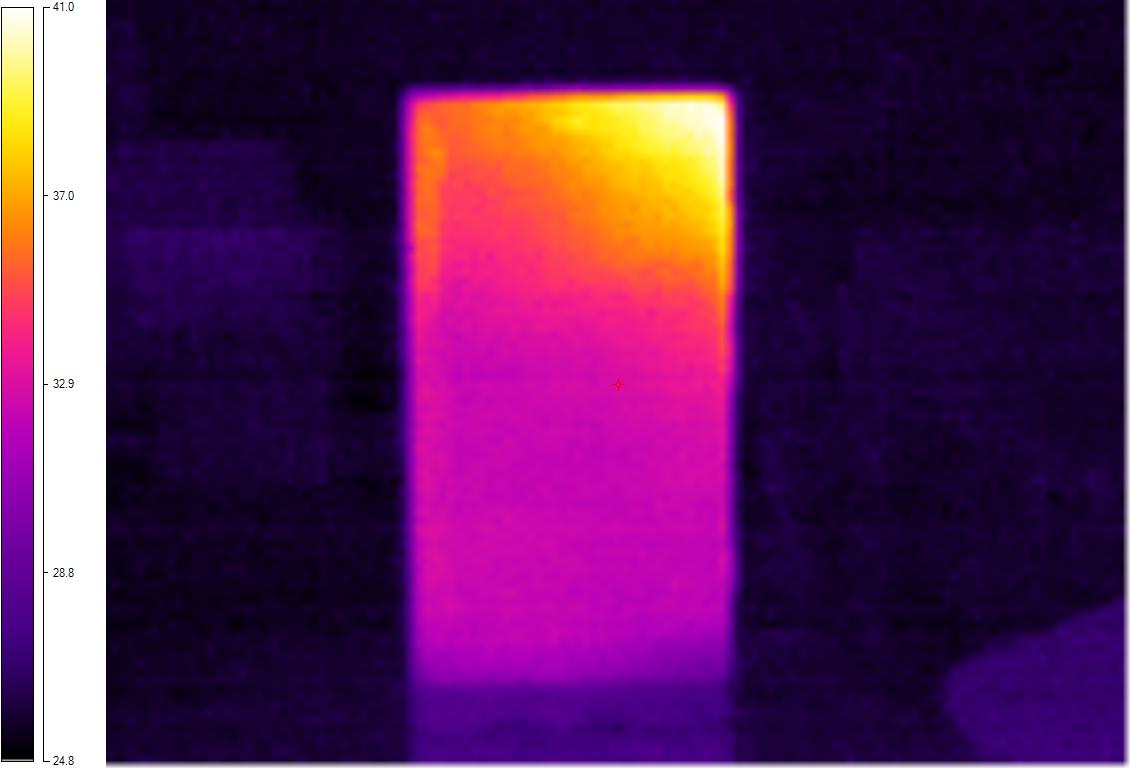 Very interesting, though as anyone who's ever played a heavyweight game knows, your smartphone will have a hot spot somewhere on the back, above the location of the main processor/GPS chip. Very cool to have calibrated images to prove the extent of this, though.
And in case you're wondering, 50 degrees C is hot to the touch, but not too hot. If your smartphone ever gets to the point where part of the casing it so hot that you can't hold it (around 60 degrees C or hotter) then there's something wrong and you should start troubleshooting!