From MSPU:
Microsoft has slashed the price of its flagship smartphones once again. The company recently started offering a free Display Dock with the phones in the UK, and they're selling the Lumia 950 for £399.99 while the Lumia 950 XL was sold for £469.99. Now, Microsoft is now offering the Lumia 950 for only £319.99 and the Lumia 950 XL for £399.99.

Unlike previous price cuts, it seems like this is a permanent cut as none of the phone's listings include an expiry time for the deals as of writing this article. However, the deals are, indeed, pretty great as you will also get a free Display Dock when buying either of these phones. In case you don't know, the Display Dock is worth £79.99, and that's a really good deal.
Interestingly, the changes haven't yet been reflected in third party retailers. I'd expect the price on Amazon to drop shortly to below £300 for the Lumia 950. Which, considering the prowess of the hardware (especially the camera) and the 'Lumia Offers' extras, would make the Lumia 950 in particular very competitive.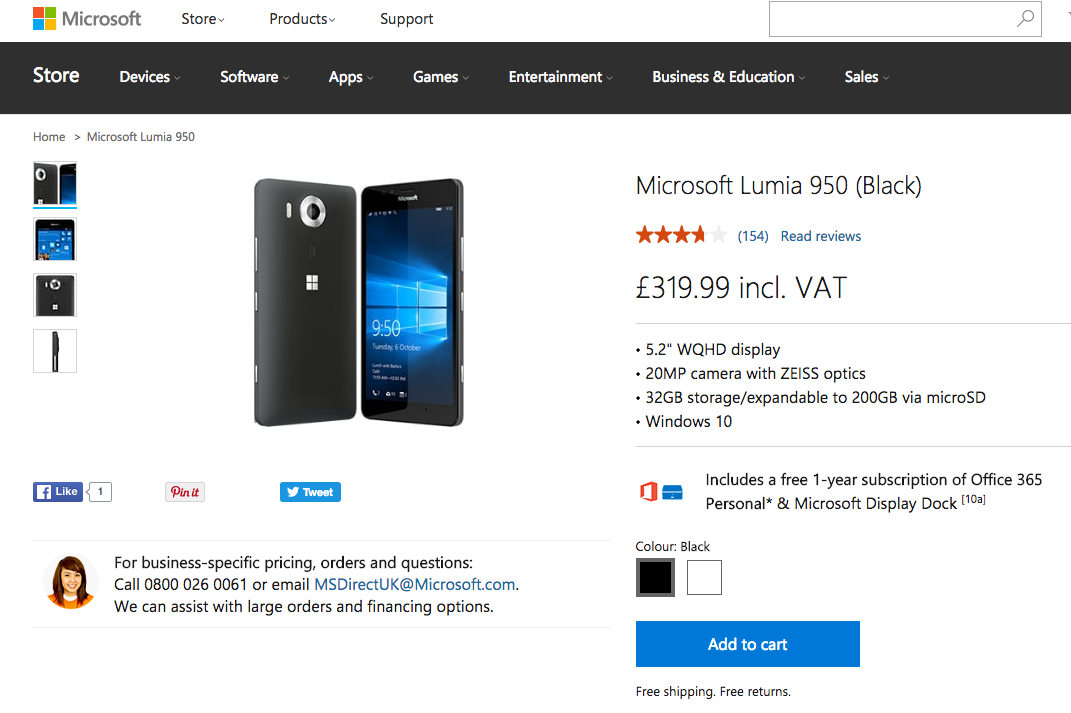 Of course, the competition's coming down in price all the time too, driven by the influx of high specification phones from Chinese manufacturer such as Huawei/Honor and Xiaomi. But it's great to see this latest rather extravagant gesture from Microsoft.