From the announcement of the event:
Join us to see what's next for Windows 10, save the date to watch the livestream of our #MicrosoftEvent in New York City on Wednesday October 26, 2016 at 10AM EDT/7AM PDT.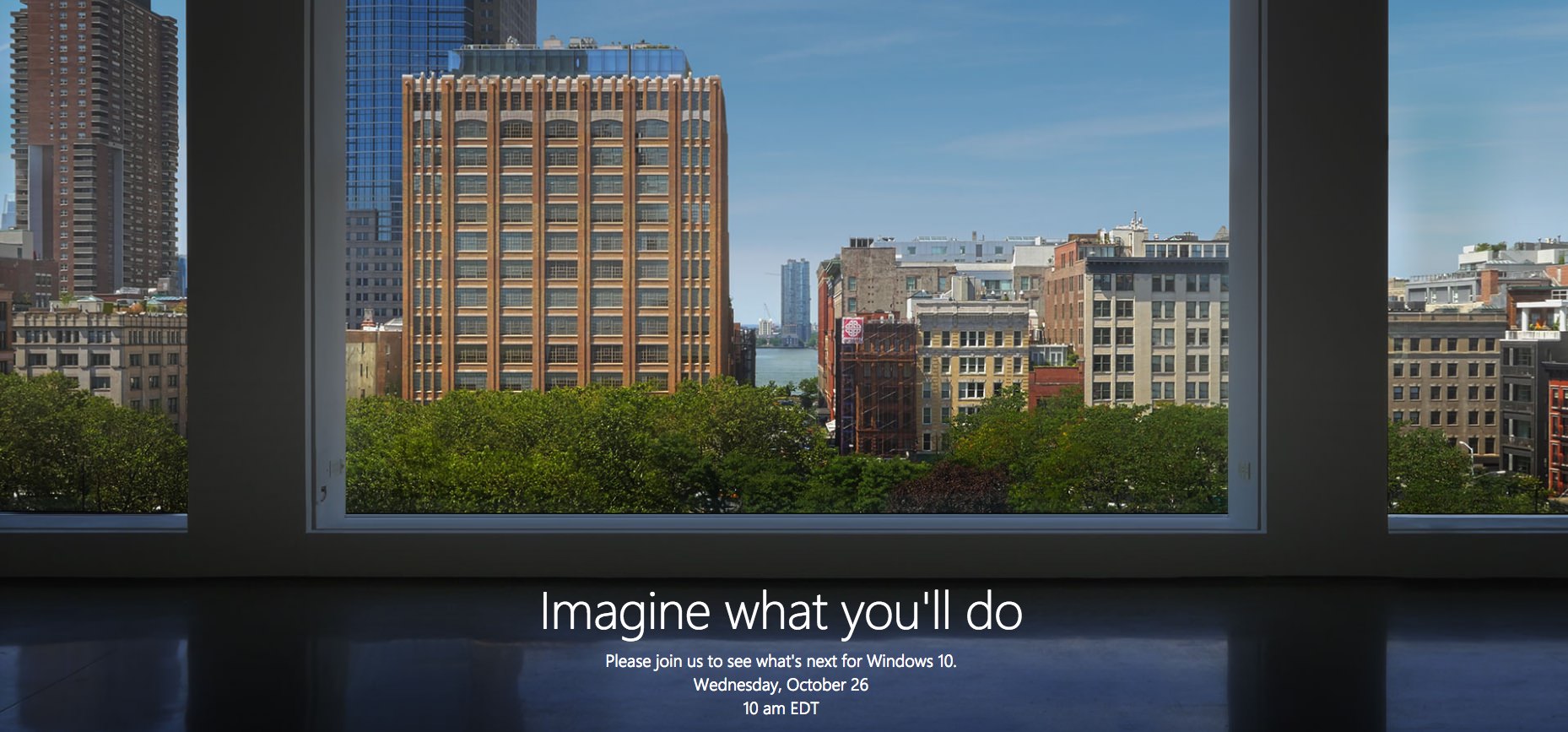 See you on October 26th then? [direct link to livestream]
Although I don't for one minute think that a Surface Phone of some kind will be announced, a tease in a slide or family photo would be nice, Microsoft. Just to show that your heart's still in it....