The density of electronics is getting higher and higher, with not only the mechanics of three full size USB-A ports but also enough safety circuitry to handle 42W of power. All in a couple of inches of glossy black plastic.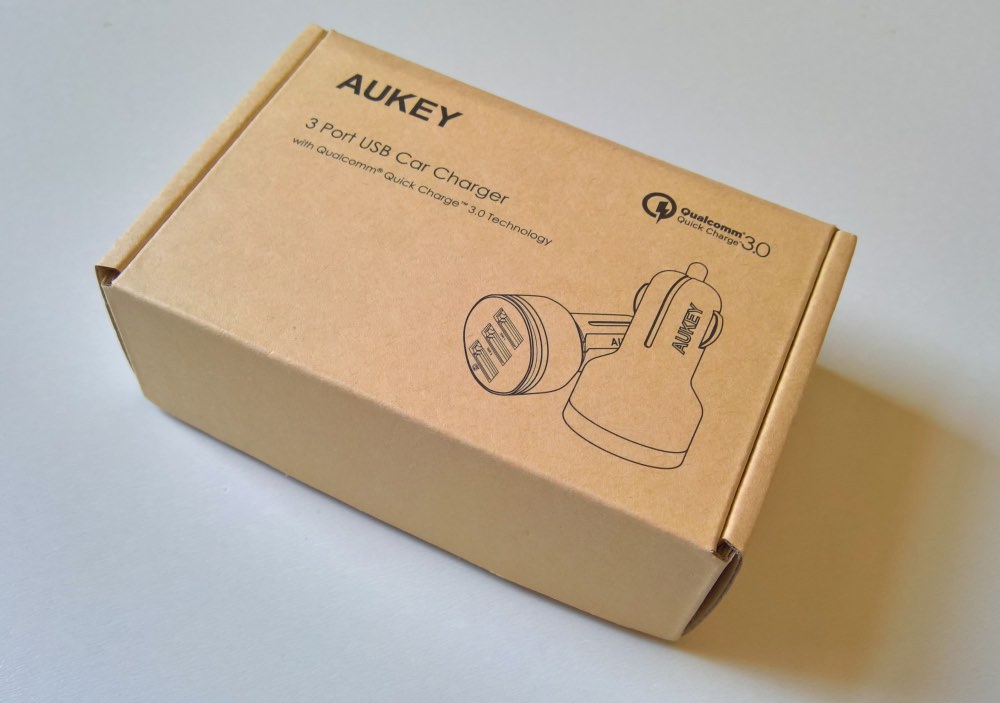 Usefully, AUKEY throws in a spare USB Type C cable in the box - you can never have too many of these and, being high current, these are more substantial and not as cheaply made as microUSB cables used to be.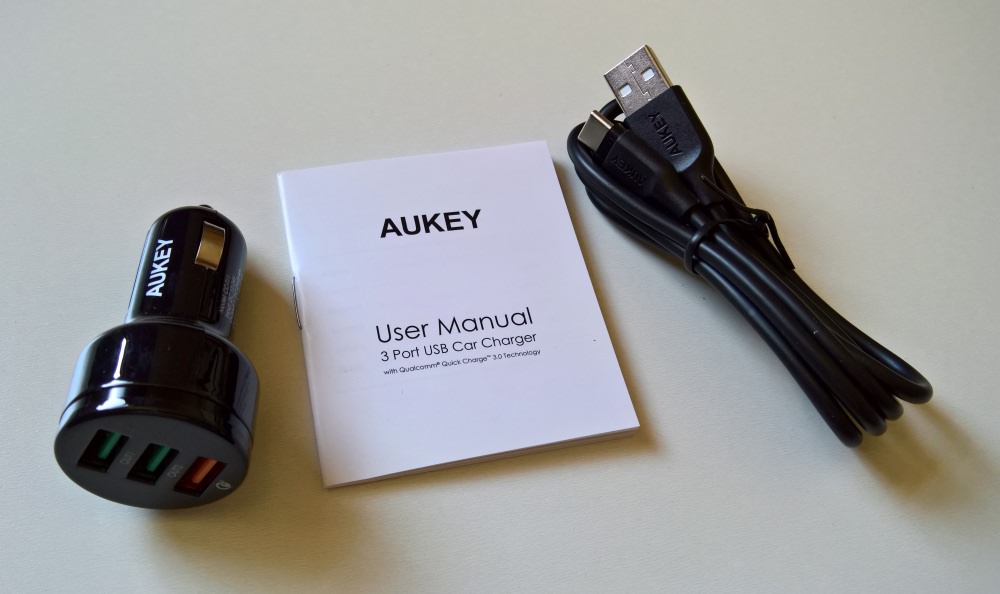 And then we're onto the charger itself. The nominal specs are 2.4A (max) at 5V for the first two (green) ports, with the Quick Charge 3.0 port capable of '3.6V-6.5V at 3A, 6.5V-9V at 2A, 9V-12V at 1.5A', though the latter can also power traditional 5V USB devices, i.e. it's intelligent about what it supplies. All very neat.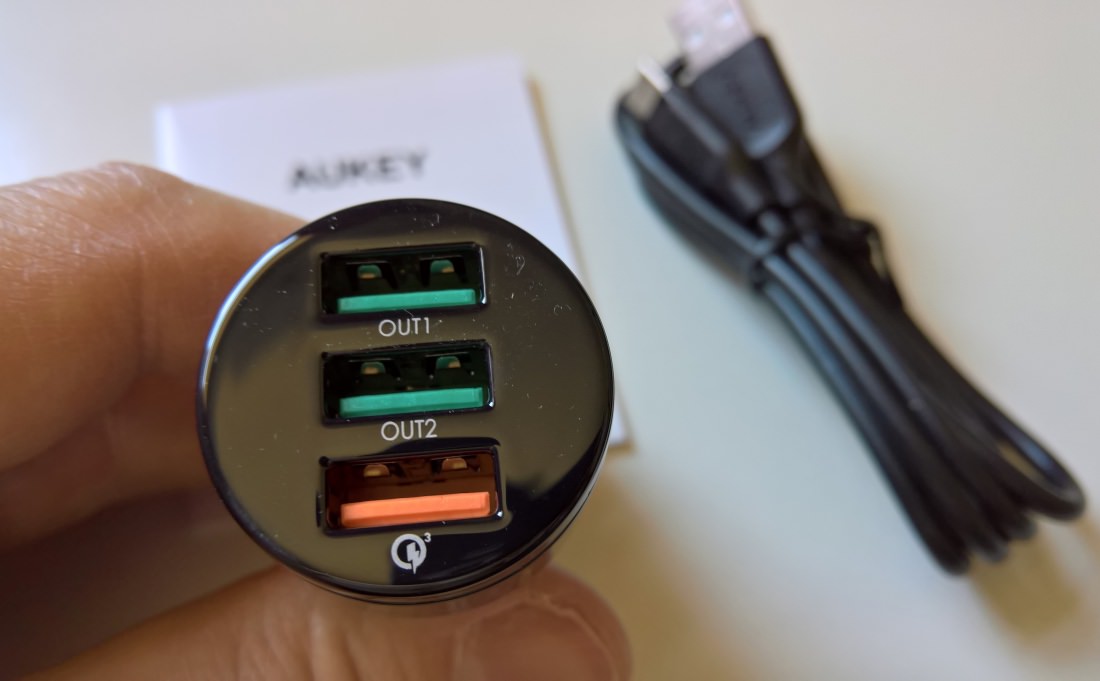 I happen to own a USB ammeter and did some testing. It should be noted that the actual current drawn by any one device depends the current (e.g. phone) battery state and the charging electronics inside it, first and foremost. Plugging in one smartphone into a green socket, I measured 1.4A at 5V, ditto for the next one, and then ditto again, though at 6.5V, for a Quick Charge 3.0-compliant phone into the orange socket, all at the same time.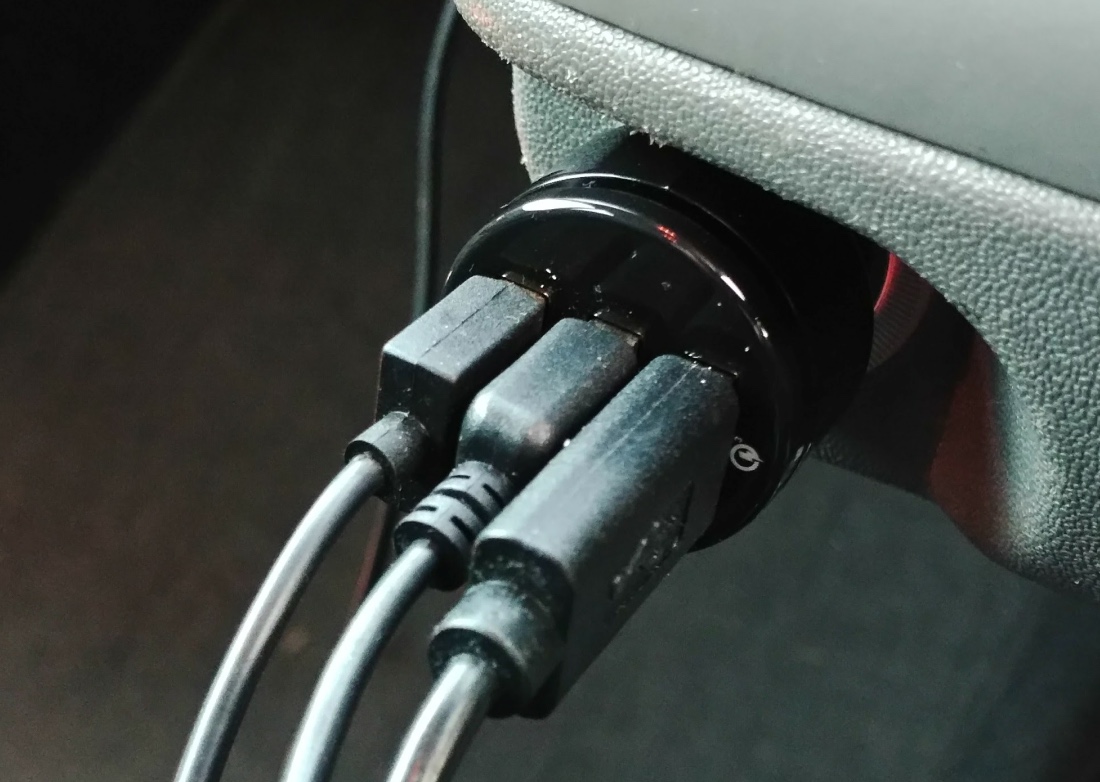 It didn't seem to matter about the extra load of the other outputs, showing that perhaps the current drawn is limited more by the phones themselves than by the output electronics here. (Or maybe my ammeter is broken and limited somehow?!) Regardless, all three smartphones (and I threw a few tablets into the three-at-once charging mix too) charged just fine, so I'm inclined to believe the AUKEY specs here.
£17 or so (on Amazon UK) including the extra Type C cable seems rather a bargain for this handy little car gadget, effectively giving you three USB-A outputs of very decent capacity yet with almost no space penalty.