Notably, this is a full 32 builds newer than build .936, which was expected as the one for the March OS update. While not every build makes its way into testing, the numbers do give a clue that some effort was needed to find an update that Microsoft was really happy with.
From the official update notes (curiously for build .966), the changelog for Windows 10 Mobile is:
Addresses issue in which PDFs cannot be rendered in Microsoft Edge on Windows 10 Phones.

Security updates to Internet Explorer, Microsoft Edge, Microsoft Scripting Engine, Microsoft Graphics component, Windows Kernel, Windows MSXML
This is for all those older phones (Lumia 930, 830, 735, 640, etc.) finishing life on the Creators Update (if the user was smart enough to use our (ahem) hack!) As usual, in today's vulnerability-stricken, malware-strewn and fraudulent times, we should never disregard security fixes (e.g. to the Edge browser) though, so update today in all affected mobiles, just in case!
In each case you get the core security and component updates, though obviously without any subtleties in functionality introduced in later branches.
As ever, with all phones, head into Settings/Update & Security/Phone update in order to get the update immediately.
Note the effective (in terms of new builds) termination of the Insiders programme, so we're only dealing with these 'Patch Tuesday' updates from now on. Besides the lack of development of new features, Insider builds for Mobile are just not worth bothering with for Microsoft, since the changes from month to month are small enough (and common enough to Desktop) to just be tested internally.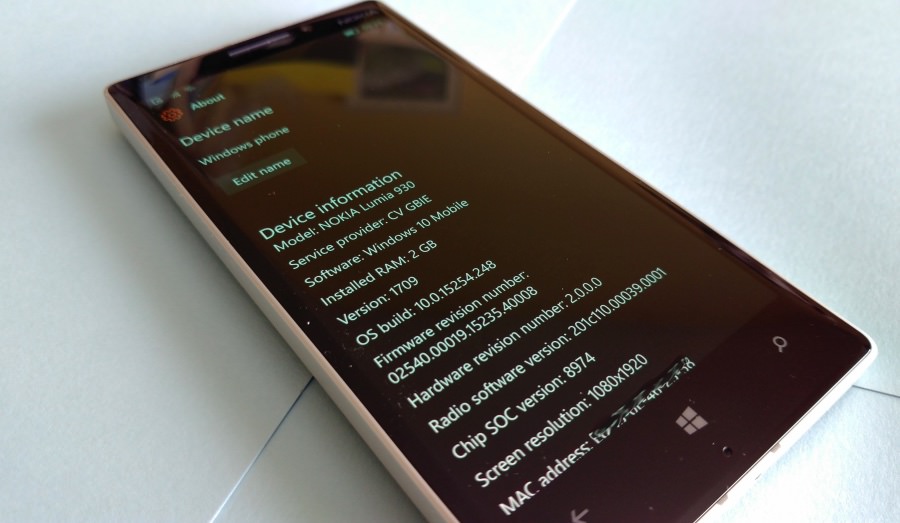 Yes, yes, the photo shows a Lumia 930 not on Creators Update, but on Fall Creators Update - you can read how I did this here.