The official changelog is:
Important activities – With this update you can mark an activity as "important" by clicking on the star to the right of the activity. All activities marked as "important" are grouped in the new Important section.
Bug fixes and various improvements.
Here's the new version, v1.34.11781 (up from v1.34.1806) in action: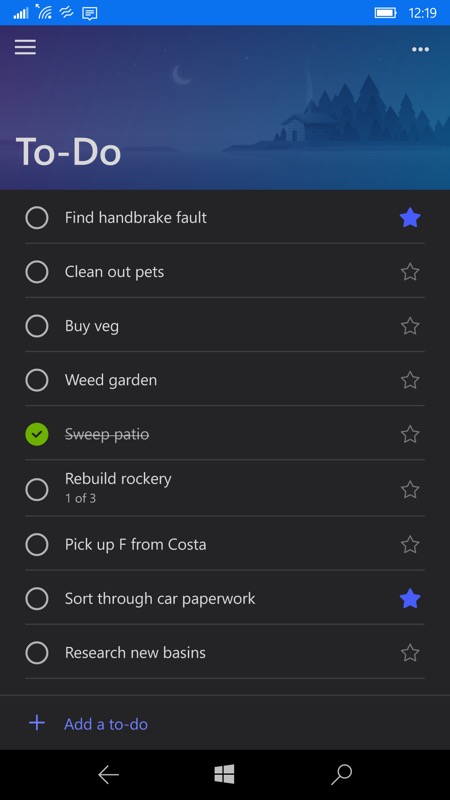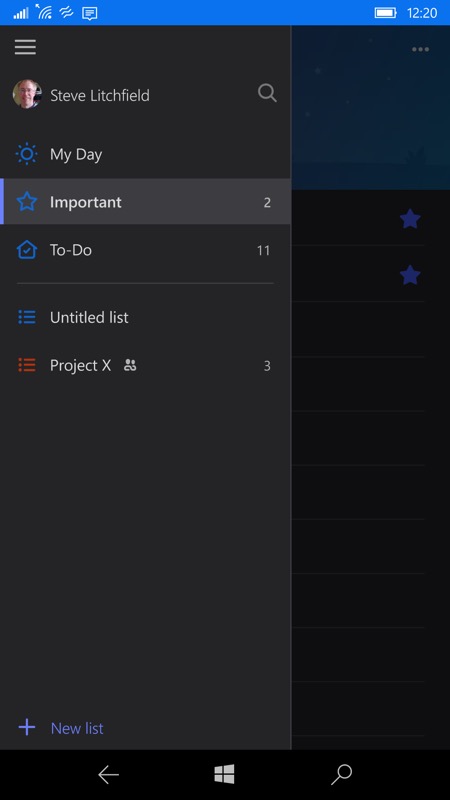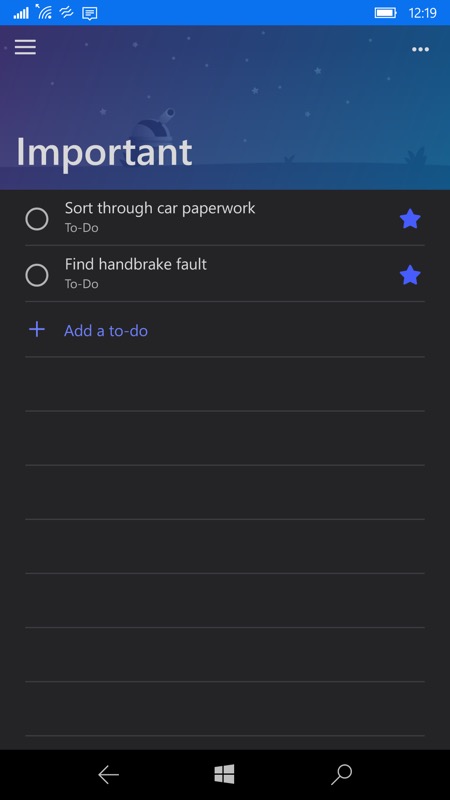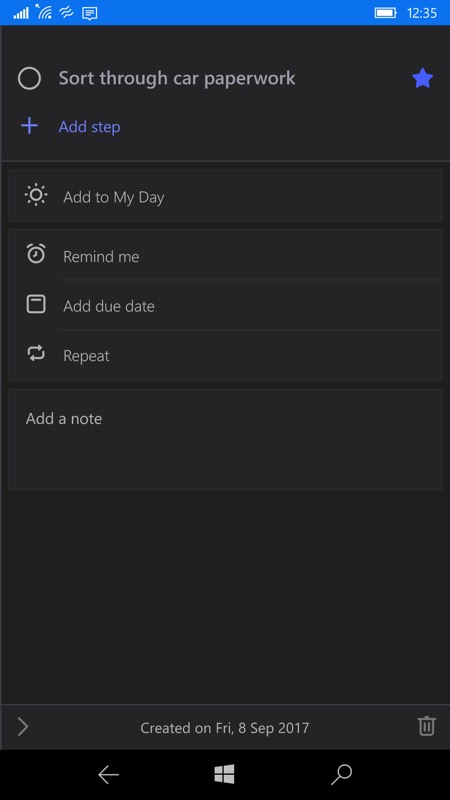 You can grab Microsoft To-Do here in the Store, if you haven't already. As mentioned before, this is shaping up to be a pretty powerful tool/service, syncing on multiple devices and platforms, and I'll be diving into more depth with it in due course.