From the Store description:
Meet London's best Bus app that is making everyone's public transport journeys easier. Buses Due provides you with live bus times and helpful transport information. Try it yourself for FREE.

• Bus times you can count on

Get live bus countdown times for bus stops nearby in London. This transit app gives you accurate bus arrival times for bus stops in London. Save your regular routes to your favourites for fast access. Check your bus timetable before setting out to avoid waiting in the cold. Know exactly when to start your journey!

• Public transport journey planner

Navigating around London using public transport has never been easier! Using our journey planner, you get the best, disruption free travel directions in advance. Want to know if your bus is on diversion? Open the app and check the service status for disruptions affecting bus routes served by your bus stop.

• Beautifully designed bus tracker app

Powered with live transit data, Buses Due has been designed with a simple user interface. It will make travelling in London a whole lot easier and faster.

Main Features:

Find bus stops nearby.

Live bus times.

Bus service status and disruptions.

Public transport journey planner.

Bus routes on map.

Favourite bus stops.

Live tile information.

Search by bus route, address, postcode or stop.

Choice of dark or light background display.
I gave this a spin: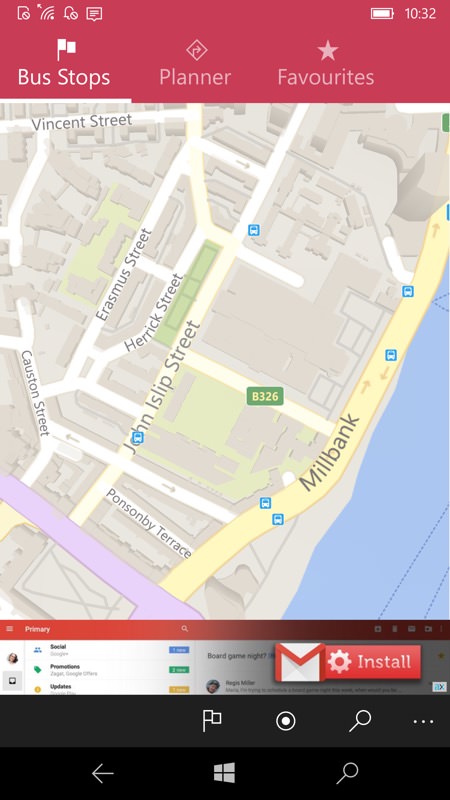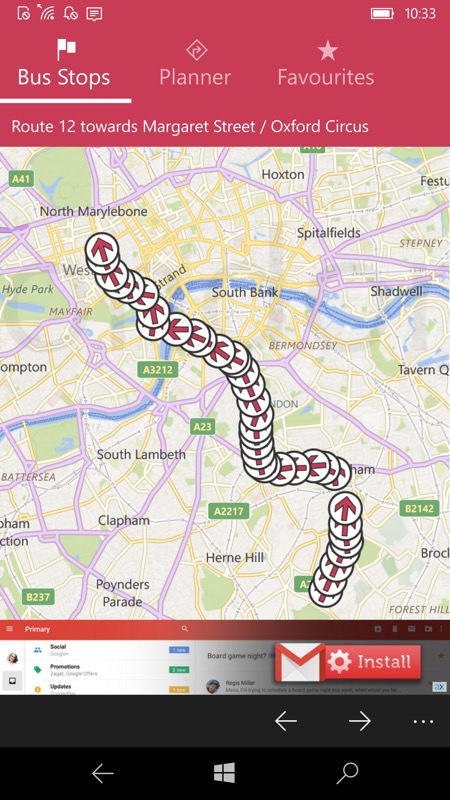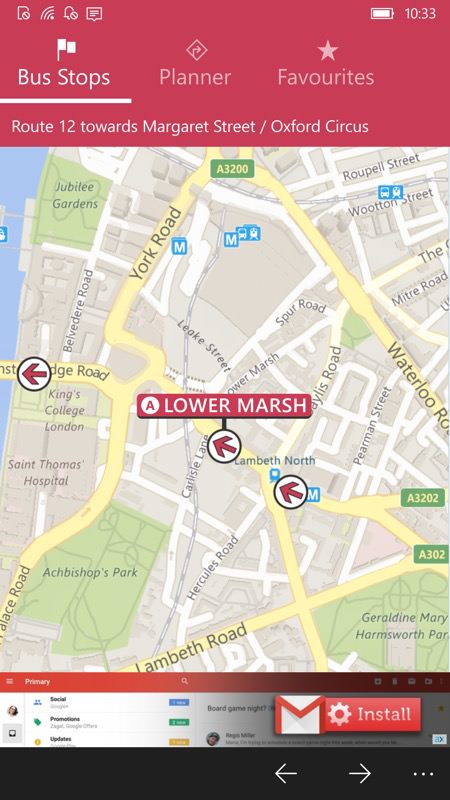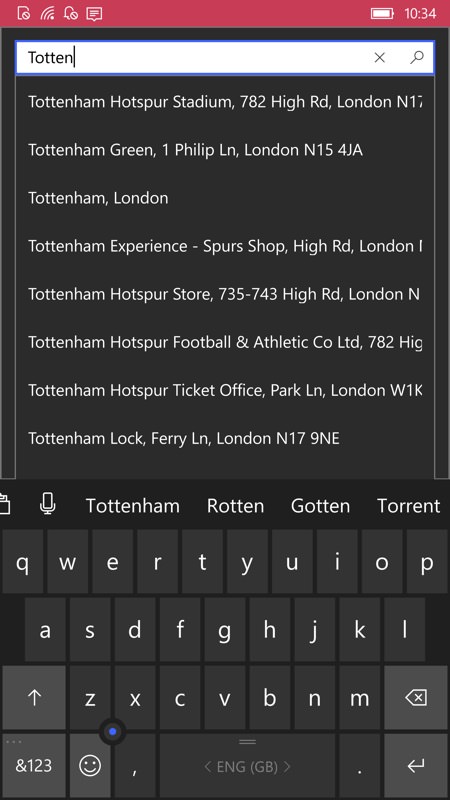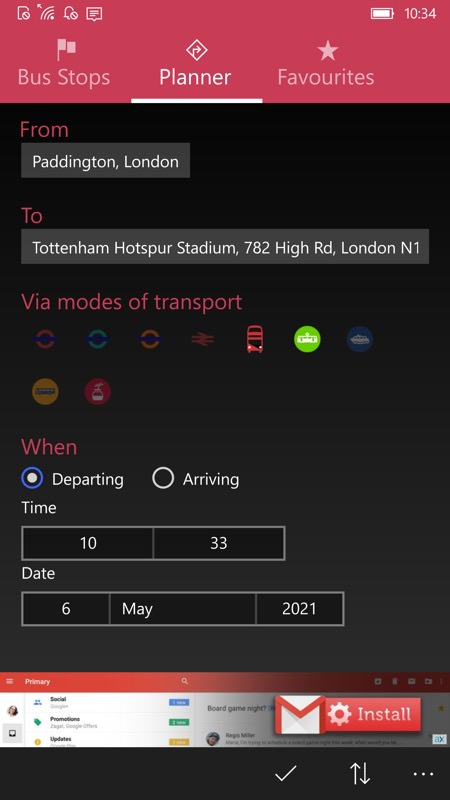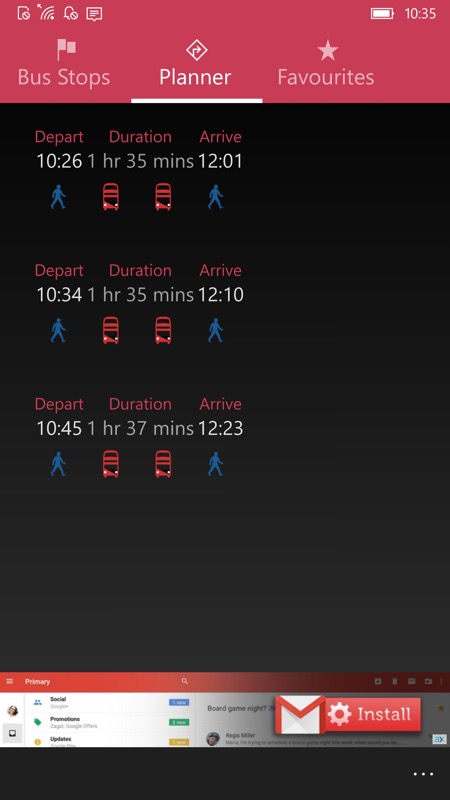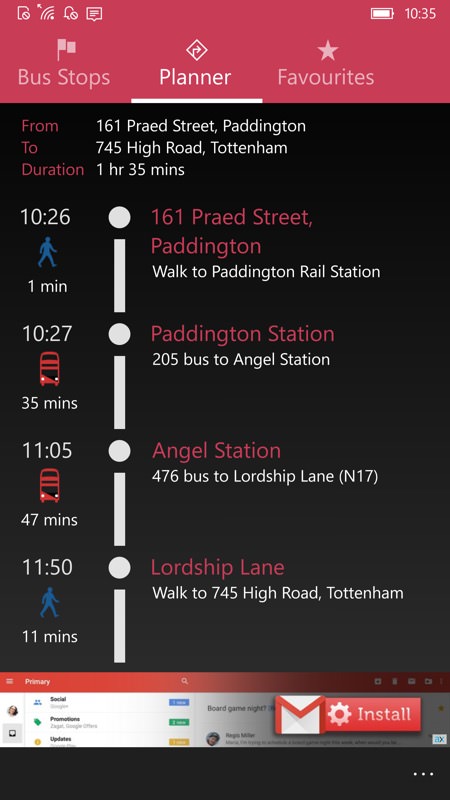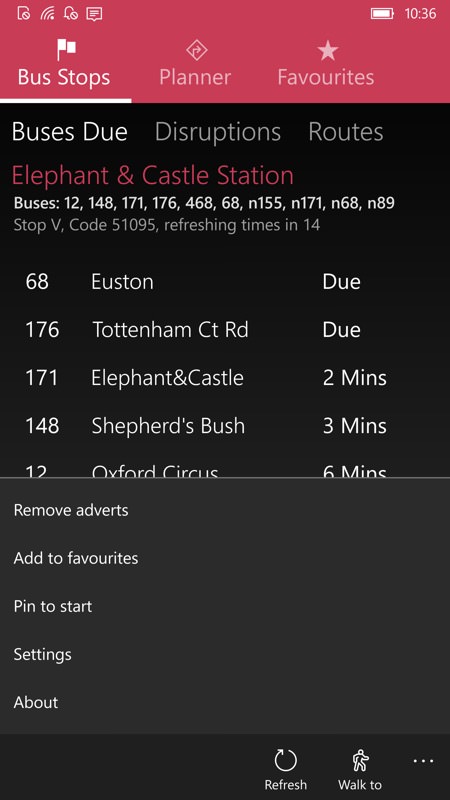 Very well implemented and a top UWP application for Lumia (etc.) die-hards. Note that this also works on other Windows 10 devices, such as a Surface Go, or via Continuum if you have a lapdock.
You can grab the ad-supported, slightly restricted version here, but do consider using the in-app-purchases to support the developer. If you're in London, this looks to be an excellent transit option on Windows 10 Mobile.