From the Store description:
NewsgroupsRT is a usenet newsgroup tool to read and post articles on NNTP servers with and without authentication. NewsgroupsRT is designed for text und not for binary newsgroups.

Features:

Read and post articles
Tile, badge and toast notifications
Hierarchical representation of threads
Support for Windows 10 devices with different screen sizes
Extended information about article state (new / read)
Offline functionality (Read already downloaded articles without an internet connection)
Attachment download and upload support
MIME support
Quoted-printable support
On Windows 10 Mobile, on my Lumia 950 XL: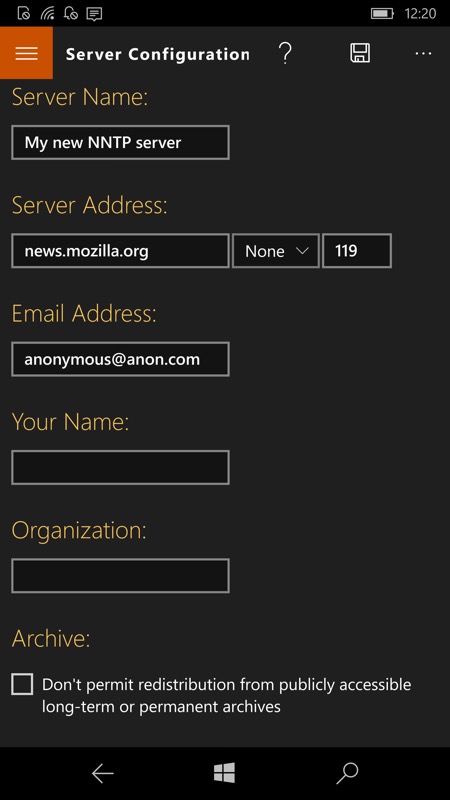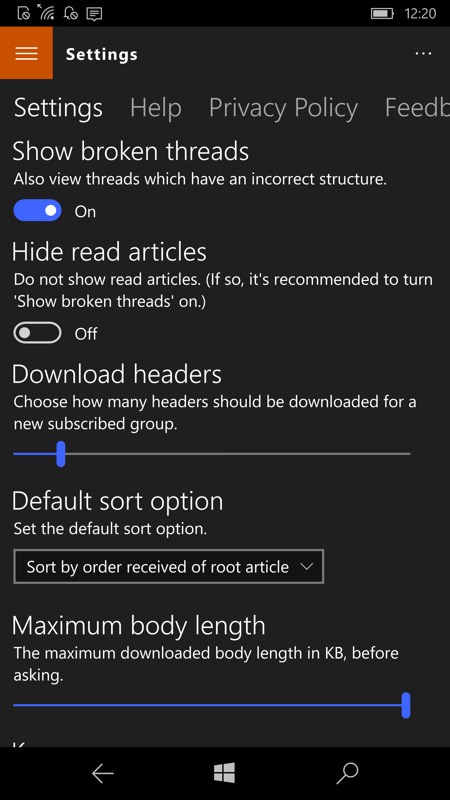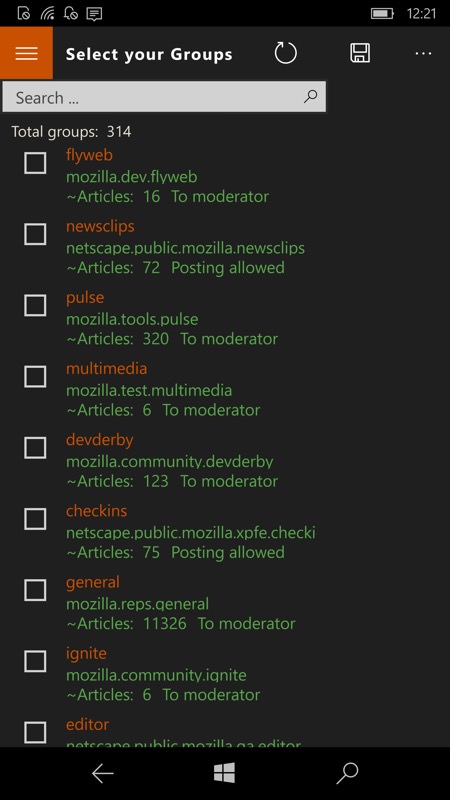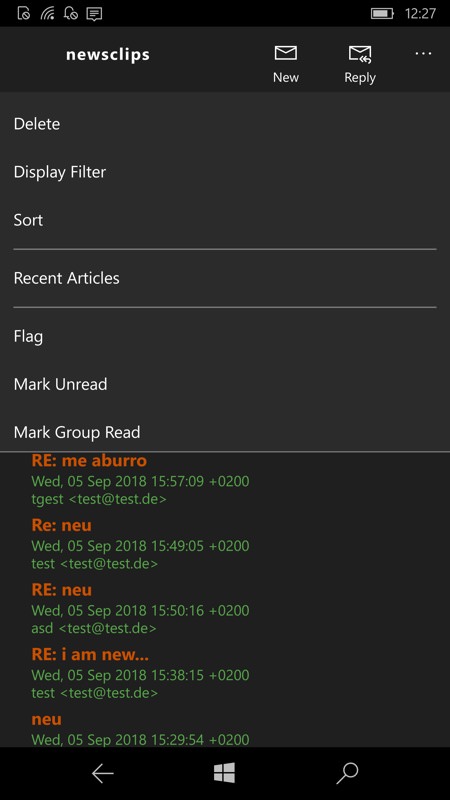 And on Windows 10 on the desktop or in Continuum from the phone: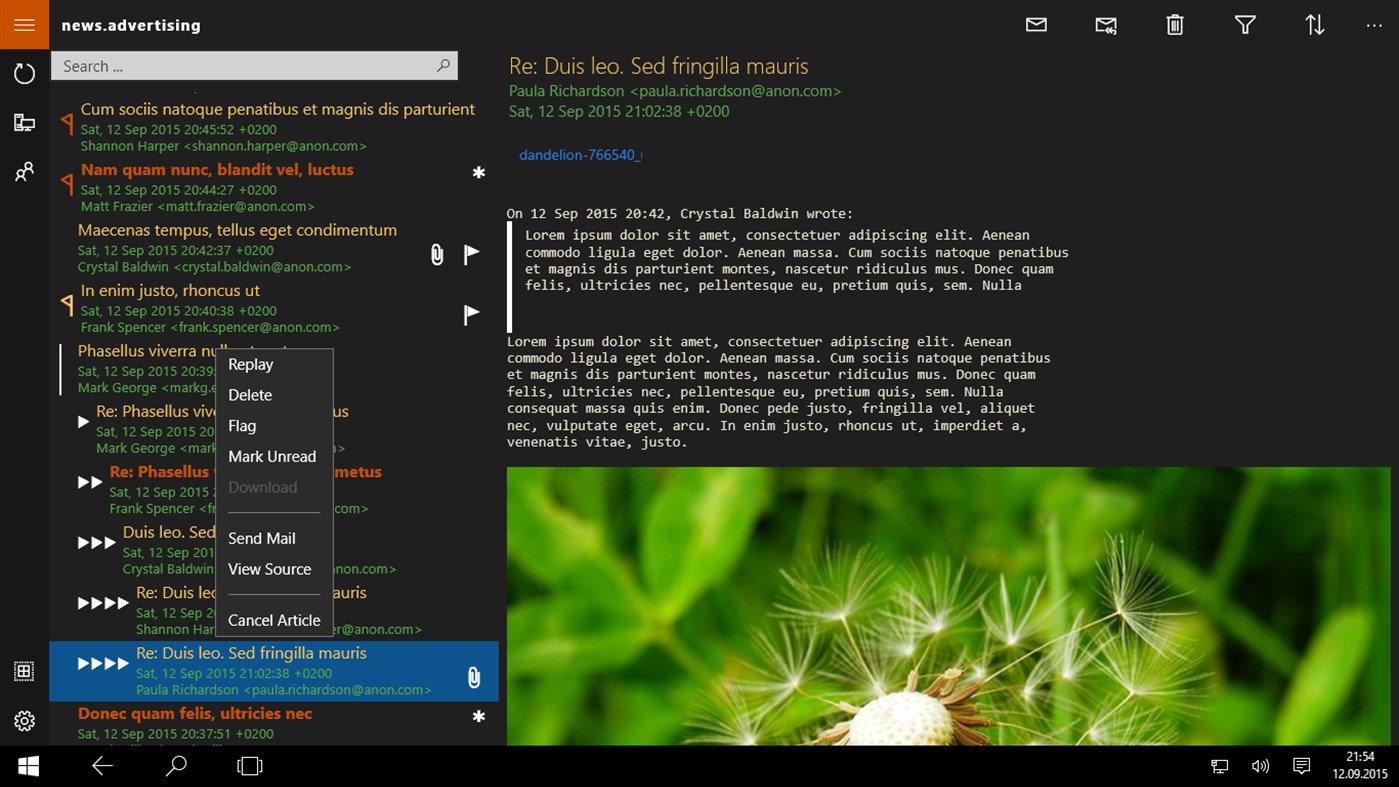 Do note again that 'binary' messages (text-encoded images, videos, music, and EXE apps) aren't supported. But then there are plenty of other ways to access and share multimedia these days. This is 2021!