Linux users lament Windows Phone 7
Windows Phone 7 was touted as being an always-online cloud-based phone – this was a nice way of spinning that there was no USB mass storage mode available and that you would instead handle your files via SkyDrive. Indeed, the official SkyDrive app is a very capable file manager – as long as you have a reliable data connection.
From a desktop user's point of view, integration with SkyDrive is fine, seeing as there's a desktop client for synchronising files. That is until you look into the detail of things. The Windows SkyDrive client is nowhere near as robust as, say, that of Dropbox. In my experience it can only handle a few thousand files before it fails to keep up with changes and is perpetually "processing changes". At least Windows (and Mac) have a desktop sync client though, there's no such client for Linux users.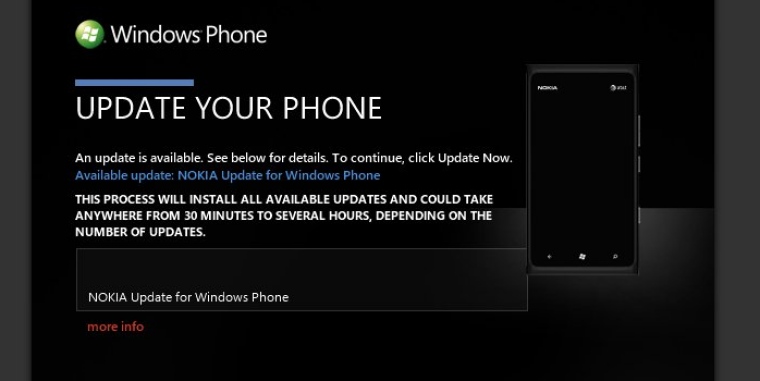 Windows Phone 7 needs Zune desktop for firmware updates
Then we have the Zune desktop, this has been required for applying firmware updates, as well as synchronising, music, videos, and podcasts. We've published a guide on how to set your Windows Phone 7 device to check for podcast updates, but unless you're in the USA you'll still need Zune to initially add podcasts to the device. Even if you do set your device to check for podcast updates, the schedule for such checks is rather obtuse. As I wrote in the Lumia 800 review:
Primarily, podcasts are meant to be downloaded on the desktop Zune application, and synchronised with your device. However, if you tap the 'Subscribe' button when viewing a podcast feed, the phone will take over the subscription for you. However, it will only check for podcasts after it has been plugged into external power for 10 minutes, and there's no other way to force an update. If you want to know more about how to set this up, read our guide. Given the limitations, though, you might as well stick to desktop synchronisation.

There is a well-known Windows registry hack to gain file-level access to Windows Phone 7 devices, but that won't help those of us not using Windows!
Open the registry editor by entering regedit in the Start menu
go to HKEY_LOCAL_MACHINE\SYSTEM\CurrentControlSet\Enum\USB; search for ZuneDriver, but then go to the parent folder.

Then modify the below (If you have multiple phones, you'll have to do it for each one)

Change ShowInShell from 0 to 1
Change PortableDeviceNameSpaceExcludeFromShell from 1 to 0
Change EnableLegacySupport from 0 to 1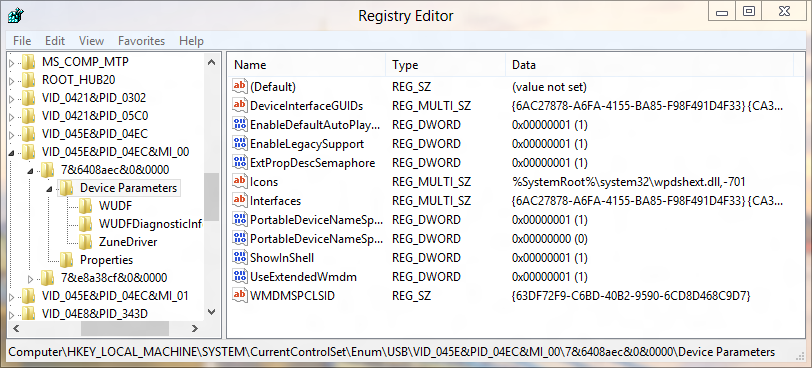 Linux users could look ahead to Windows Phone 8
It would be fair to say that Microsoft have made life difficult for Linux users who wanted to try its new phone platform. Things are looking up with Windows Phone 8 though.
To start with, we will have over the air (OTA) firmware updates – there's one less reason to need a PC. Next we have microSD card support. We don't quite know how this will work in practice - Joe Belfiore spoke at the Windows Phone Developer Summit about being able to transfer data from one phone to another – so he could have been talking about from one Windows Phone to another in a scenario where the card is using a (very) proprietary file system. That's a worst case scenario for the consumer though, and I would hope that Windows Phone 8 will work with 'off the shelf' FAT32 formatted memory cards.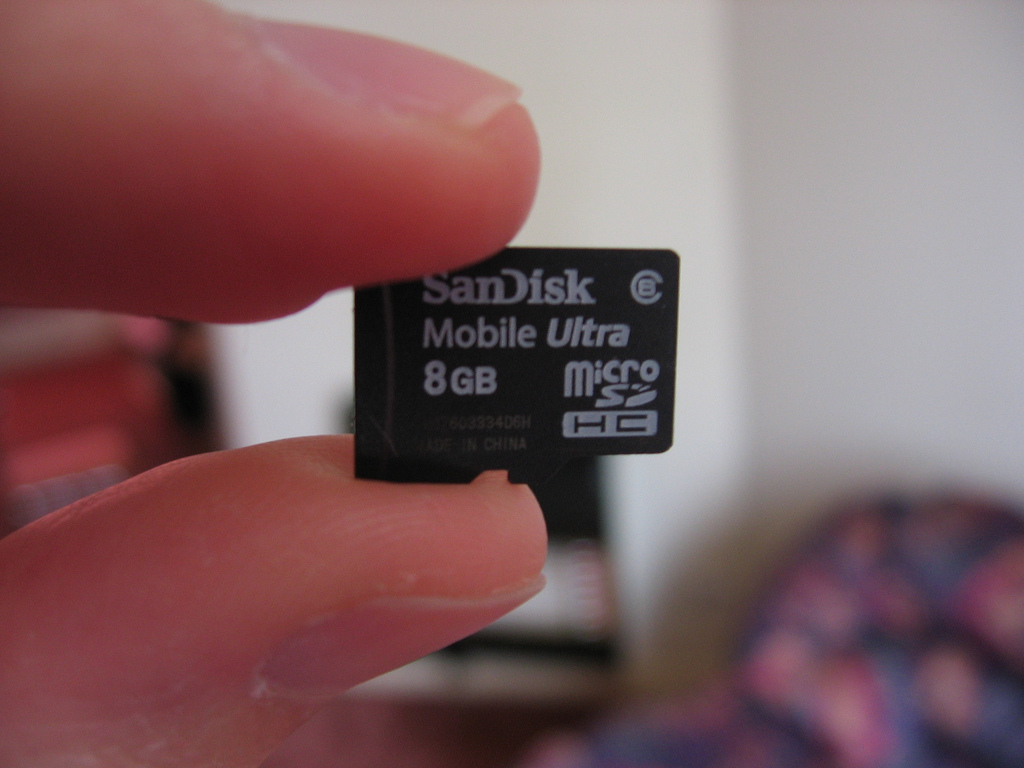 microSD coming to Windows Phone 8 (Photo credit: David Gilson)
In turn, it is logical to assume that transporting music and video from a Linux computer to a Windows Phone 8 device should be possible. The only remaining question is how podcasts will be handled. It is expected that native Windows Phone 8 support will be built into Windows 8 and replace Zune Desktop, which in turn should mean that podcast discovery will be transferred to the device itself. We know from Windows Phone 7 that podcasts transferred to a device over via the USB storage hack are not recognised though, so this would have to change in Windows Phone 8 if podcasts were to be side-loaded via microSD card.
Finally, that leaves us with desktop integration with SkyDrive. There's still no official solution from Microsoft for this. However, a company I recently came across do (unintentionally) offer a solution. Otixo is a service that unifies your cloud storage services into a single WebDAV share. It's free to use if you transfer less than 2GB per month too. Therefore, Linux users can still have SkyDrive integrated into their desktop environment thanks to the wonders of WebDAV.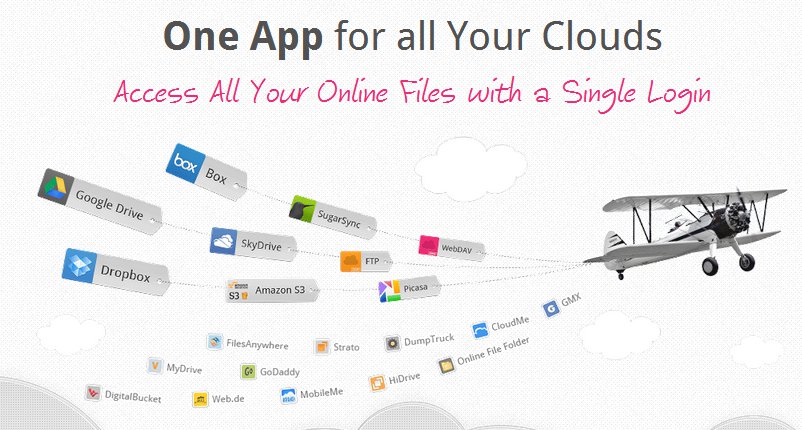 We should note that much of this is speculation because we don't (yet) have any Windows Phone 8 devices to experiment with – when that changes you'll know! Furthermore, because of hardware limitations, microSD support will never come to Windows Phone 7, even if OTA firmware updates do. So even if you mount SkyDrive as a WebDAV share, you'll still not be able to use USB file transfer from Linux to Windows Phone 7.
Speaking as someone who had to switch from Ubuntu to Windows because of writing about Windows Phone 7, the idea of having a Linux friendly version of the platform is tantalising. While some may write this editorial off as rabid Linux fanboyism, I would like to differ. Whatever the proportions, the technology world is heterogeneous, and it's wrong for tech companies to design gadgets with the expectation that customers' devices are all from the same producer.