Following a very lacklustre CES where Windows Phone had effectively no presence on the floor or in the avalanche of media coverage, Microsoft moves into the second major promotional event of the year and is passing once more.
There are probably some very good business reasons behind these decisions.
The first is the change in CEO brought on by the rapid departure of Steve Ballmer. That naturally acts as a pause button over the entire company, as everyone waits to see what the new chief will want to do. Microsoft's search for a CEO took some time before the Board went for an internal selection in Satya Nadella.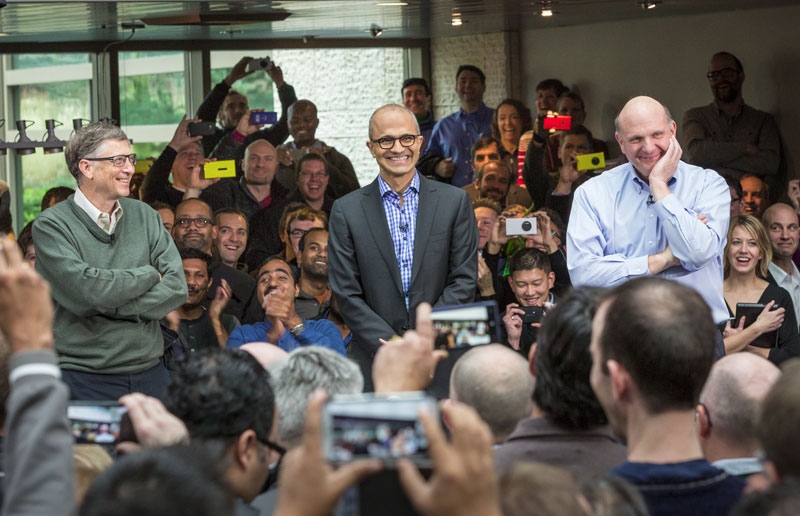 Nadella comes from the Cloud and Enterprise group of Microsoft. Windows Phone already relys heavily on the cloud services out of Redmond, and while the 'steady as she goes' view of Microsoft would place an emphasis on Nadella's strengths to turn Microsoft into a cloud services company, until that direction comes down from the corner office the future direction of all of Microsoft's products is uncertain.
When there is uncertainty in a product line (such as Windows Phone) that is not the leading platform, is it any wonder that the major smartphone manufacturers already on board with you, at least on paper, are wary with their commitments?
Secondly, and partly tied into the first point, is Microsoft's upcoming BUILD conference. Scheduled for April, this will be Nadella's chance to lay out his story for Microsoft going forward, and the expectation is that Windows 8 and Windows Phone 8 will pick up major updates (with an increasing amount of synergy between the two operating systems). Why try and fight for a little bit of PR in Las Vegas or Barcelona when, if we wait a little bit longer, we could have a cycle all to ourselves?
Because what feels right when you look inside a business does not always translate to the external view when other companies and platforms are making huge strides while you stand still.
The above business reasons aside, Windows Phone needs momentum. As we move into March 2014, the last three major stories will be 'not at MWC', 'not at CES' and 'Nokia's Windows Phone performs below market expectations in Q4 2013.' That does not portray a vibrant or thriving ecosystem. Three major landmarks are all negative, and while that means there is the option of a miraculous recovery narrative for later in the year, that only works if the writers and commentators actually believe that is possible.
Android is, once again, going to dominate MWC this year, both at the high-end with Samsung's latest iterative Galaxy release and at the low end with a wide range of manufacturers looking to innovate on price, features, and technology at every price point... and the worst kept secret in the world from Nokia.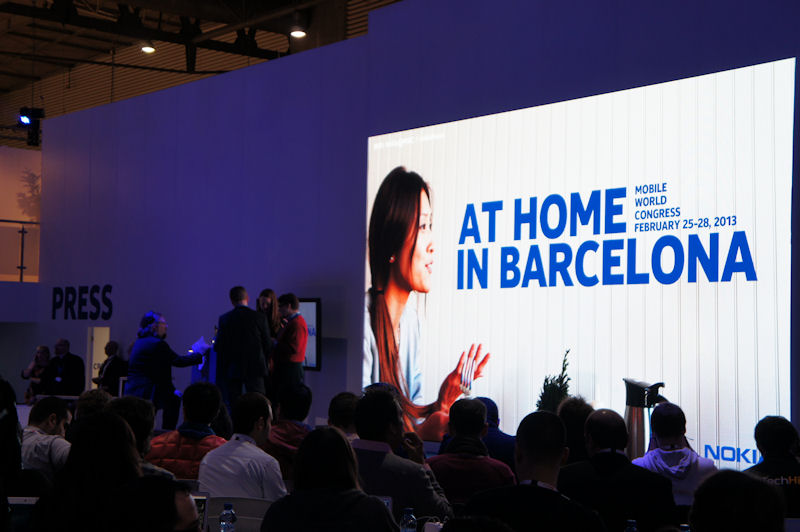 Microsoft has nothing new to counter these stories with. The Lumia 1020, technical marvel that it is, is still an 'old' device that was announced in July 2013. At the low end, the Lumia 525 could gain a wider release, but again it's a story that's four months old. I doubt Samsung will want to dilute any press around a Galaxy launch with a Windows Phone powered device, and with the best will in the world, an HTC Windows Phone handset, even if it were a remote possibility, is not the sort of platform strategy you want to base an MWC campaign around.
The truth is that Steve Ballmer's departure and the long search for a replacement CEO has robbed Windows Phone of the storyline and the forward progress it was building up in 2013. There was never enough time to regroup for MWC, let along CES. BUILD will be the next re-launch of Windows Phone, but the competition will be much further over the horizon at the end of MWC, and the job of keeping Windows Phone established at over 10% market share will be that much harder.

Editor's (Rafe's) note: The official line is that Microsoft is having a low key presence at MWC (i.e. no press conference, no "big" stand). Nokia does have a big stand in the main hall, is holding a developer event, and has scheduled a press conference, but the emphasis is expected to be on its Asha line of devices. While taking a media narrative led view of the mobile industry is a little blinkered, it does reflect the conversation echoes that are a big part of MWC. There's no doubt BUILD 2014 and the Windows Phone 8.1 launch will be a big deal for Microsoft, but, perhaps, the better question is how many will regard it as relevant in the wider mobile industry, or even be listening at all (despite the self-evident short-sightedness of doing so).