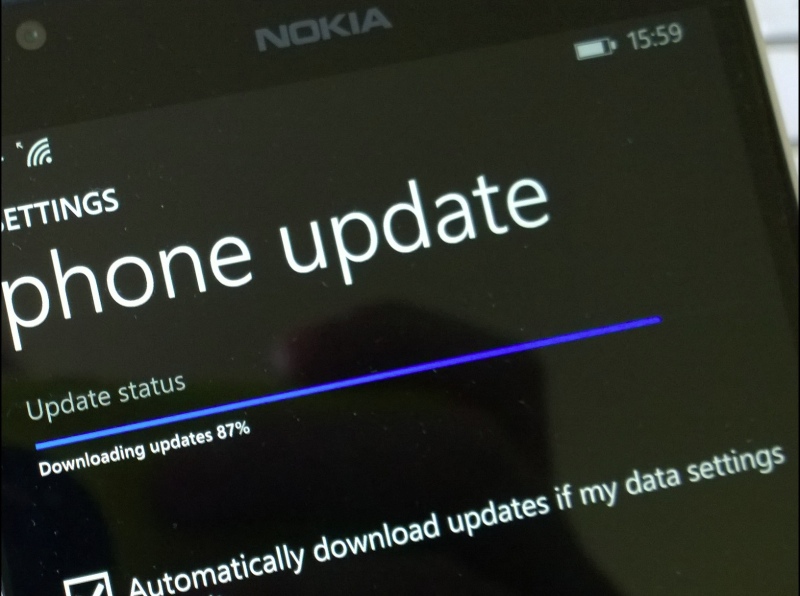 Actually getting on the Developer Preview track is the same procedure as for the original WP8.1 version - install the special application (see the link in our original story) and then 'check for updates' in Settings. And, thanks to the official Windows Phone blog, we now have a pretty good idea of what's currently in 'Windows Phone 8.1 Update 1'. Here's the Microsoft rundown, with my comments in italics [the original hyperlinks are left in, linking through to official Microsoft 'how to's...]
What's in Windows Phone 8.1 Update 1
Folders. Folders let you organize your Start screen the way you want. Just push one Tile on top of another one to create a folder and get going.
I get the idea, but this was borne out of iOS doing this out of necessity a few years ago because there was no Start/home screen - surely the Start screen should be just your most used applications and information sources? I daresay that folders might be useful for specific themed applications, but to me this feels distinctly optional.
Messaging. Combine multiple text messages into one, and then forward them to someone else.
And how often does anyone need to do that?
Selection. With improved selection, you can now delete multiple calls, messages, or contacts.
Fair enough, and this should have been in the OS for years - but not a huge feature addition in the grand scheme of things.
Apps Corner. Apps Corner lets you specify apps other people can use on a Windows Phone. Great for individuals and any-sized organizations who want to provide only the essential apps for others to use for work, school, or any other reason.
An extension of the Kids corner idea, and nice to have, but not exactly a 'must-have' for most people.
Store. The new Live Tile for Windows Phone Store helps you discover new apps and games. Just pin the Store to Start and you're ready to go.
Sorry, but adding suggestions to the Store tile doesn't excite me at all - 99.9% of my apps come from searches or AAWP recommendation.
Internet Explorer. Improvements to Internet Explorer 11 for Windows Phone give you a better browsing experience on your phone. Spend less time panning and zooming and more time enjoying some of your favorite websites.
The idea, I gather, is that Internet Explorer now pretends to be Safari on an iPhone some of the time, enabling web sites to more intelligently serve up content - but file this as a minor fix/kludge (depending on how you view the changes)...
Alarms. Now you can customize the snooze time for an alarm, and then enjoy a little more shuteye for the time you want.
A very minor fix that, again, should have been in the OS for years.
Accessory apps. Use accessory apps to get notifications from your phone on your smart watch, active phone cover, fitness tracker, or other kinds of accessories.
This, potentially, is huge, enabling interactions with the likes of the Pebble - but until the developers of accessories write the appropriate drivers and applications, file this under 'something for the future'.
Internet sharing. Now you can share your cellular data connection over Bluetooth, so you can get an Internet connection on more kinds of devices.
Do you know of any tablets or laptops which don't already work with Windows Phone's Internet sharing (over Wi-fi)? No, neither do I. So nice to have as a backup, but....
VPN. VPN now supports L2TP, which lets you connect to more VPN services. Whether you connect to a VPN for work or personal use, you can do it on your Windows Phone.
Handy for some enterprises, I suspect, but irrelevant for everyone else?
Narrator. Narrator now has touch typing and a way for you to turn off hints for controls and buttons if you don't want them read aloud. Some other improvements to Narrator help you unlock your phone a little more quickly, find and use the Back, Start, and Search buttons more easily, and tell you when your phone screen is on or off.
More accessibility features are always welcome, of course, only you know whether you'll need them, etc.
In addition, some have spotted that Cortana now works more or less fully when the phone is locked (though without giving away in-phone local information or matches, plus there's a new setting, USB Mode, with a prompt at connection time as to whether to allow data access through the port (a security measure), and Office gets the ability to open password protected documents (wait, what? Could it really not do this before?!)
All nice to have, of course, with the caveat that Cortana only works on 8.1 Update 1 in supported countries in the first place!
_______________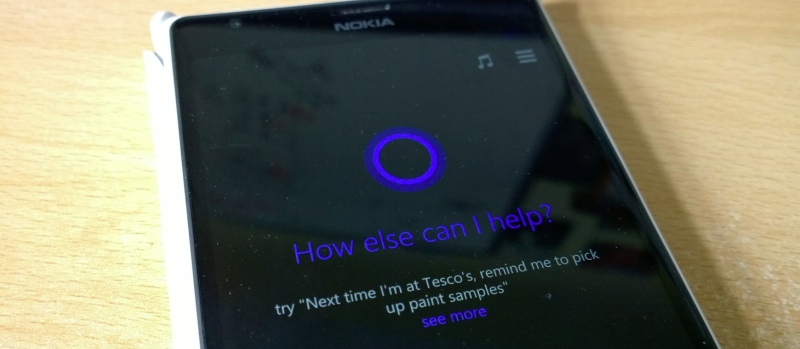 To enroll in the Developer Preview programme or not?
Cortana itself is perhaps the big, overriding reason why someone might want to be on 8.1 Update 1 as soon as possible - if living in the UK or China, at least. Only you know whether voice interrogation of your phone and content is a 'must' for you, though.
Don't get me wrong, of the rest of the changes for Update 1, they're a very solid set of features and improvements and I look forward to having them all under my belt when Lumia Denim (or whatever it ends up being called for Nokia/Microsoft-branded handsets) arrives officially. But this time round, I don't want to sacrifice stability or battery life just for the privilege of playing with new bits and pieces on my primary smartphone. It's a marginal call, but given the list above, I'm leaning towards playing safe this time. *
Windows Phone 8.1 was a truly huge update - and would have been WP 9.0 if the version numbers hadn't been constrained by the desktop version. 'Update 1' is roughly what it says it is - an update - maybe 8.2 if you want to think in terms of point numbers?
Comments? At least you know what's in the next version, anyway! Do you plan to move to the Developer Preview for Update 1 or are you going to stay on 'stock' 8.1/Cyan for extra stability?
* Of course, we have a few spare devices lying around, so I'll be able to play (see the photo above) and report back in parallel with my main device use. Will I change my mind at some point? You'll be the first to know!