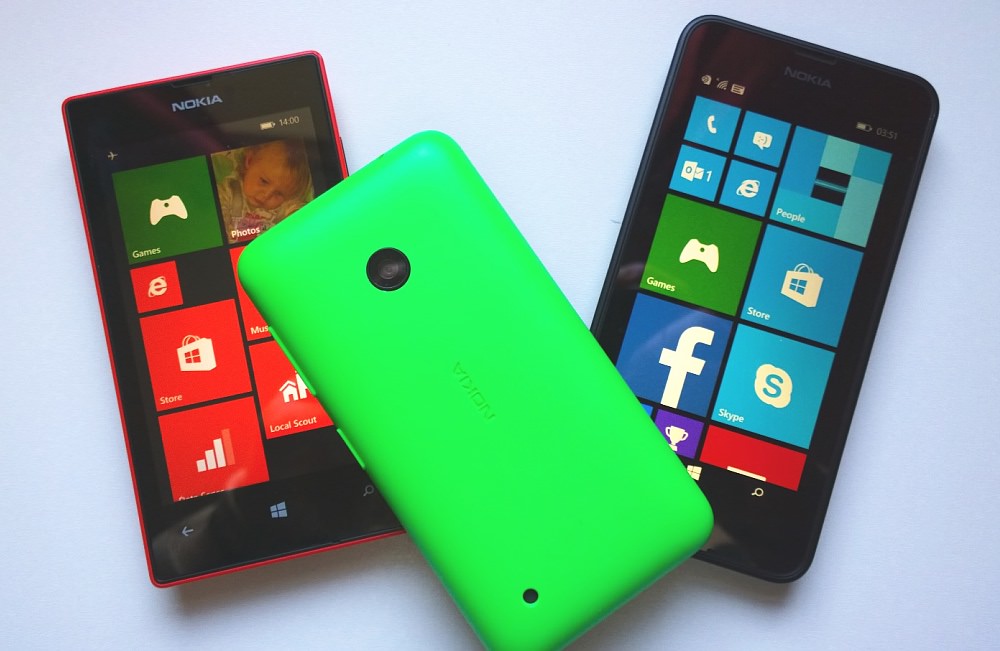 In addition to a clutch of Lumias, I wanted to also represent the clutch of new budget Windows Phone 8.1 devices, all based on the same Qualcomm reference design, that have launched around the world. As it turns out, Rafe has tried a few of these and he felt the bizarrely named Yezz Billy to be the best of the bunch, so that's the one that makes the cut here. Though if a different 'sister' devices is available in your country (i.e. from someone other than Microsoft) then it'll be in much the same boat in terms of the comparison below.
The Lumia 535 had to be included here, if only because it personifies the 'budget champion' idea - even though it's not actually on sale yet! See the comments below, anyway.
As before, my approach here - and at this point I have to apologise to anyone viewing this feature ON a Windows Phone - is unashamedly table-based, something which is handled very poorly in the combination of AAWP's dynamic content resizing and Internet Explorer on a phone. Instead, anyone doing such a thing should switch over to a laptop, tablet or even a large screened Android phone, in order to see the whole table. Sorry about that, but hopefully the result is worth it. If you really must view the table on your Windows Phone right now, tap here!
In a tweak of my usual comparisons in tabular form. I've marked devices in each aspect with 'red' for especially poor and 'green' for especially good, to get a visual sense for how they're doing. And no arguments on my ratings, please - they're unashamedly subjective!
NB. The Lumia 625 and 1320 were also initially considered but it turns out that both devices are now hard to find on pay-as-you-go in the UK, though available here and there SIM-free if you hunt hard enough. Still, you can't really recommend them to the mass market in a 'budget' feature if not readily available....
Devices:
Lumia 520
Lumia 630/635
Lumia 530
Lumia 735
Yezz Billy 4.7
Lumia 535
Announced
February 2013
April 2014
July 2014
September 2014
May 2014
November 2014 (not on sale yet)
Current cheapest price found, Pay-as-you-go in the UK
£49 (though getting rarer now)
£79
£49
£149
$199? (£140?)
n/a (expected £80)
Screen size, tech
4" LCD, 480p RGB
4.5" LCD, 480p RGB, ClearBlack Display 'Lite'
4" LCD, 480p RGB
4.7" AMOLED, 720p pentile, ClearBlack Display
4.7" LCD, 720p RGB
5" LCD, 540p RGB
Glance screen
No
No
No
No (oddly, since this would be perfect for AMOLED!)
No
No
Materials
All plastic, fairly smooth
All plastic, nice matt effect
All plastic, moderate matt effect
All plastic, beautiful finish and styling
All plastic, decent styling and nice matt finish
All plastic, looks matt too
Processor, speed, RAM
Snapdragon S4, 1.0GHz, 512MB RAM
Snapdragon 400, 1.2GHz, 512MB RAM
Snapdragon 200, 1.2GHz, 512MB RAM
Snapdragon 400, 1.2GHz, 1GB RAM
Snapdragon 200, 1.2GHz, 1GB RAM, occasionally laggy due to processor/screen mismatch

Snapdragon 200, 1.2GHz, 1GB RAM

Storage
8GB, plus microSD
8GB plus microSD
4GB plus microSD
8GB plus microSD
8GB plus microSD

8GB plus microSD
Stills camera
5MP, no flash
5MP, no flash

5MP, no flash
6.7MP, LED flash, plus decent secondary, front facing camera
8MP, LED flash, plus 2MP front facing camera
5MP, LED flash,

plus decent secondary, front facing camera

Video camera
720p
720p
480p
1080p, stereo recording
480p
480p
Charging options (any Qi?)
microUSB
microUSB
microUSB
microUSB plus Qi
microUSB
microUSB
Battery capacity, life
1430 mAh, removeable
1830 mAh, removeable
1430 mAh, removeable
2200 mAh, removeable
1780 mAh, replaceable
1905mAh, replaceable
Speaker
Back, moderate volume
Back, quite loud
Back, moderate volume
Back, quite loud
Not known!
Not known!
Advanced comms (depending on variant)
Up to quad band 3G
Up to hexaband 4G (on the 635)
Up to quad band 3G

Up to tri-band 4G, NFC
Up to quad band 3G
Up to dual band 3G
As a rough metric - and I mean very rough(!) - counting green as +1 and red as -1 gives us a significant win for the Lumia 735 (here's our review), at +6, which is possibly not at all surprising, since the 735 is right at the top end of my stated £150 limit - the 735 is a really well made and well thought out mid-ranger, with the crazy omission of Glance screen the only blemish in my eyes.
Of the rest, the Lumia 630/635 (here's our review) is the only one (currently available) that even comes out with a positive score (+1) and is the pick of the true 'how low can you go' Windows Phones by quite a way. It's true that you might have to shop around a bit - in my research, I saw the 630 and 635 listed at prices from £79 up to £149 - so quite a range. Shop around, but if you can get close to the target price here then the 630/635 are quite a bargain. The difference between the two devices boils down to the presence or absence of dual SIM slots (630) and 4G (635), by the way.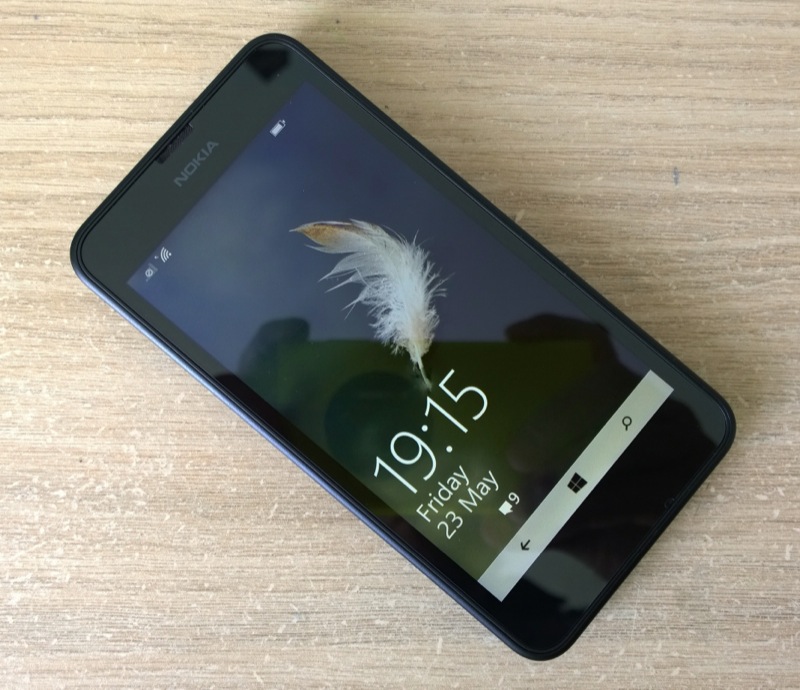 The new OEM devices like the Yezz Billy promise much, but early reports are that they often cut corners in terms of components, as you might expect from small players in the industry. For example, the Billy 4.7 is said to be underpowered - the combination of a lowly Snapdragon 200 and a full 720p screen is just bizarre.... (Note that the Lumia 535 above juggles in a qHD screen instead, presumably for the exact reason that Microsoft determined that the chipset couldn't drive 720p properly.)
As mentioned in our review, the new Lumia 530 is, quite simply a bunch of compromises too far. Trying to live with this device day to day will be an exercise in frustration, except for the most undemanding users.
The Lumia 535, under the full-on Microsoft banner, of course, is perhaps the one to watch, when it arrives - sometime in December, in theory, with a +2 score above and a price which will start on pay-as-you-go at less then £100 and come down to near the £60 mark in time, yet with a full 5" screen, surprisingly good cameras and good enough performance.
Recommendations
In the meantime though, if your wallet is feeling bare then it's worth looking slightly above the very cheapest device and plumping for a 630 on a good pay-as-you-go deal. But if you can possibly stretch to it, at the top end of my price range, the Lumia 735 is an almost perfect package - spend the extra and I guarantee you won't regret it.