For starters, the programme is only available officially for the Lumia 630, 635, 636, 638, 730, and 830. Circulating online are ways to 'hack' it onto higher end devices against Microsoft's advice, but OS partioning issues will probably come back to bite when it comes time to update again so I wouldn't recommend pursuing this course. The Technical Preview is supposed to be updated at least once a month, and I'd suggest that the device pool will be larger in the March update.
In case you're still tempted, from my initial story, here's what to do:
Join the Windows Insider Program
Download the Windows Insider app on the sacrificial device and accept the conditions - select 'Insider Fast' if you want more frequent, but less stable, updates
Clear some space on the phone's internal disk (it's not clear yet just how much is needed - watch this space. I'm guessing at least 3GB free)
Go to 'Settings/phone update' and 'check for updates'
Microsoft has been absolutely clear from the outstart that this Technical Preview will probably not be mission ready enough for use day to day - I even criticised the company for releasing it this early. Here's what's in this first '9941.12498' release and what's missing:
Positive (included in '9941')
Negative (e.g. not implemented yet)

Universal Photos experience, integrating your OneDrive photo archive
Internet Explorer uses the new rendering engine from 'Project Spartan'
Start screen background image
Expandable Quick Actions in Action Center
Toast notifications have some interactivity now
Rceently installed apps section at the top of the application list
'Thinkpad'-style joystick near bottom left of virtual keyboard
Voice dictation works in all text fields

Photos is missing any 'Albums'
There are accessibility features (e.g. Narrator)
The new Touch version of the full Office suite is not available yet
Messaging is missing Dual-SIM support, search, message drafts, sharing voice notes and ringtones, Bi-Di language support, international assisted dialing, spam filter, viewing all group recipients, reminders and quiet hours through Cortana, multiple attachments, and GSM support
Messaging is also missing the promised IP support (e.g. Skype, Whatsapp)
Phone is missing Dual-SIM support and spam filtering
Cortana is only working in the USA
Rooms is unavailable (though it's being phased out anyway, note)
Not all parts of every application are available in multiple languages
Bluetooth support is only partial
Hiding of the on-screen Windows controls (on appropriate devices)
Shrinking/moving of the on-screen virtual keyboard
The new Outlook email application is not available yet
No sign of the new Spartan browser or its collaborative/social features
Inconsistent UI - in parts Metro, in parts Android-style, in parts pure desktop
Inconsistent icons for the same functions (phone/PC conflicts, mainly)
Various lags and display glitches
Forgive the rough and ready metric, but the lists above are roughly equal in size and I'd argue that Windows 10 is only half 'done' on phones (again backing up my earlier editorial). On the desktop (I'm using it to write this editorial), Windows 10 is almost 'there', I'd say about 95%, being about four months ahead of the phone version, but unless you're very forgiving you're going to hit both major and small issues with the Technical Preview for phones right now.
Of the list above, the absence of a working Cortana outside the USA is the biggest showstopper, having got used to it on every other Windows Phone in recent times. Plus the sheer variation in user interface styles as you veer from application to OS to settings dialog to configuration pane.... Slick and consistent, this ain't....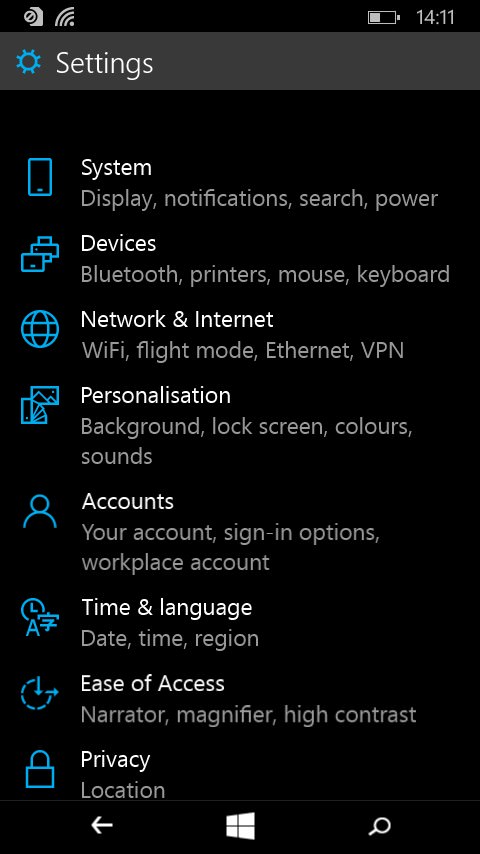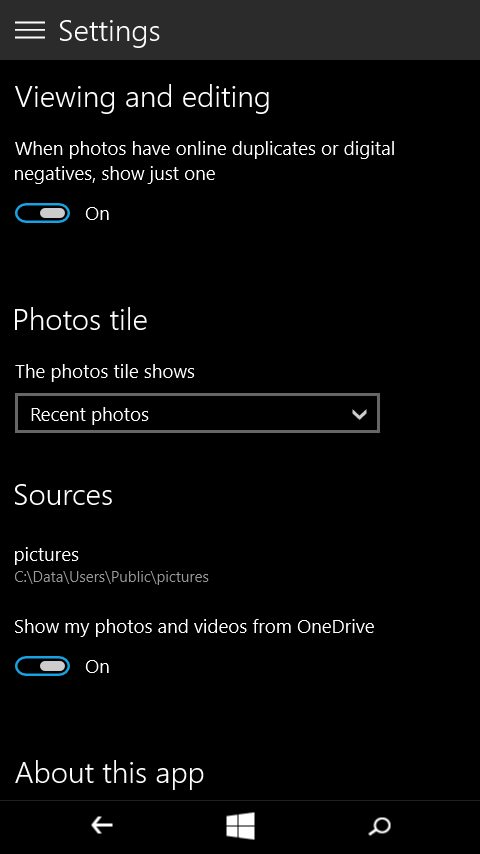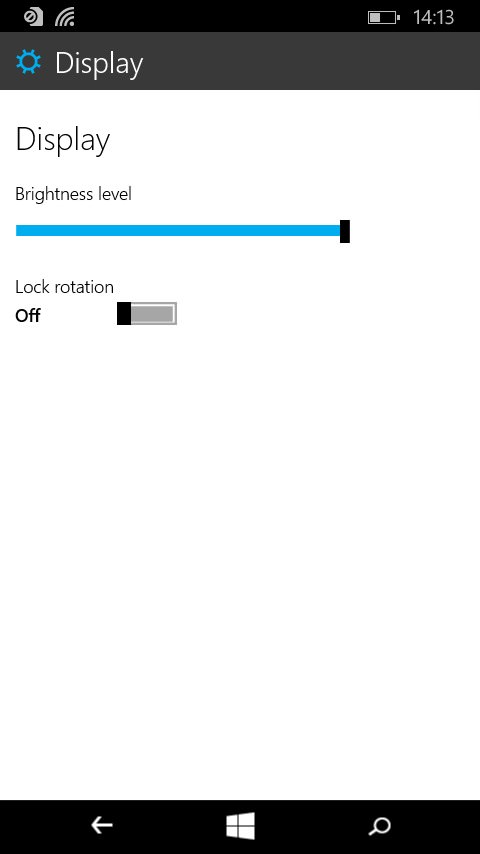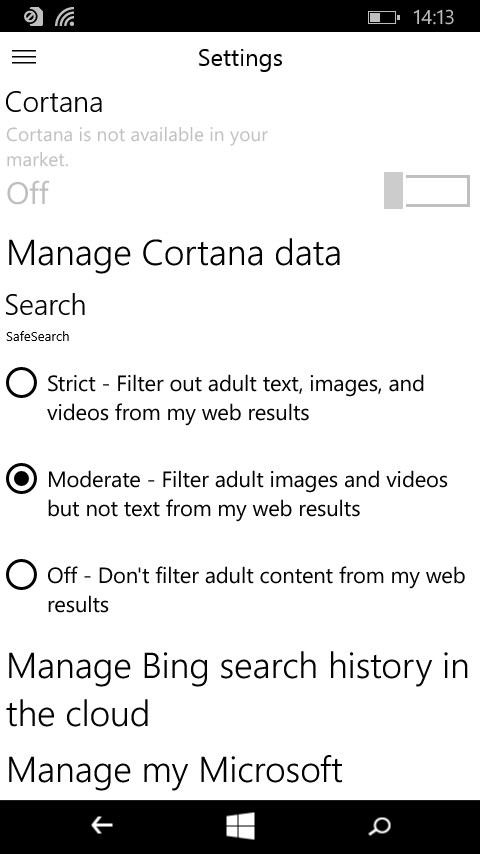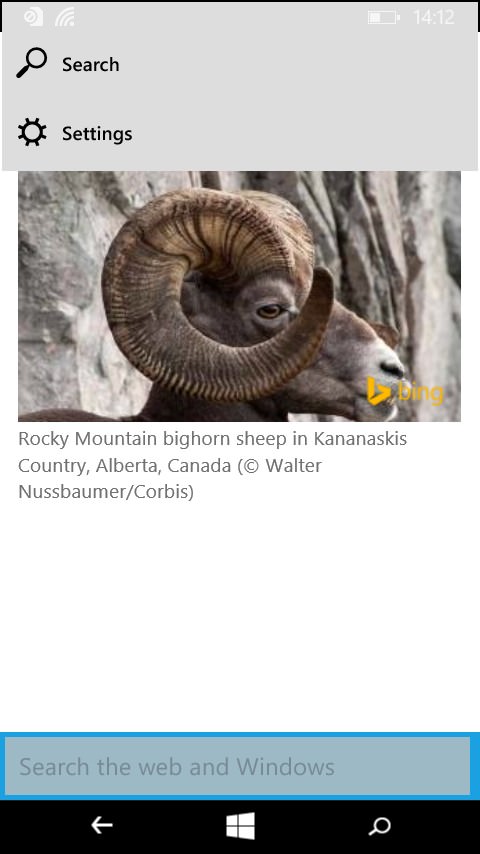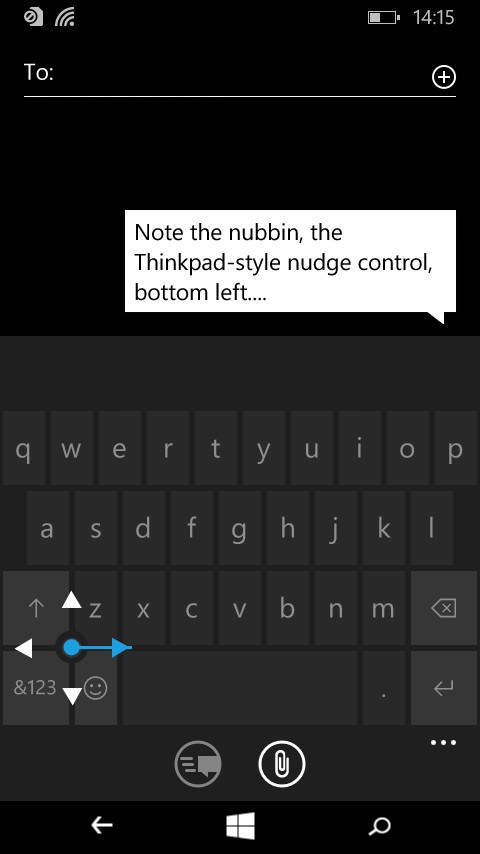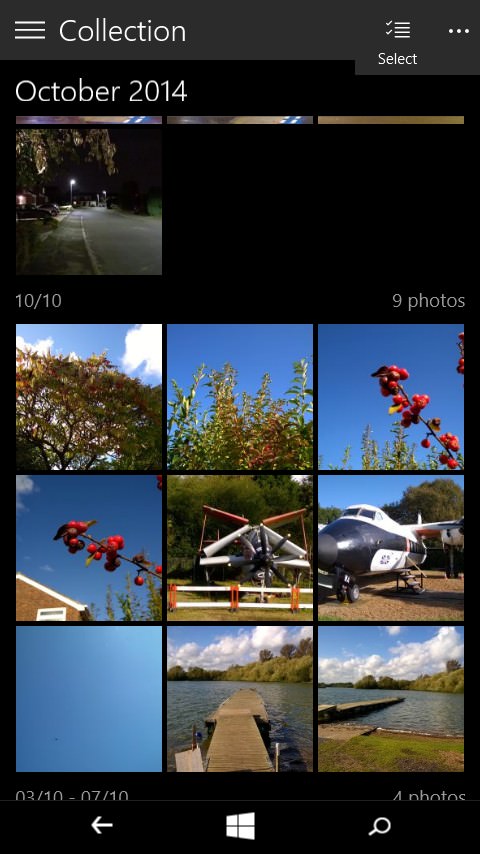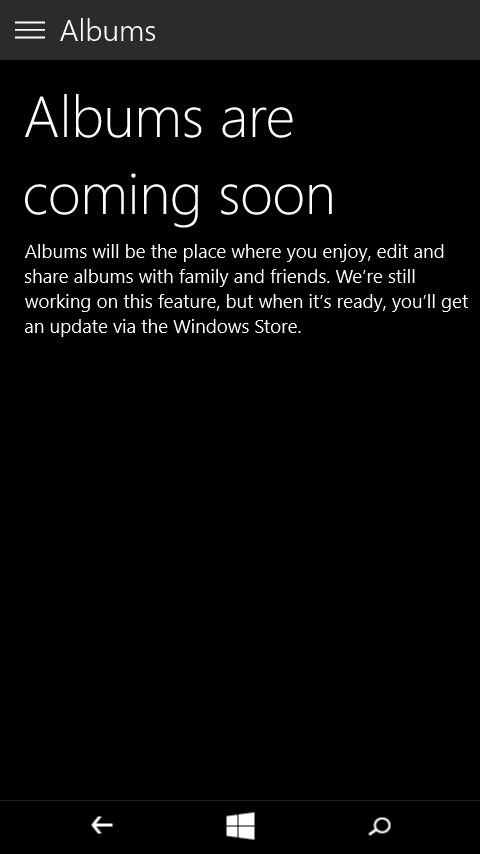 Note that I'm not being critical of the state of Windows 10 on phones - I know it's early days. But I did at least want to document what's currently in and what's currently out, so that you can make an informed decision about whether to sacrifice one of your own devices.
We're expecting the next major build for phones in the second week of March and hopefully at least four or five of the right hand column above can be ticked off then. Watch this space - I'll keep on playing with the TP on our Lumia 630 and report back if needed.
PS. We'll be discussing the state of the Technical Preview on the AAWP Insight podcast tomorrow, too.