You see, the ability to upgrade these older flagships at all to Windows 10 Mobile is via the Insiders Programme - all the *20 series of devices were deemed to offer too poor a user experience and were excluded from the official Windows 10 Mobile upgrade programme by Microsoft. But the provisioning for these phones to access the current 'Threshold' preview builds (effectively the 'beta') has been in place for a year now and as I write this is still there. Microsoft simply never took it away after the decision not to upgrade these phones officially - I suspect they left it in place because they knew there would be an outcry if there was NO mechanism to get the newer OS on what were their most popular phones of 2014.
However, all good things come to an end - or at least you can carry on enjoying quite a lot of the good things but only if you make sure your Lumia 920, 925 or (yes, perhaps) 1020 is upgraded now. Here's what Microsoft says officially, when asked about older devices on Windows 10 Mobile:
If you already have the Windows 10 Mobile Insider Preview build on your device, you may keep using your device in an unsupported state. We will not be offering build updates beyond the Current Branch build 10586. At some point in the future these devices will also stop receiving updates to the Windows 10 Mobile Insider Preview build.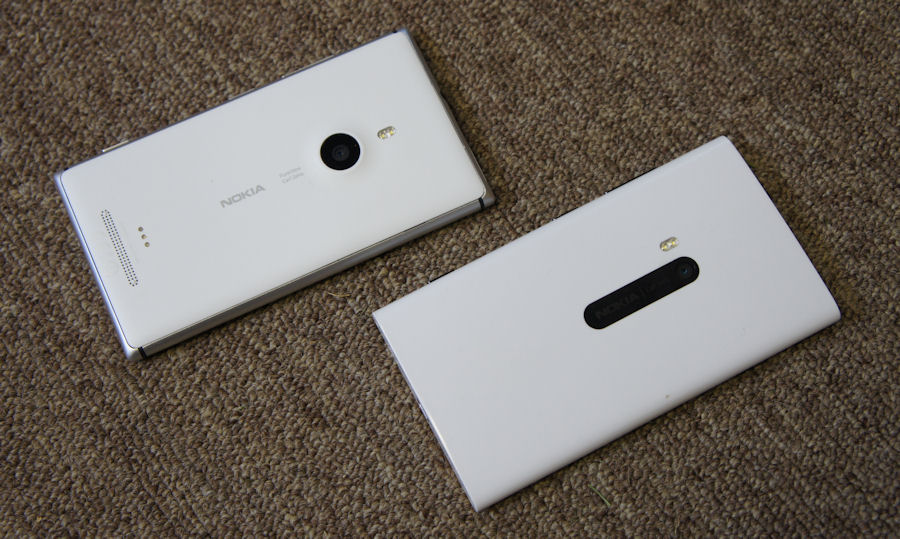 So let's break this down. First of all, the 920, 925 and 1020 all have provisioning entries for Windows 10 Mobile 10586.xxx (i.e. Threshold) on Microsoft's update servers. That's the branch of the OS which was being considered and tested by everyone over the last 14 months. There's no equivalent provisioning for the 14xxx branch (i.e. Redstone) for these phones, so don't even try.
The current Insiders Programme arrangement is that the 'Fast' and 'Slow' rings are both now for Redstone and the 'Release Preview' ring is for the latest beta/test version of Threshold, i.e. new features and fixes that are about to get rolled out to production W10 devices like the Lumia 950 and to officially upgraded older production devices like the Lumia 930 and 830.
As Microsoft says, 'at some point in the future' things will change, and my guess is that things will change before July 29th, the date at which Microsoft hopes to roll out the Windows 10 'Anniversary Update' (i.e. exactly a year after the initial availability for PCs). And, for Redstone, there's pretty much version parity between PC and Mobile builds, so both may be rolled out in the same week, at least.
At which point all bets are off in terms of the Insider Programme rings, one of which is the lifeline here for our older devices. As soon as public Insider testing starts on 'Redstone 2' (scheduled for Spring 2017), which could happen as soon as August 2016, then the Fast and Slow rings will become test channels for this and the Release Preview ring will change to become test builds for the (then) production version of Windows 10 Mobile, i.e. Redstone, the 14xxx branch.
Leaving anyone with an older Windows Phone, upgraded through the Threshold Release Preview provisioning, high and dry to an extent. In terms of:
not being able to upgrade to Windows 10 Mobile anymore if for any reason a user has tarried too long on Windows Phone 8.1
not receiving any more OS updates beyond the switch of the Release Preview ring to Redstone
Neither of these are disastrous, of course. Firstly, if someone hasn't upgraded their older smartphone to Windows 10 Mobile by the end of July then the chances are they weren't very keen to try it in the first place. And secondly, although there won't be any more OS updates after about July, Windows 10 Mobile is still a couple of years more recent and more secure than the last Windows Phone 8.1 update, so you're still better off. Plus application updates (including most of the core Windows applications) will continue forever, via the Store, so you'll still keep up with almost all of the new functionality that people with newer phones are enjoying.*
* of course, there may be major application rewrites and new titles that require Redstone APIs, so you won't get everything!
___________
It's important to emphasise that the converse of this article is very different. Although time is running out for these older phones if you want them on Windows 10 Mobile, you can AT ANY POINT IN TIME in the future, revert them back to their last official OS version/state, i.e. Windows Phone 8.1 (and Lumia Denim), via the Windows Device Recovery Tool. There are more details on the use of this here. Microsoft has vowed to keep these last supported OS images online for the foreseeable future. In part to help out people who do try Windows 10 Mobile but then really don't like it!
Note that going back to Windows Phone 8.1, unlike the jump to Windows 10 Mobile, will wipe your phone, so you'll have to resync data and rebuild your phone app by app (I wouldn't recommend restoring a Windows 10 backup to 8.1), whereas the jump from 8.1 to 10 is now pretty reliable and can be done without disturbing data, media, apps and settings on the whole - I know, because I did just this on one of my main 8.1 phones yesterday!