As I've covered before, the Lumia 930/Icon and 1520 aren't on the official list to receive Redstone 2, the Creators Update (CU), despite their 2GB RAM and Snapdragon 8xx series processors. Mainly because of their age and because Microsoft isn't therefore testing its new kernel builds against the chipsets. But they should work just fine, for now at least.
And both phones are worth working on here, both with better build quality and design than the Lumia 950/XL, and arguably up with the Elite x3. Yet there's a stumbling block, in that Microsoft isn't going to 'light up' any of the Insider rings for Lumia 930 and 1520 phones currently running the last officially supported version of Windows, the Anniversary Update (AU, Redstone, build 14393.x etc., keep up at the back!)
However, there's a little Insider dance that can, and should be applied, to get Redstone 2, genuinely faster and smoother, onto the older hardware.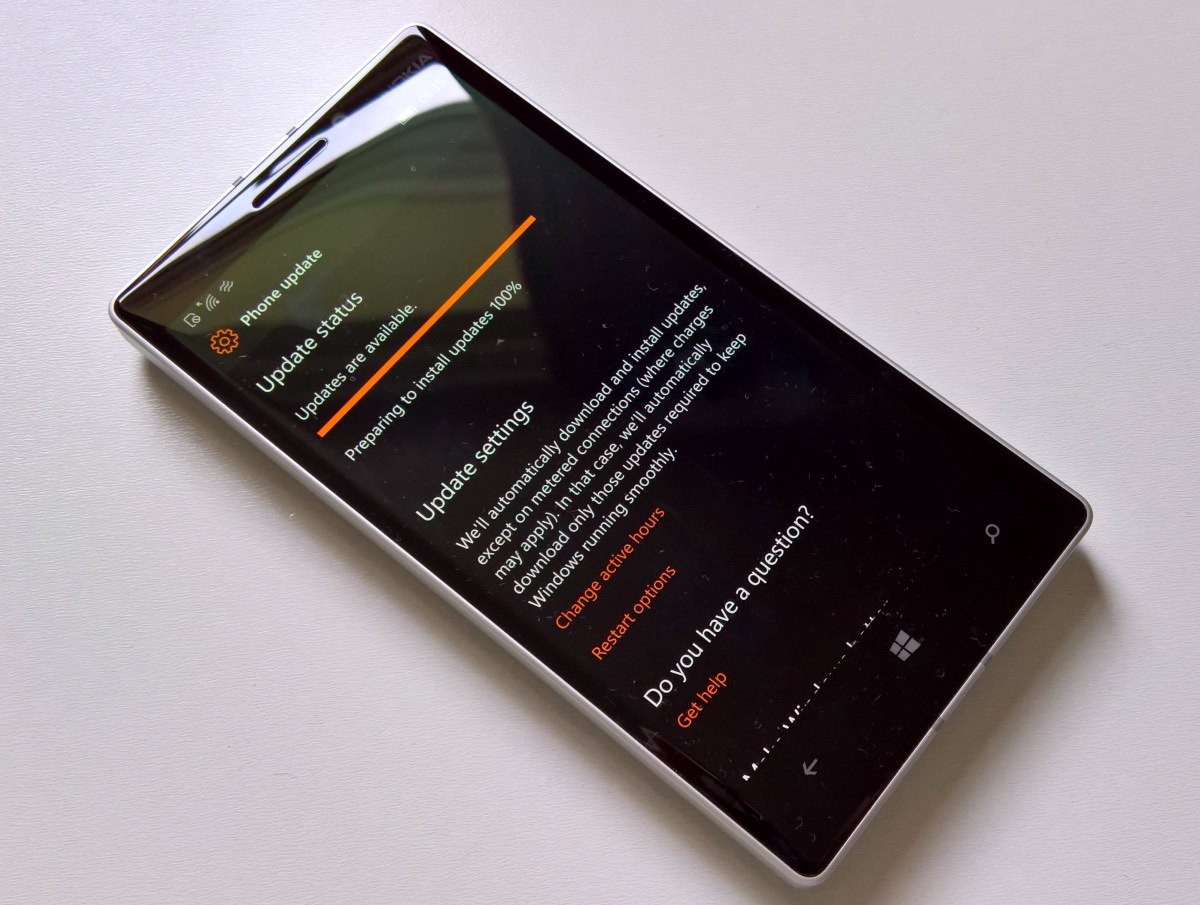 Microsoft said recently:
If you are a Windows Insider on an unsupported device, you can stay on the Windows 10 Creators Update and receive Cumulative Updates via the Release Preview ring. However, you do so at your own risk as it's unsupported. If you are on one of these unsupported devices and in the Fast or Slow ring, you will need to switch to the Release Preview ring via Settings > Update & security > Windows Insider Program.

Note the phrasing - 'you can stay on the Windows 10 Creators Update'. Given that the vast majority of such unsupported phones will be on Redstone/AU then the paragraph doesn't apply to these at all.
Microsoft's recommendations for the Lumia 930 and 1520 is that they stay on AU. But they'd be wrong, in my opinion - the speed of CU alone makes it worth bothering with. Plus, in time, there may well be UWP apps written to the CU APIs, i.e. they'll require CU as a baseline - this isn't that likely, but it's possible.
That Microsoft quote is there for all those enthusiasts who installed the CU/Redstone 2 on their Lumia 930s and 1520s over the last six months and would otherwise be 'stuck', unable to get further bug fixes and security updates and with no recourse but to use the Windows Device Recovery Tool (WDRT) to go back to AU (via, and you won't believe this, but it's 8.1, then W10M Threshold, then the final AU!)
So the quote is saying that any unsupported phones that are already on the 15063 builds (via previous Fast and Slow ring Insiders releases) can gracefully drop back to the Release Preview (RP) ring and thereby stay on the CU and receive regular fixes and updates, just as a (say) production Lumia 950 would.
In fact, Microsoft then clarified all this yesterday in a Feedback Hub entry:
Yesterday, we released the Windows 10 Creators Update for Mobile (Build 15063.251) to supported devices in the Release Preview ring coming from the Windows 10 Anniversary Update (Build 14393). Today we are enabling the update path from Build 15063.x to Build 15063.251 in the Release Preview ring. That means if you have a device that is on Build 15063.2 and recently moved to the Release Preview ring as mentioned in our guidance here – your device should pick up 15063.251 and future Cumulative Updates for the Windows 10 Creators Update for Mobile released to the Release Preview ring going forward.
At which point you raise your hand and say "So how do I get my Lumia 930 on the CU in the first place - now, in April 2017?" Good question, and it's here that the little dance begins.
[I'm assuming that your Lumia 930 or 1520 is already on Windows 10 Mobile, of course. If it's not then see my guide here.]
1. Jump to the 'Slow' Insiders ring
Head into Settings > Update & security > Windows Insider Program and choose 'Slow'.
You're fairly safe - for a few months - doing this, since it'll be June or July before the 'Slow' ring jumps to 'Redstone 3' or 'RS2+' or whatever Microsoft is calling it by then. The 'Slow' ring should get you up to the CU and build 15063.2, only a few notches down from what Microsoft is pushing to the current Release Preview ring (and thereafter to production officially-supported phones).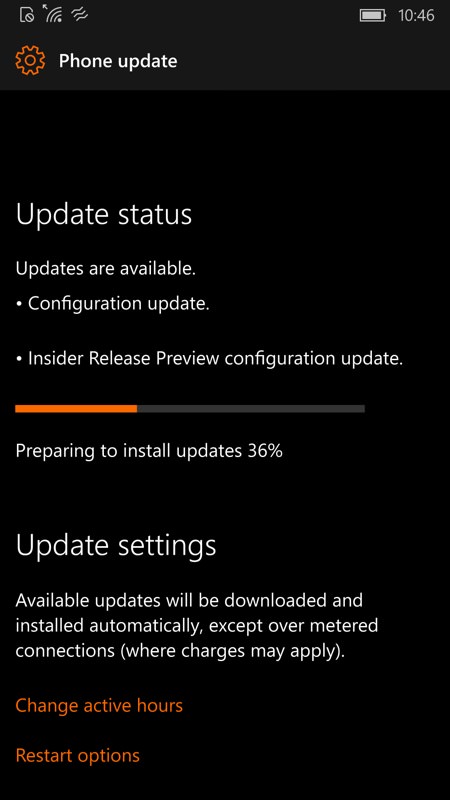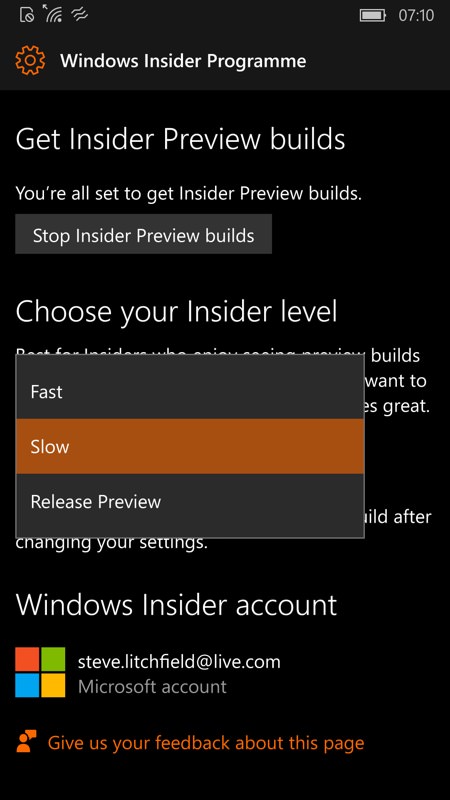 This will take about half an hour - with spinning cogs, 'migrating', and the usual steps.
You'll also (probably) get an interim 'April 2017 Update for ARM-based Phone Devices' (build 15063.138, confusingly!) - so do check for this and allow installation before proceeding to step 2. Patience!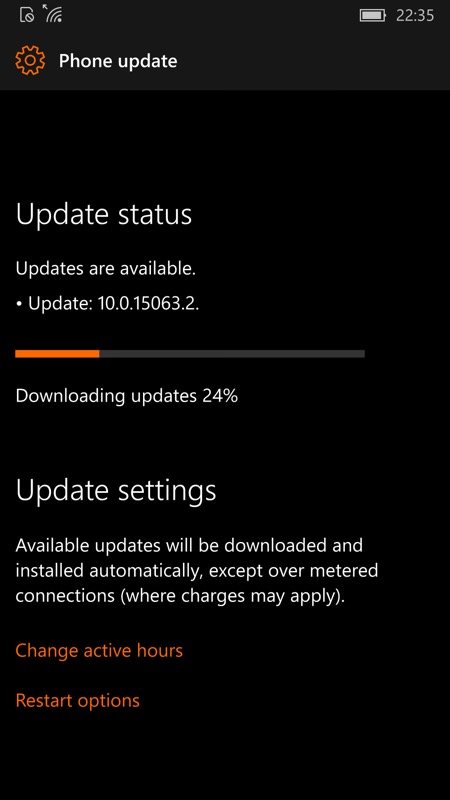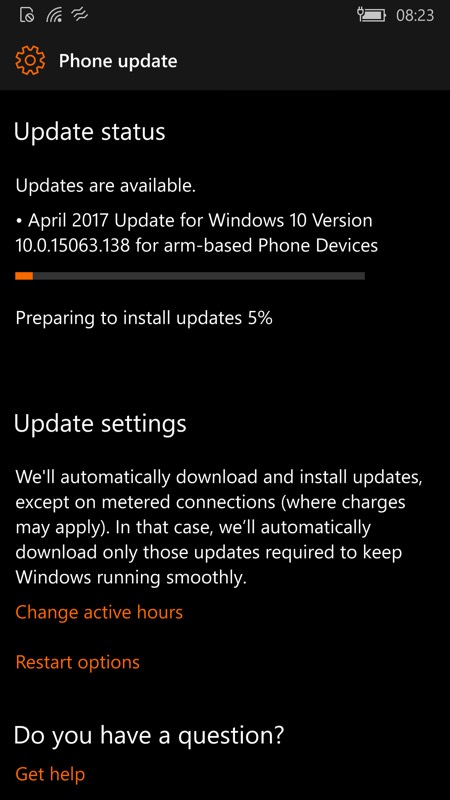 2. Jump 'back' to the 'Release Preview' Insiders ring
Yes, this seems counter-intuitive, but it's just the way things have worked out - the RP ring has a slightly higher build number than the 'Slow' ring, thanks to a few last minute bug fixes. Moreover, the 'Slow' ring will get hijacked by a new, probably genuinely incompatible* branch of Windows 10 soon enough, so it's the RP ring that you want devices like the Lumia 930 and 1520 on.
Head into Settings > Update & security > Windows Insider Program and choose 'Release Preview'. This should net you build 15063.251 and you're then officially on the CU and also bang up to date.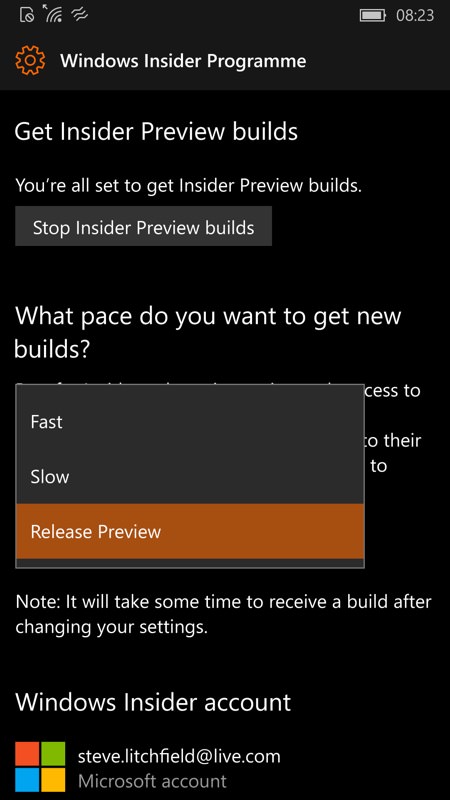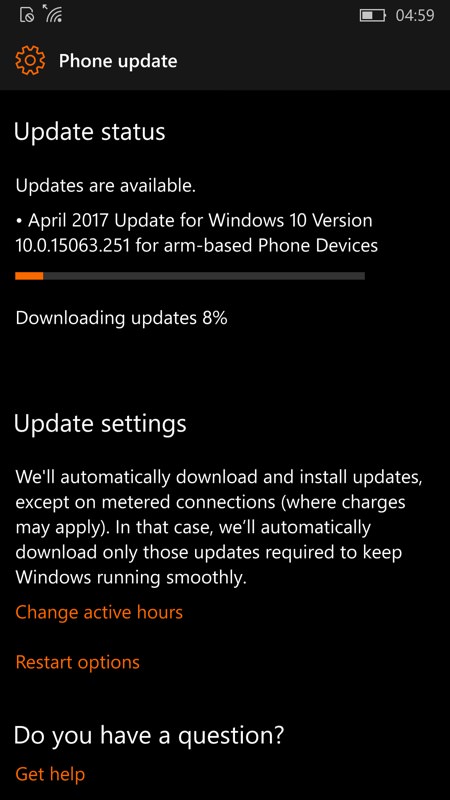 * This is guesswork, of course, since we don't know exactly what will come next officially for Windows 10 Mobile. My guess is that RS2+/RS3 builds will work on the older hardware, but - let's face it - you can only push your luck so far. That the Creators Update works fine on the (3+ years old) Lumia 930 and 1520 is enough, surely? At some point, kernel or device drivers will drop support for the older Snapdragon 800 chipset and then things will break - dramatically.
3. Refresh your phone
See here for my step by step suggestions on how to 'refresh' your Windows 10 Mobile smartphone (essentially resetting and restoring) - this isn't essential, but I've heard so many stories of people experiencing weird glitches (not least in Camera) and the best way to get a clean install is to go right through the refresh procedure, getting your data and apps synced back afterwards and hopefully without too much downtime. You'll thank me in the long run.
____________________
What about devices other than the Lumia 930/Icon and Lumia 1520? Although, in principle, there's no reason why the likes of the Lumia 830 and 735 couldn't also be treated to the same update, there's also a school of thought which says that the more advanced an OS, the more RAM it will inevitably need. And the 830/735 (and many other older phones) are stuck with 1GB RAM, meaning that the Windows 10 Mobile experience is already compromised. Some people even suggest keeping these phones on Windows Phone 8.1, where they're much snappier. Data points welcome, mind you - if you have a spare 735 or 830 then feel free to experiment and report back!