Nico writes:
The first version available of Windows 10 Mobile (WP10 for short), the so-called 'Threshold', is branch '1511', OS build '10586.107' and dates back to 2015. It is the very entry-level point for WP10, and I wonder how this old OS fits on equally older non-W10M-approved Windows Phone 8.1 devices: the 2012-2013 vintage Lumias, powered by the Snapdragon S4 chipset.
The idea came to me while admiring in my drawer my much beloved old Lumias with dual-core chipsets with 512MB RAM. The so-called SCP (Small, Cheap, Plastic) smartphones from high-end devices' point of view.
I know that Lumia 520, 620, 720 and 625 specifications are a no-go for WP10. They are all dual-cores with little RAM and small battery capacity. They are officially not eligible for the Windows 10 Mobile upgrade.
Their WP8.1 interface is still smooth and fast, but I have, more and more, the feeling that something is missing, the sensation that those big tiles, with large, black idle spaces between them, are somehow obsolete. Plus the WP8.1 Store is long dead. Users are not able to download any new apps to the phone. The same goes for reinstallation: if you remove an app from the phone, it will not be possible to re-install it from Store, as Steve warned on his article: "(Ye Olde) Windows Phone 8.1 Store to close on 19 Dec 2019".
So the idea crossed my mind to give these old non-eligible devices just the refreshing update of WP10 Threshold. And see how they fared.
Lumia 520, 620, 720 are Dual-core 2x1 Ghz Krait, Qualcomm Snapdragon S4, chipset MSM8227, with 512 MB RAM.

Lumia 625 is still a Dual-core, but with better CPU, being a 2x 1.2 GHz Krait with a Qualcomm MSM8930 Snapdragon 400, always with 512 MB RAM and the same GPU (Adreno 305).

Lumia 720 and 625 have better battery capacity (2000 mAh), while Lumia 620 has the smallest battery (1300 mAh, BL-4J), followed by the Lumia 520 (1430 mAh, BL-5J). Only the Lumia 620 has Glance screen.
You cannot ask the impossible from such devices, which are designed for a much lighter OS. Yet Nokia built miracle devices at that time, and thanks to some hacks and good guides provided by the WP10 Telegram group, you can update them to WP10 Threshold. Yes, only up to the first version of WP10, but nevertheless a really refreshing update for those old CPUs.
I believe that WP10 Threshold is the only 'modern' option for these old devices, without going up to AU (Anniversary Update), branch 1607. In fact, in his article from 2016, Steve already pointed out that "if you've upgraded any of these phones to W10M 'Threshold' … then that's as far as these phones can go. So you're stranded, albeit stranded on a much more recent OS and set of UWP apps than if the phones had been left on 'ye olde' Windows Phone 8.1. So it's still a net win, arguably, even if not all the UWP apps being produced are compatible".
Steve noted this performance issue for other Lumias with the S4 chipset as well, like Lumias 920, 925, and 1020, and warned that "the resources needed by W10M are just too much for the 1020's older dual core S4 processor. And ditto for many other classics, not least the 920 and 925" (1020 and '10': the final verdict - stay away! 8.1 is the limit...')
By comparing a Lumia 1020 on WP10 Threshold with the same device running WP8.1, Steve noticed a 63% drop in speed. Steve's conclusion was clear: "For anyone on a S4-based phone, unless there's a compelling reason for someone to want Windows 10 Mobile on their older Windows Phone hardware…, it might indeed be better to stay on the older OS."
But in 2020 there are many compelling reasons to upgrade such old S4 phones, the first reason being the shutdown of the Store for WP8.1. So I went along with my upgrade, and here are the results I got.
Here's how my Lumia 625 looked under WP8.1: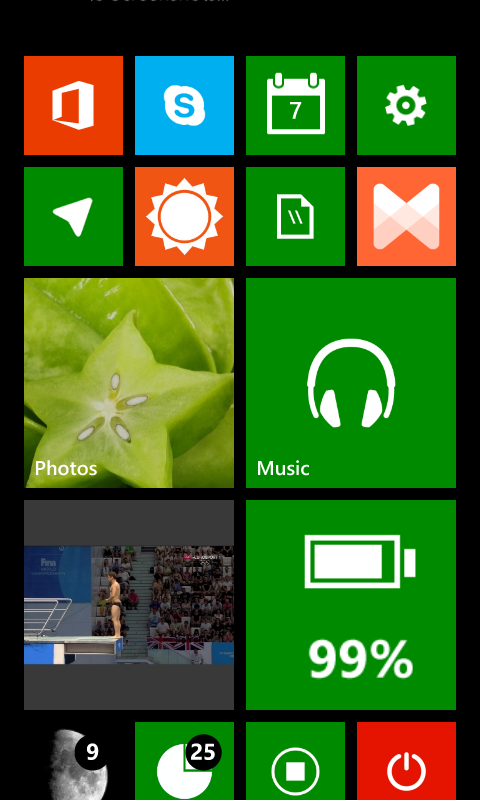 And here's how it looks on WP10 Threshold: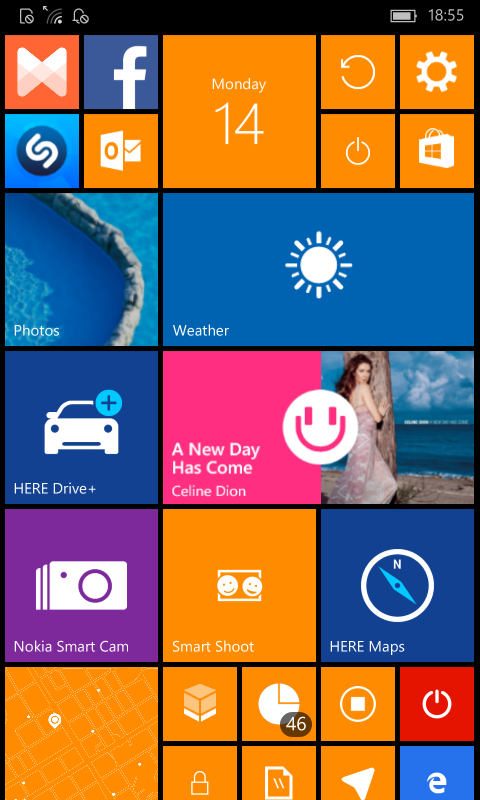 The performance of Threshold is slow indeed, so you will need to be patient. Nothing comes without compromises in life!
The two graphics below are taken from Windows Device Portal (humble Threshold gives you this 'developer' opportunity as well!) and show the RAM on my Lumia 625 (only 395MB recognized as available) is almost depleted: on average, 233MB RAM is in use when the phone is idle, going up to 258-260MB when watching videos (CPU is 36% and 64%, respectively):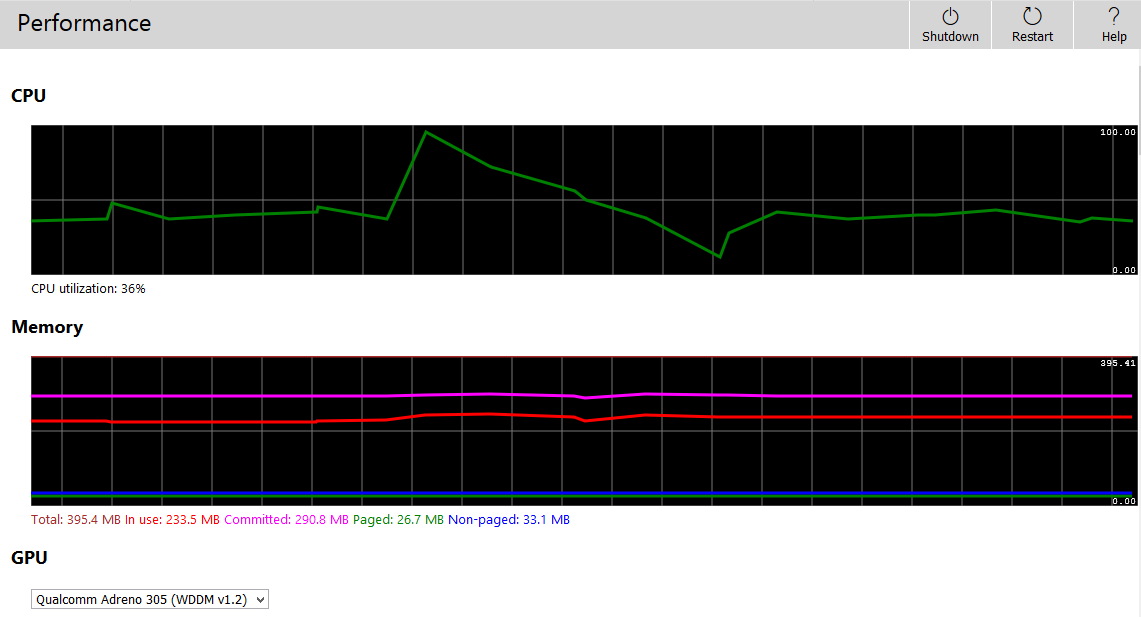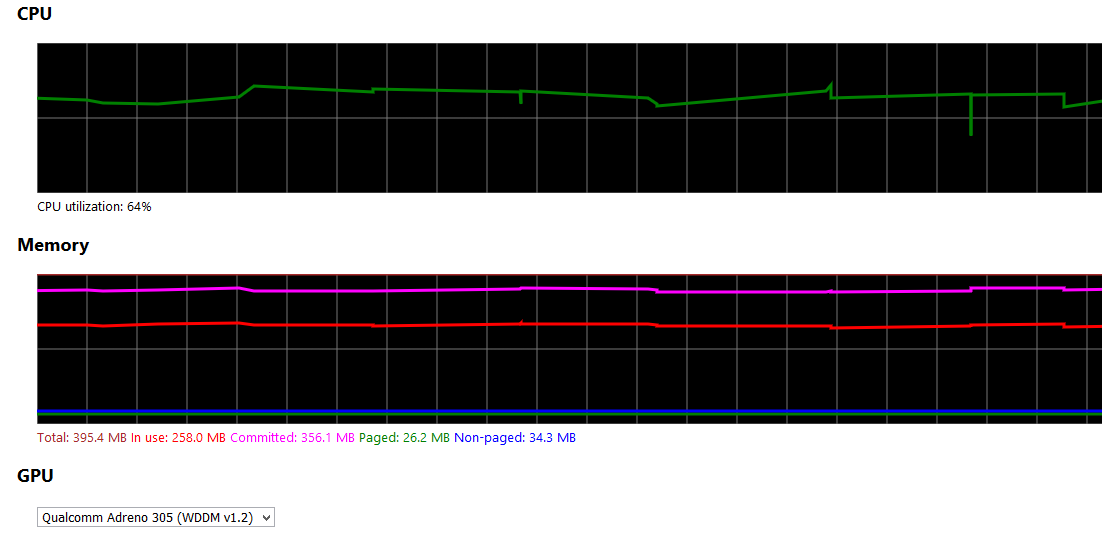 If this happens on Threshold, imagine how much more RAM could be demanded in AU, CU and FCU branches for those devices!
To sum up, if you leave your S4-based device on WP8.1, the benefits are:
the phone is faster and with better battery life on its own original OS;

you have an in-built battery app with live tile, gone for good under WP10 (in any branch);

Xbox Video app has a live tile, unlike in WP10. Cool, but the player cannot display subtitles for movies, unlike in WP10;

the Storage Sense app has a live tile, unlike WP10;

in Glance (if available), you can have personalized text, and pin it to the Start screen, unlike in WP10;
See Steve's article: Windows Phone 8.1 in 2020. No Store, no MS account - what still works?
On the positive side, going to Threshold has the following benefits (vs. hacking up to Anniversary Update (AU) version 1607):
HERE Drive+, HERE Maps are fully working, exactly as in WP8.1 (a big plus!);

the FM Radio original app is still available (it has been removed from all the other WP10 branches);

better performance (than AU), saving RAM and battery life.
Consider also, on a positive note, that the 'app factor' gap on WP10 Threshold v. AU has now been reduced, thanks to all the tricks and tips on how to hack and unlock these old devices, thanks to the guides provided here and there on the internet, and by the WP10 Telegram group. In short, you are able to add (almost) all the apps you want, basically giving the feeling of AU, without compromising on RAM, battery and overall performance.
So, despite an average 63% drop in speed, there are still many good reasons in 2020 to bring your old S4-based Lumias to the… Threshold!