Nico writes:
Having some Windows 10 Mobile ('WP10')-unsupported Lumias, with just 512MB RAM (e.g. Lumias 520, 625, and 630), I upgraded them to WP10 Threshold (1511 build), out of curiosity, to see how they performed. It is also possible to push their upgrades up to 1607 build (Anniversary Update, AU), before things fall off the edge, performance-wise.
Nevertheless, for WP10-unsupported devices, I now believe that, in 2021, the best choice is to keep the original OS, and (for me to) revert them back to Windows Phone 8.1 ('WP8.1').
As Steve has clearly showed in his recent article, you will be amazed by how many functions are still usable in 2021, even from a factory reset WP8.1 device: "phone, SMS, Gmail, Camera (of course), Office, sat-nav, music, movies, YouTube, FM radio... That's still significant functionality".
However, the best advice I can give you is to spend some extra time and try to learn from the guides elaborated by the Telegram group: Windows Phone 8.1 , and based mainly on the 'Windows Phone Internals' utility for Windows (see Steve's article: "Unlocking Lumia bootloaders and enabling root access").
These are super geeky procedures, but with patience and practice, you will eventually learn how to unlock the bootloader of Lumias on WP8.1 and how to sideload apps, giving a new life to non-eligible WP10 Lumia devices.
The guides provided by the Telegram group work for all Lumia devices, save for the Lumia 720 (which lacks the specific 'slb3' files to allow the unlocking procedure) and the Lumia 535, which gives troubles while trying to unlock bootloader.
Reverting my old Lumias back to WP8.1, I gained in speed, performance and battery life. Using the app 'PhoneMark' to test the phone speed, I discovered that the same device under WP8.1 is, on average, 200 points faster than with WP10 (with AU installed).
For instance, my Lumia 640 with WP10 got a score of 694 points, and the same device on WP8.1 got 933 points. The Lumia 532 scored 630 on WP10, and 922 on WP8.1. The Lumia 735 got 688 points under WP10, and 918 on WP8.1.
Likewise, Steve had a benchmark comparison between the Lumia 1020 in WP8.1 and the same device in WP10, and discovered "a very significant difference then on the two Lumia 1020s - a 59% increase in time taken … i.e. most things on the Lumia 1020 will take twice as long under Windows 10 Mobile as under Windows Phone 8.1".
The original OS is faster, plus WP8.1 has an FM radio app, video and battery live tiles, HERE Maps, and the battery lasts longer than under WP10.
It is true that WP10 offers (in theory) many more features, better e-mail usage, a better web browser (Edge), not to mention the access to a working Store, but this comes at the price of overall performance, since it is a heavier, more demanding, and power-hungry OS than WP8.1.
Just opening Calendar or the Photos app in my newish Lumia 650 (on native WP10) takes more time than in my ultra-budget, old Lumia 535 WP8.1 !
This is not just about performance gaps between the two OS. WP10 seems like an unpolished OS by comparison to WP8.1. It looks like somewhat an experiment, a 'beta version' from an ambitious attempt, that never saw the day in terms of flexibility and adaptability to all Lumia devices. Battery drain and overheating are the two most common issues when upgrading from WP8.1 to WP10, coupled with a performance decrease. These shortcomings cannot be underestimated.
To get a device as daily driver, a user expects fluidity, a simple yet elegant UI, strong battery life, and app availability.
Nokia and Microsoft failed, in particular, in these last two points: even with WP10, the Store and the entire app ecosystem remain very poor, behind iOS and Android standards. Moreover, even high-end devices like Lumia 950 and 950 XL suffered from mediocre battery performance.
Yet back in 2012-2014, Nokia did very well with the WP8.1 OS: the UI interface with resizable live tiles is unique and very appealing even today. It is simple, fluid, elegant.
Add to this the (default) choice to use dark themes, the Glance screen (always-on display), double-tap to wake, the nice integration of the Weather app and the Health and Fitness app (working as a pedometer) in the Lockscreen and in Glance screen, not to mention the presence of many live tiles on Home screen: all this contributed to make WP8.1 a snappy interface and a consistent ecosystem.
In summary, "Windows Phone failed, but its design stood the test of time". WP8.1 is a well optimised, fluid and simple UI. The in-built apps are well integrated to give users best usability. Just think about the Office suite or the People Hub, where you can see, for each contact, all the information in real time from Facebook, sms, e-mail, in one single timeline story.
WP10's UI is still faithful to the Lumia tiles interface, but with three major problems vs WP8.1:
1) WP10 is a much more complex OS than WP8.1 and requires more CPU and battery power.
Can you imagine how WP10 should perform with the small 1560 mAh battery of the Lumia 435 and Lumia 532, or with the 1650 mAh battery of the Lumia 820?
Battery power was barely enough with the 2000 mAh battery in the Lumia 650, born with WP10, and the same goes with Lumia 550, with a 2100 mAh capacity (there is a trick, in this case: to get more juice, you can replace its BL-T5A battery with the one from the Lumia 735, the 2220 mah BV-T5A).
Also, since the batteries for all the Lumias are old and getting older in 2021, their longevity is becoming a major issue when deciding to upgrade to WP10, and that's definitely a showstopper for me.
2) WP10 has never been fully optimised to adapt to each and every Nokia Lumia device.
On the contrary, WP8.1 appears to be designed to give fluidity of performance, even with 512MB RAM and basic hardware. WP8.1 and its in-built apps were designed to give a consistent experience - there was a logic behind its ecosystem.
WP10 itself, after all, is in a declining phase (see Steve's "Status report for May 2021: services and apps on Windows 10 Mobile".
3) Useful apps that you can find in WP8.1 have been removed from WP10. It is a case of one step forward, two steps back.
I always found it highly illogical to remove the WP8.1 FM radio app from WP10. Then there's the battery live tile and the video live tile, just to mention two of the more striking omissions in WP10. For a mobile phone manifacturer, does it make any sense to decrease functions and reduce usability? At the same time, third-party apps in WP10 were never good enough to replace the original WP8.1 live tile for battery, or the video live tiles.
Moreover, Glance screen in WP10 is less capable than in WP8.1 (can't include Weather or Health and Fitness information). Like it or not, these choices impact on everyday usability.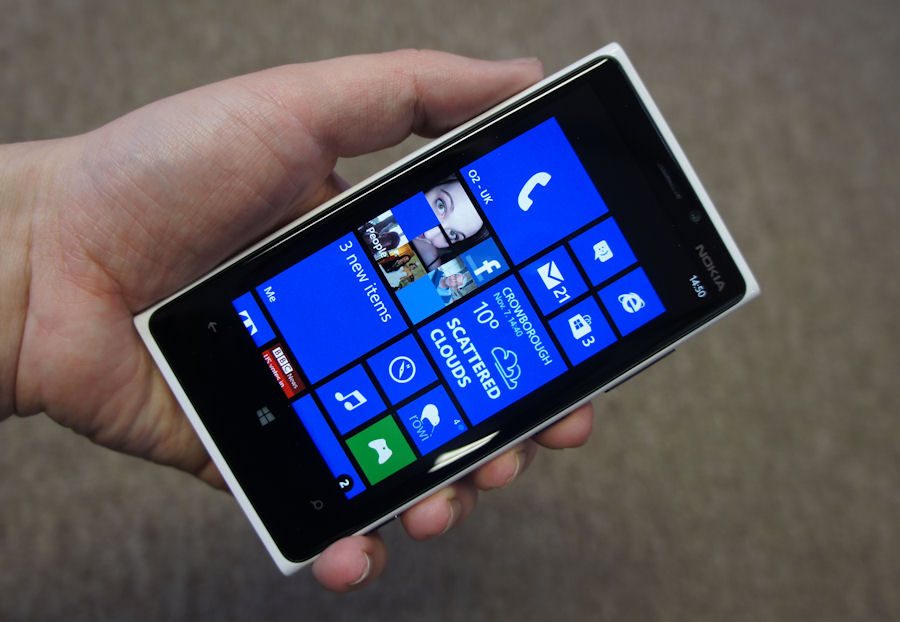 In my (Nico's) view, WP8.1 is better than WP10 because it offers a user interface that's silky smooth and responsive, and in particular:
Overall better performance, saving RAM and battery life;
An built-in Battery app with live tile, gone for good under WP10 (in any branch);
The Video app has a live tile, gone for good under WP10 (in any branch);
The Storage Sense app has a live tile, unlike WP10;
In Glance (if available), you can have personalized text and pin it to the Start screen, unlike in WP10;
HERE Drive+, HERE Maps are still (in 2021) fully working, with up to date maps;
In HERE Maps, you can pin your current position as a live tile;
Office is built-in, ready out of the box, with no limits. OneNote also comes pre-installed, and you can pin your notes as live tiles;
FM Radio app is available (it has been removed from all WP10 branches, save for Threshold).
I still hope that Nokia-HMD Global should resurrect and revive the live tiles UI, and couple it with Android and the Play Store, similar to the attempt made with the 'Nokia X' family of devices back in 2014. Nokia X was a hybrid software platform experiment, which could be now updated and improved in 2021-2022. An Android OS-core, but with a WP8.1-like interface and the best of Nokia Lumia apps with live tiles. With exchangeable, colourful and attractive back covers, just like in the good old days, eh?!
________
Thanks, Nico, can I persuade you to do an illustrated guide to unlocking and sideloading in plain English? Heck, I'd even accept plain Italian!