The Lumia 520 was announced with an estimated cost of €139 before taxes and subsidies. By way of comparison, the Lumia 510 launch price was €150, the Nokia Lumia 610 launch price was €189, and the Lumia 620 launch price was €190. With O2 offering a price that's equivalent to €140 (or $180) it's clear that the operator is offering a small subsidy on the handset, somewhere around 20% of the overall cost.

While the Lumia 520 is excellent value it is worth noting that it is not O2's lowest cost smartphone, or even the lowest cost Windows Phone. The Nokia Lumia 610 is currently available for £69.99 and several Android phone are available for £49.99. In fairness the lower cost handsets have more limited functionality, lower specifications, and an inferior experience, but it does underline the highly competitive nature of the lower end of the smartphone market. It's likely that Nokia and Microsoft will have to drive down costs further if Windows Phone is to truly meet the challenge of Android head-on in the lower market segments.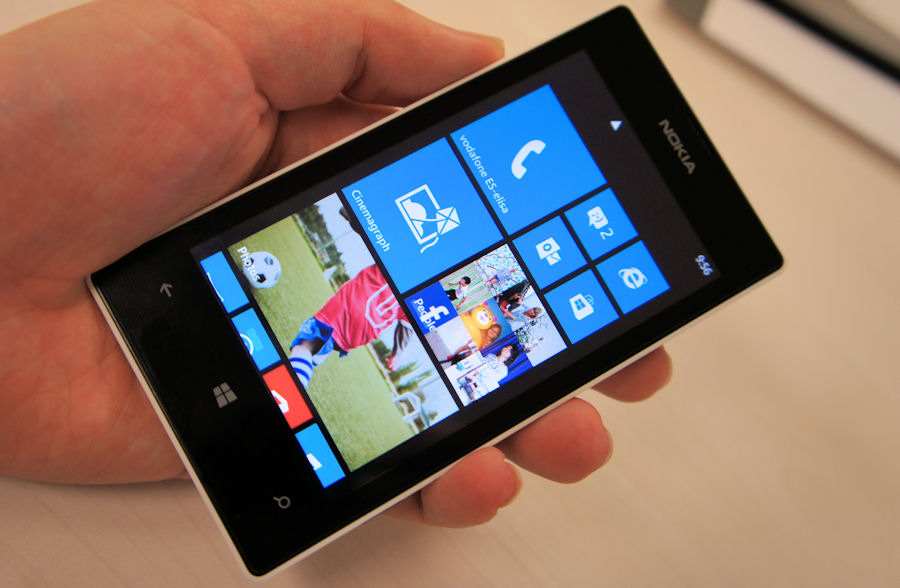 Lower cost, lower specification, same experience?
The Lumia 520 is, as you would expect, a lower specification Windows Phone 8 device. However, with Windows Phone 8 the compromises made with the lower specification ("Tango") devices are much less than those for Windows Phone 7.8. The obvious comparison to make is to the Nokia Lumia 510.
The Lumia 510 remains Nokia's cheapest Windows Phone device on the high street, but there's a strong argument to be made that the Lumia 520 is better overall value. Not only does it run Windows Phone 8, but fewer compromises have been made in its hardware specifications (e.g. 8GB internal memory, better performance, ability to run all but a handful of games), and it is more future-proof than the 510.
The ability of lower cost Windows Phone devices to provide an experience, in terms of features and performance, that is very similar to higher end Windows Phone devices (e.g. Lumia 920) is something that has been highlighted by both Microsoft and Nokia. This can be contrasted with Android where lower cost devices typically have notably poorer performance and app availability, when compared to higher specification devices.