The camera performance enhancement include multiple updates to the image processing algorithms (e.g. tone mapping and noise reduction) and the ability to use the camera under a pin-protected lockscreen.
The updated version of Nokia's Glance Screen functionality now supports additional colours in night mode (blue and greem, complementing the existing red) and adds support for showing the same notifications icons that are visible on the lock screen (e.g. number of new emails, new text messages, and so on).
The Nokia apps enabled by Lumia Black include Nokia Beamer (share your Lumia screen with any Internet connected device), Nokia Story Teller (alternative photo viewer), Nokia Video Director (Lumia 2520 companion app), Nokia Share (share photos to Lumia 2520 tablet), and an updated version of Nokia Play To (adds slideshow capability). These apps are all available in the Nokia Store to compatible Black devices.
There are also some parts of the Lumia Black update that are specific to the Lumia 1020. For example, the update enables Bluetooth LE hardware functionality in the device, which can be used with compatible accessories, such as Addidas' miCoach heart rate monitor. In addition the update adds the ability to shoot DNG format (RAW mode) images with the Nokia Camera app and includes some 1020 specific camera performance improvements.
The updates that are included as part of Windows Phone Update 3 (GDR3) include the addition of a rotation lock setting (prevent auto-screen rotation), an updated app switcher (close apps from app switcher), a new Driving Mode (reduces distractions when driving), additional custom ringtones settings (for instant messages, emails, voicemails, and reminders), updated storage settings (easier reclamation of space used by temporary files), and more.
In addition to the expected functions above, there was one announced surprise for world variants of these two devices: support for 'App Folder', described by Nokia thus:
App Folder. This brand new feature makes your Lumia experience even more fluid by giving you an option to further personalize and organize your Start screen. With App folders you can group similar apps and settings into one folder, a tile, on your Start screen.
This UI for App Folder isn't physically part of the Black update, it's a separate app in the Nokia Collection: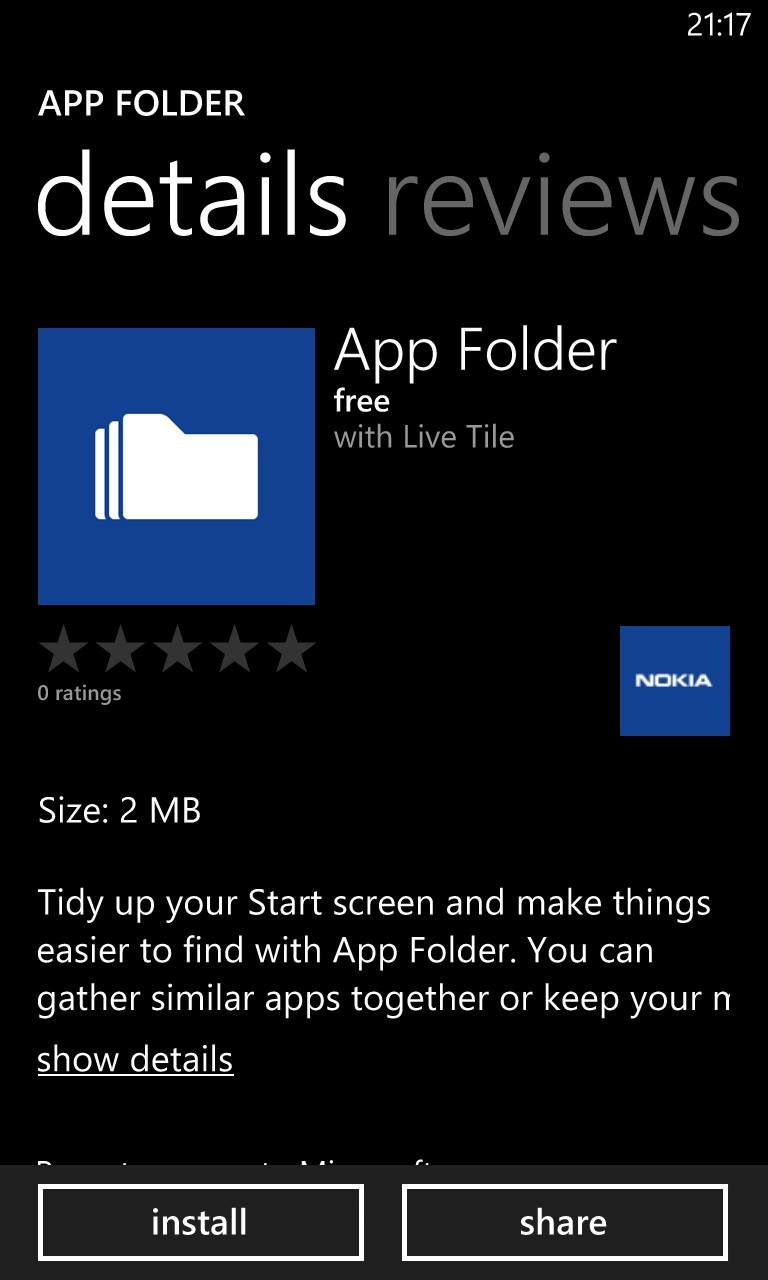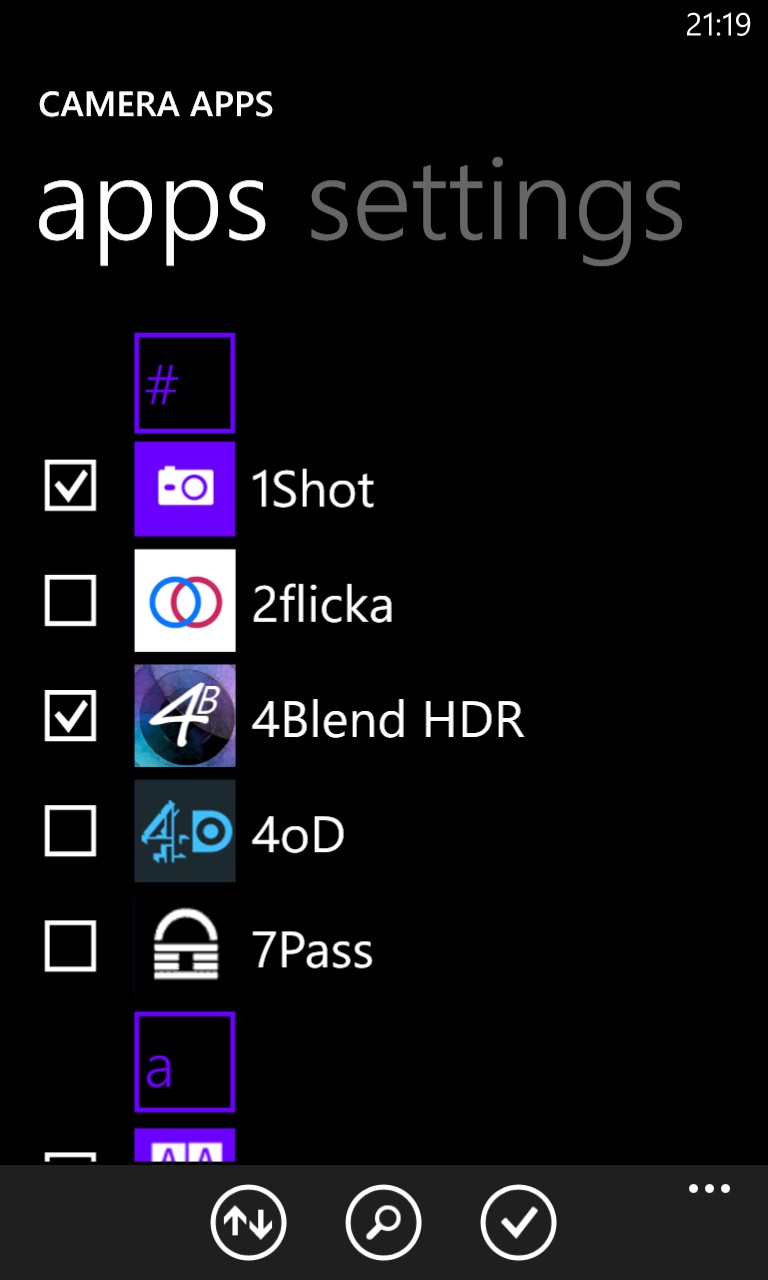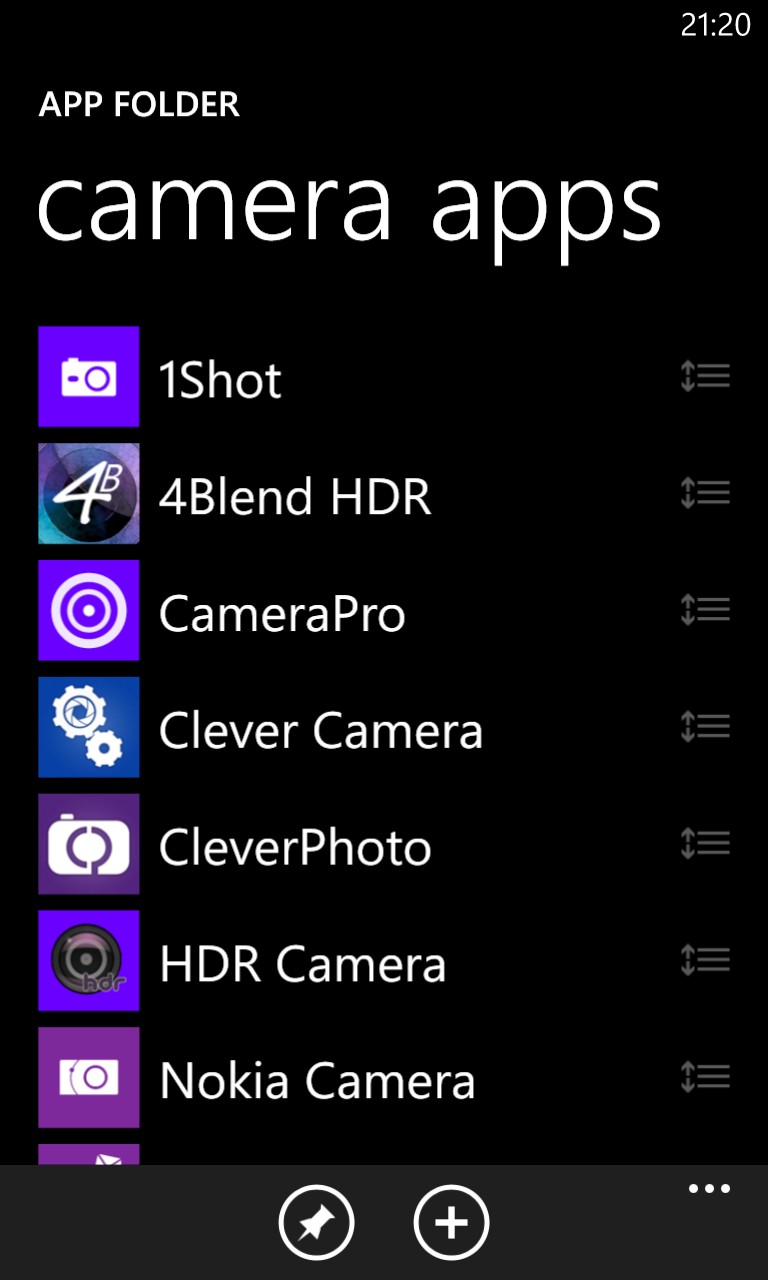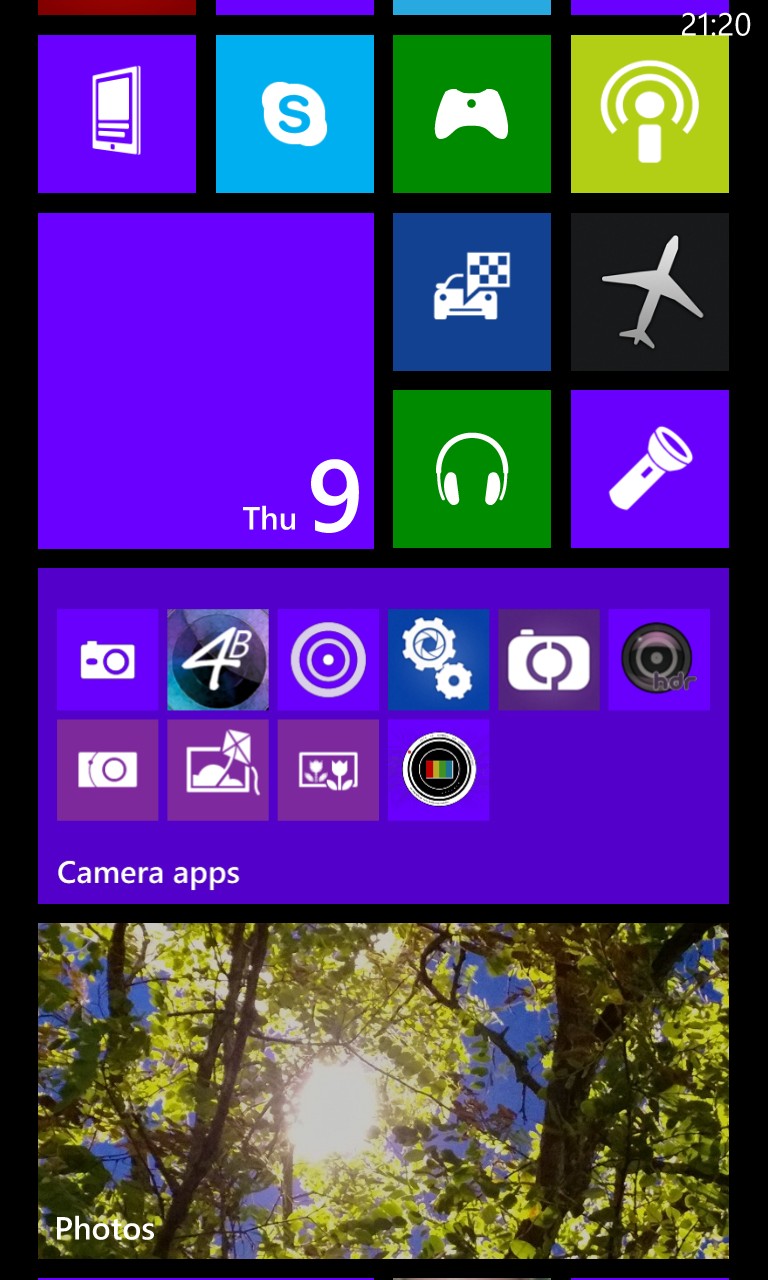 Of the camera improvements, Nokia says:
Latest generation of imaging algorithms. The Lumia Black update further improves the image quality, especially in Lumia 1020. Among others, the improvements include a new oversampling algorithm, making your images more natural looking with reduced noise, while ensuring your photos remain wonderfully sharp.
As we described in our podcast earlier, the changes go right down to the base camera drivers, improving the PureView oversampling in the case of the 1020. See here for my pre-Black, post-Black comparison photos. Taken from one of these, taken in low light, look at this magnified crop of detail: on the left is Nokia Amber, on the right is Nokia Black: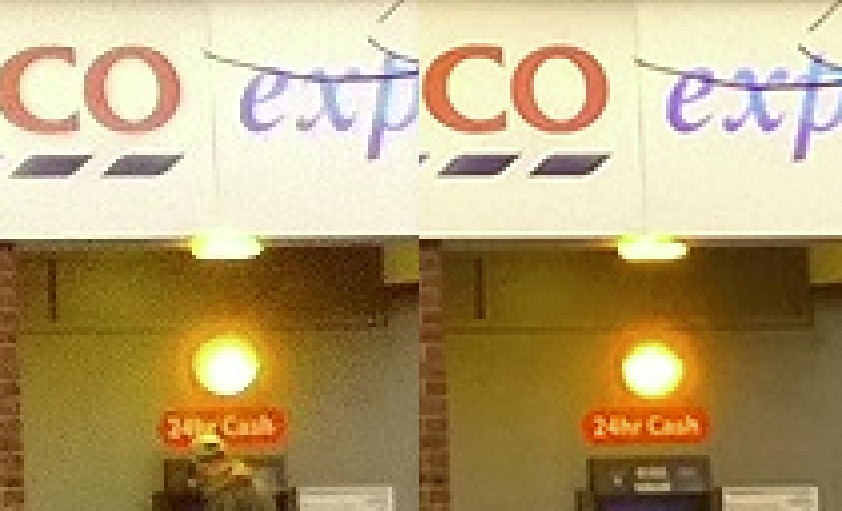 You can clearly see the revised oversampling and lower levels of noise at work. The 'yellow' tint that many had complained about in low light photos indoors is also a thing of the past, thankfully. We'll have more on Nokia Camera under the 'Black' update in due course.
From Nokia:
The Lumia Black update has begun rolling out now for Lumia 1020 and Lumia 925 smartphones, with other models in the range following in the coming weeks. For more information go to http://www.nokia.com/global/support/software-update/wp8-software-update/.

Your Nokia Lumia smartphone automatically checks for updates every week, and will notify you when it finds one. Otherwise, you can go to Settings -> Phone update and check for yourself. If Lumia Black is ready for your phone, you'll be able to download and install it straight from that screen.
The update takes around 30 minutes to install and expect a couple of enforced reboots towards the end. It'sd also a good idea to make sure the battery is charged up sufficiently beforehand.
Of extra interest is that you'll gain up to 3GB of flash disk space from your device, depending on how you've been using it - presumably there's some reclamation of lost space from Nokia Amber (a known temporary files bug), plus the operating system's own cache and temporary files will have been deleted as part of the update.
We'll have more on the features highlighted above in future articles, of course, but in the meantime, try it all out for yourself if your phone gets offered the update and be patient if your device isn't being handled just yet - it'll come!