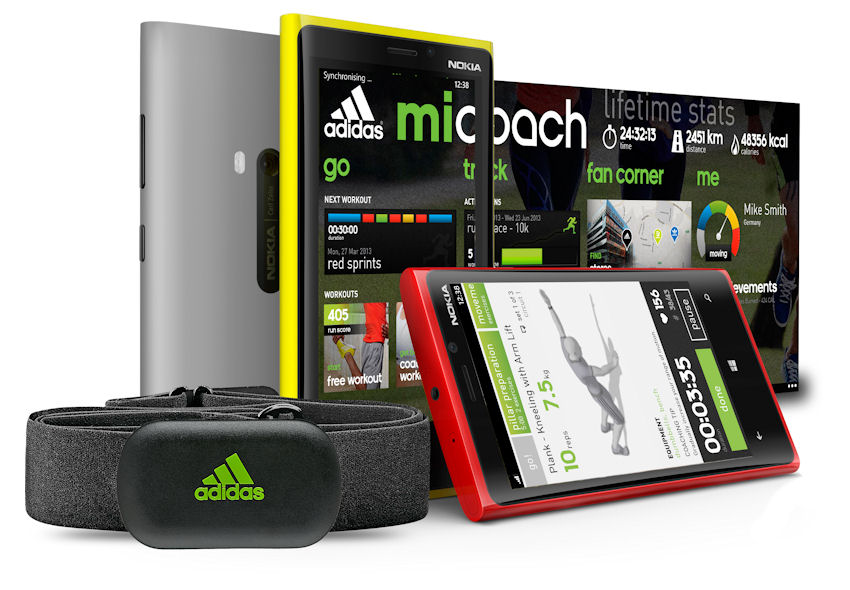 The miCoach app and service is available for other platforms, but Nokia and Adidas have combined to create an app that is easy to use, visually appealing, and fits in well with the look and feel of Microsoft's mobile platform. Windows Phone specific features include the Nokia integration mentioned above, an a miCoach Live Tile that shows your current fitness objectives, allowing you to "track progress without having to even open the app".
Like other Nokia co-partnerships products the level of polish in app design and experience is very impressive, something that's going to make Adidas miCoach a very serious contender in the fitness tracker app genre on Windows Phone.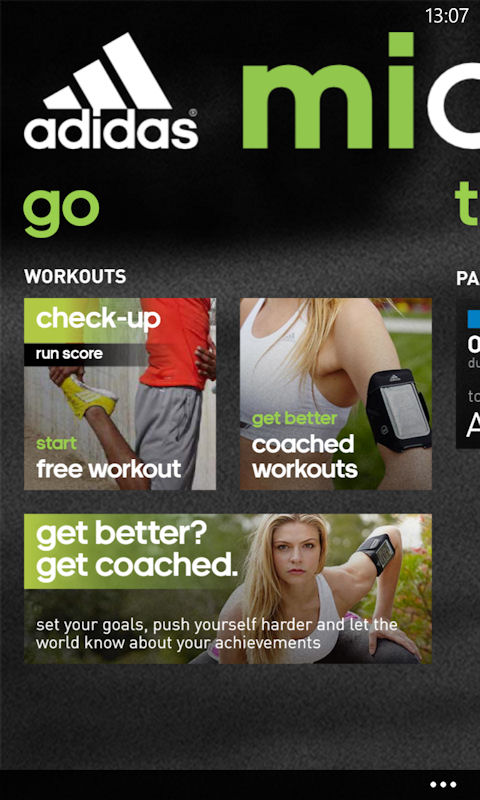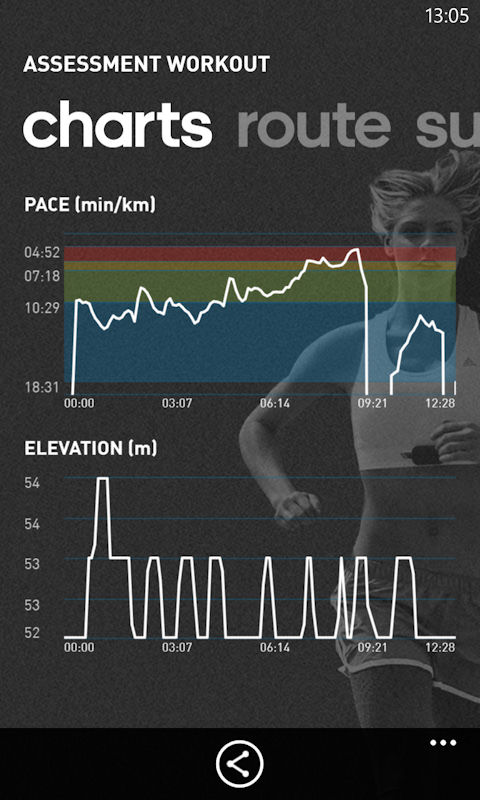 As with other fitness tracking app the internal sensors of your phone (GPS, accelerometer) are used to keep track of any activity sessions, with HERE Maps integration used to provide a visual indication of any training routes you take. Further Nokia specific integration is provided courtesy of Nokia Music, which provides three mixes within the miCoach app to inspire you to your best performance in any workout.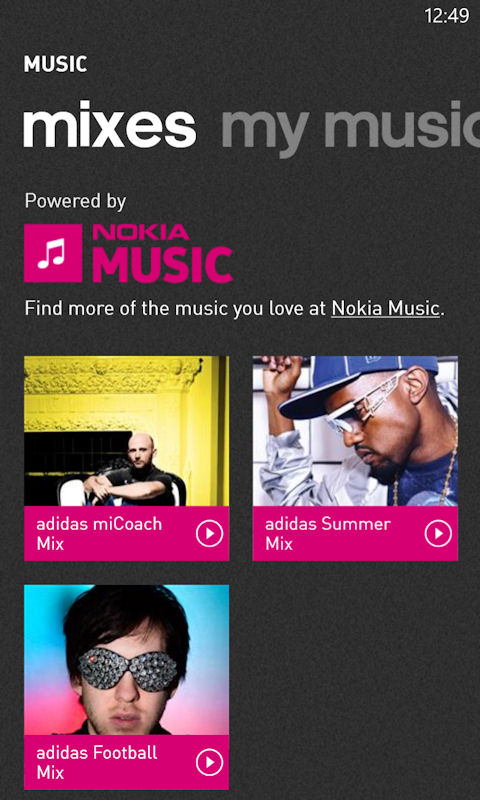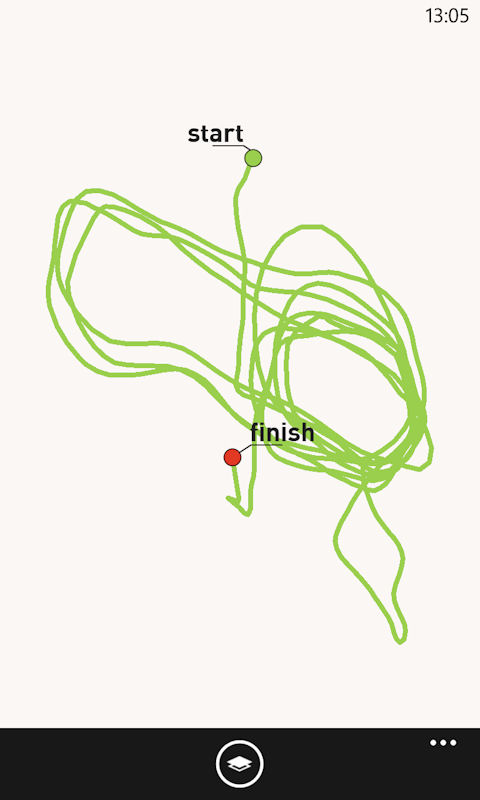 Nokia and Adidas say that miCoach includes support for "advanced Bluetooth technology", with support for wirelessly connecting a heart rate monitor to your Lumia via Bluetooth SMART (Bluetooth LE). This is designed to help you ensure you work out at the right level of intensity, providing the app with more accurate intensity data that it can glean from pace (i.e. time over distance information from GPS).
Although we've not been able to test this feature specifically Nokia say that it is available today for Nokia Lumia 520, 620 and 720 smartphone. miCoach is the first Windows Phone app that we are aware of that integrates with a Bluetooth SMART accessory.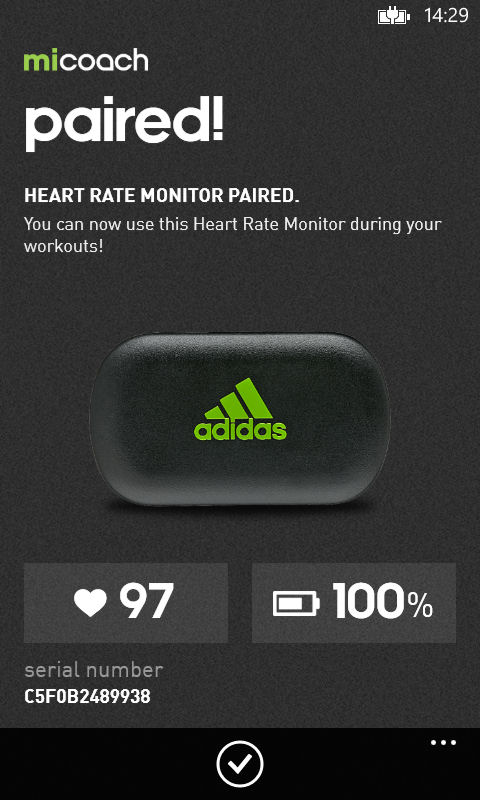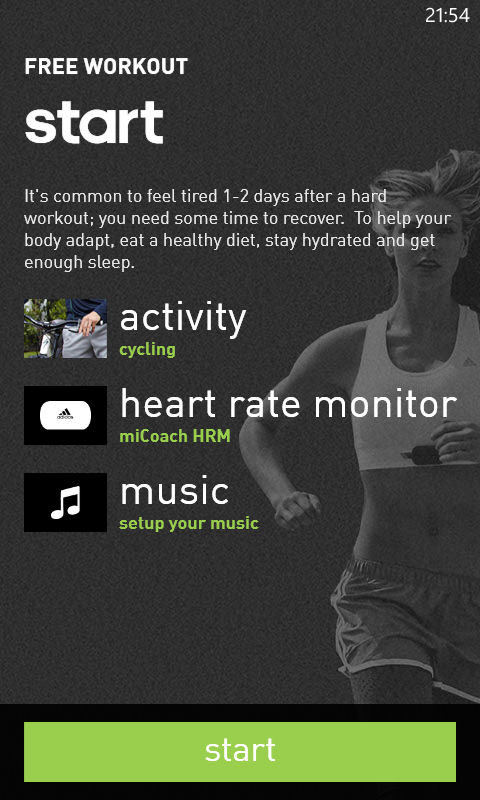 One of the key elements of miCoach is the voice coach that gives instructions, information, and motivation during workouts (e.g. run with 9/10 effort for two minutes). The app lets you choose from a range of voices, including some well known sporting personalities such as Andrew Murray and Jessica Ennis.
It's possible to use the app simply for tracking free-from workouts (walking, running, cycling, etc.), but the app and service really come into their own if you set up a training program through the miCoach website. This will give you a set program to follow (certain types of training on certain days), with your phone providing a prompt and full instructions for each workout.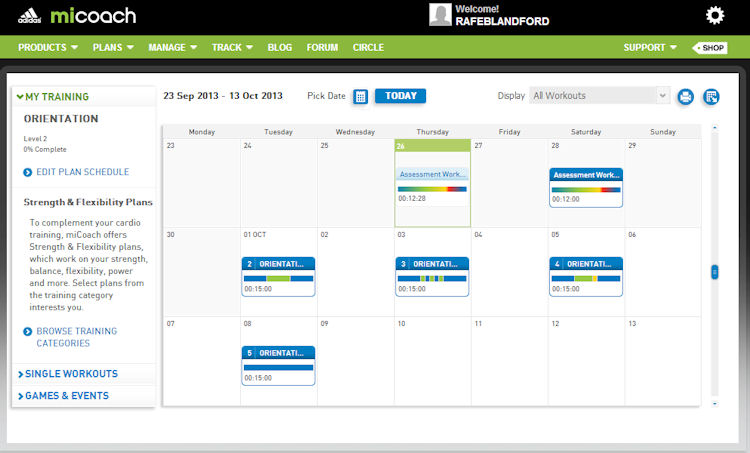 There are a large number of training programs to choose from, with options for all levels of ability, from complete beginner, to active fitness enthusiast. After working through the options a personalised training plan and schedule will be created for you, which will be synced with your phone next time you start the miCoach app.
Once the training plan has been synced to your phone it will show up as an "active plan" within the track section of the app. In addition your next scheduled workout will be shown on the flip side of the miCoach's primary Live Tile. Both of these options make it easy to carry through on any created training plan, making sure you undertake all the necessary workouts. The underlying idea here is to make adherence to an exercise training plan as easy as possible. As Nokia explain:
According to the Association for Applied Sport Psychology, exercise adherence is one of the biggest challenges for many people embarking on a fitness goal, with as many as 80 percent of people who begin an exercise program not sticking with it. Making training fun and varied, and tracking your progress is not only very motivating, it also increases the likelihood that you will continue exercising. Adidas miCoach for Nokia Lumia helps keep your training fun, lets you monitor your progress, and helps make exercise habitual.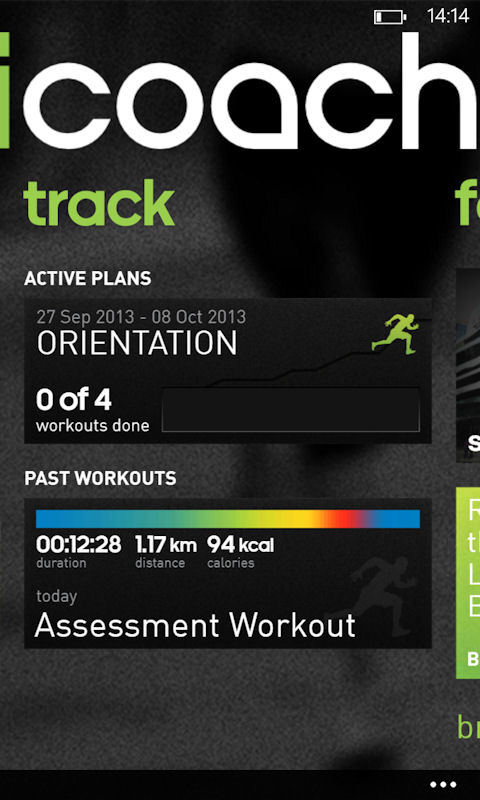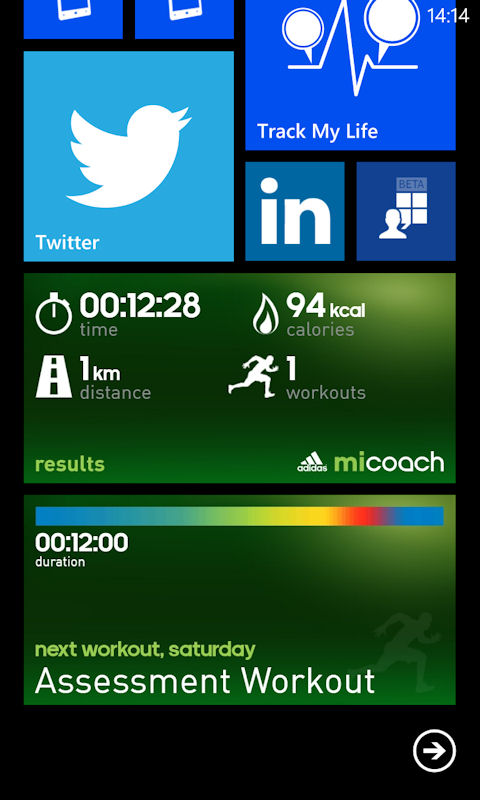 We'll be bringing you a more detailed look at the miCoach and service, including the Bluetooth SMART heart rate monitor accessory, in due course.
Bryan Biniak, VP & General Manager, Developer Experience, Nokia, said:

"Adidas miCoach is a leading fitness app, and a true training accessory that is as personal to your body as the shoes you run in. When combined with Nokia smartphones like the Lumia 620 with its protective cover and Bluetooth SMART connectivity, Adidas miCoach is the ideal personal coaching partner."
Simon Drabble, Director, miCoach BU, adidas, said:

"This is a great partnership for miCoach; the Nokia Lumia Windows Phone is a great platform to give users a unique experience that combines engaging personal coaching with rich data visualisation. Hopefully through this new partnership even more athletes will join the miCoach family and start training smarter!"
Windows Phone Store description:
Turn your phone into a personal coach; miCoach is your smart running compagnion on Windows Phone 08. The app uses GPS and real-time voice coaching to pace you through your exercise regardless whether you are indoors or outdoors. Additionally get access to hundreds of strength & flex exercises to achieve your fitness goals. miCoach works with many adidas top athletes and coaches to offer the best in training building speed, endurance and strength. Train smarter and be faster with miCoach!
Adidas miCoach is a free download from the Windows Phone Store.