From the rather extensive features list in the Store description for v1.3, hot off the press and released today:
• Subscribe to your favorite podcasts & never miss an episode
• Support for both audio & video podcasts
• Download or stream episodes
• Download episodes in background
• Auto-delete downloads after completion
• Pin podcasts to start
• Light & dark themes
• Choose custom accent colors
• Episode playback position remembered
• Mark individual episodes as played/unplayed
• Specify settings for individual podcasts (auto-download count, episode sort order, etc.)
• Discover new podcasts by searching gpodder.net's vast library of podcasts, or by browsing a wide selection of popular preloaded podcasts
• Import subscriptions from gpodder.net account, OneDrive account, or OPML file hosted on web
• Add podcasts using RSS URL
• Create smart playlists for the perfect groupings (e.g. create playlist for unplayed episodes added this month, downloaded episodes added today, all episodes from specific podcast, etc.)
• Share podcasts/episodes via SMS/email
• Sort podcasts by name, unplayed episode count, or download count
• Sort episodes by name or publish date
• Search for episodes by name or summary keywords
• Choose what happens after episode completion (play next newest, play next oldest)
• Background episode updating
• Live Tile shows number of new episodes added in background/artwork for currently playing podcast
• Full integration into Music Hub - tap history item and it will begin playing right where you left off
• Multiselect allows for bulk subscribing, downloading, playlist building, deleting, etc.
• Export subscriptions to OneDrive/email
• Jumplists allow for easy podcast/episode navigation
• Supports password protected podcasts
• Make fast friends with the Critter itself

This last bullet point is curious - but the mood is set from the opening "Hello Human" and there's a sense of some intelligence trying to make contact with you and organise your listening. Here's Podcast Critter in action.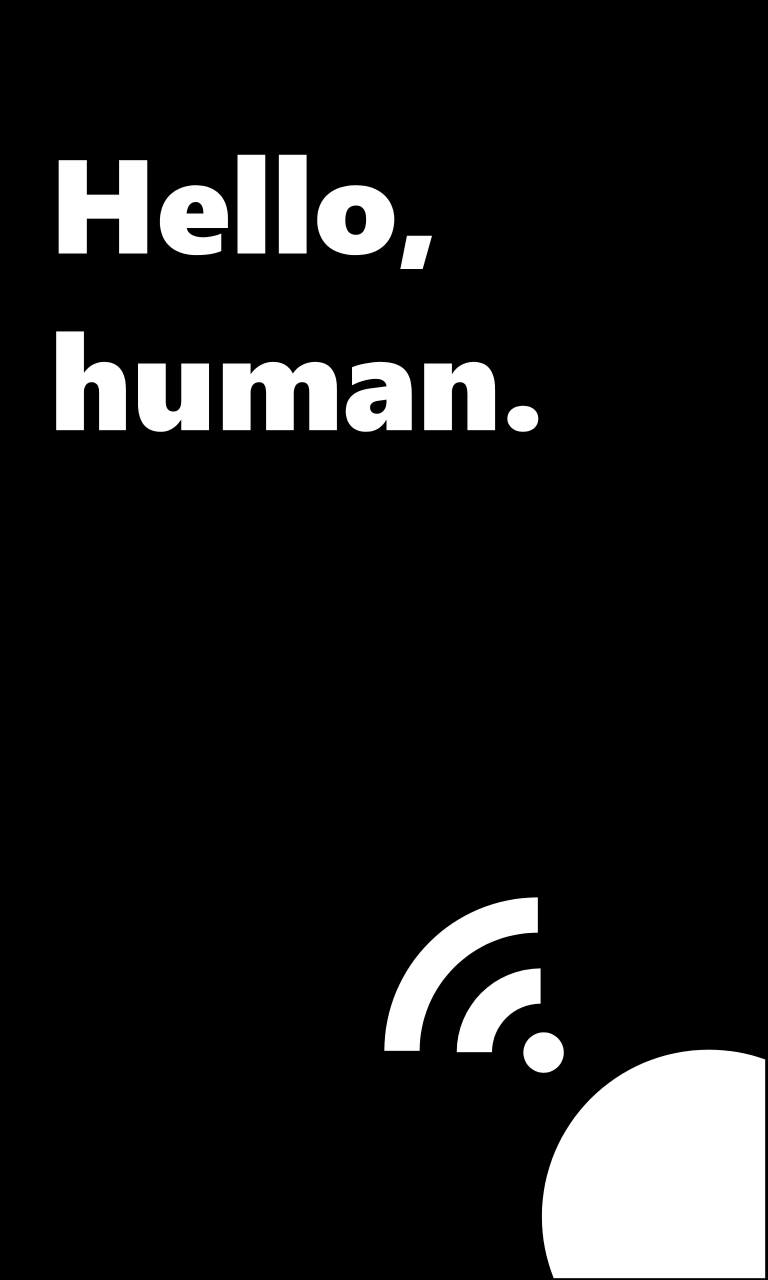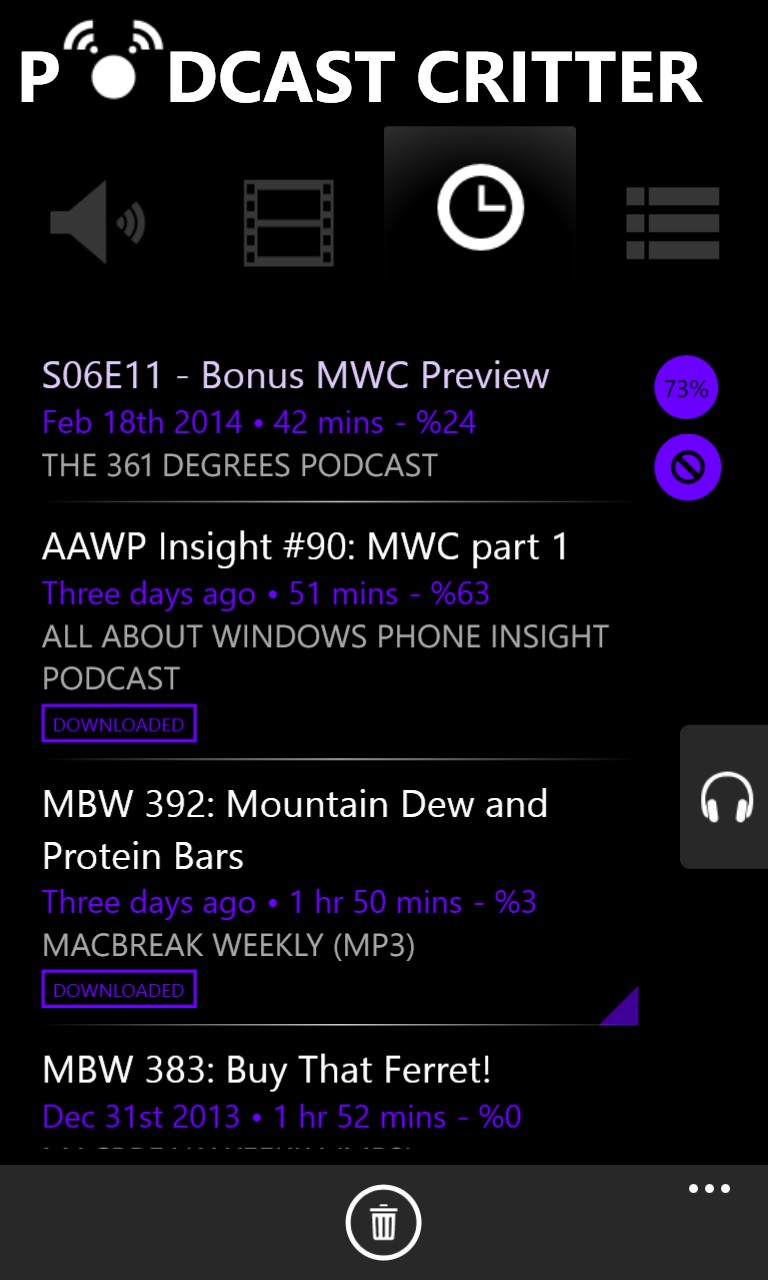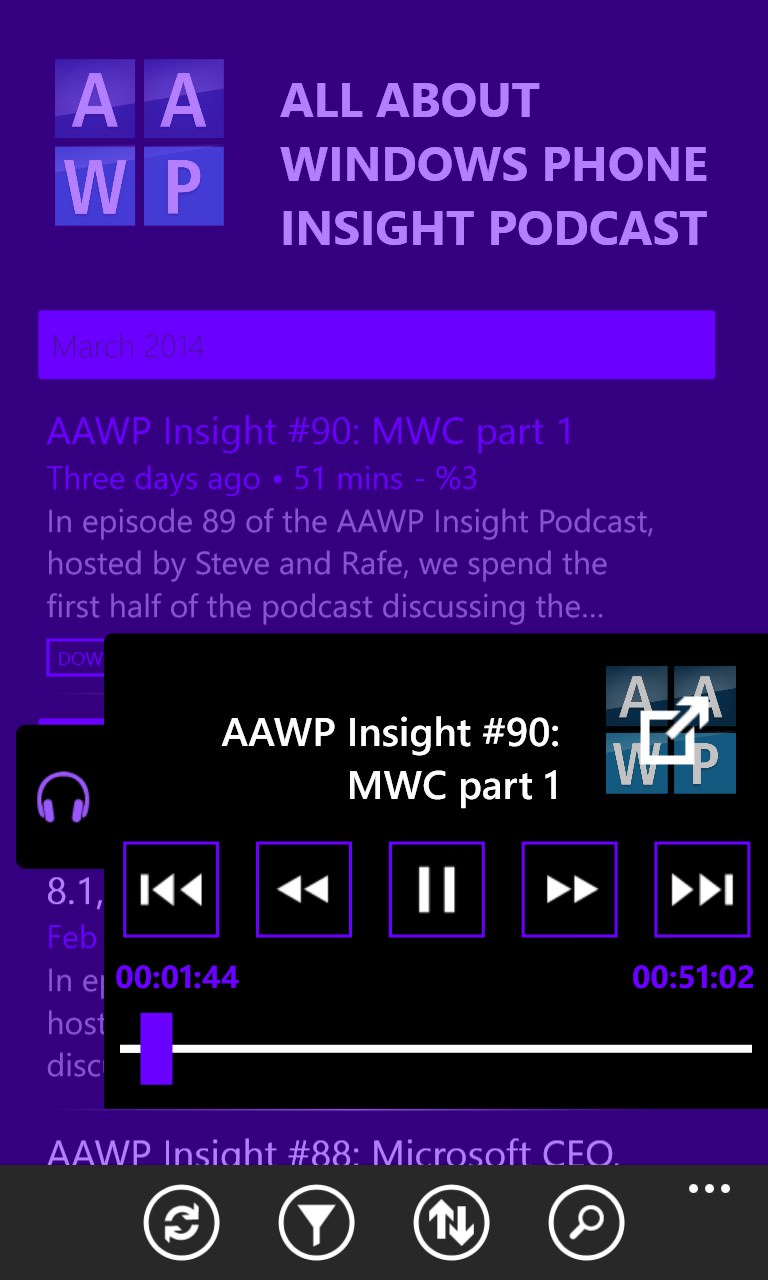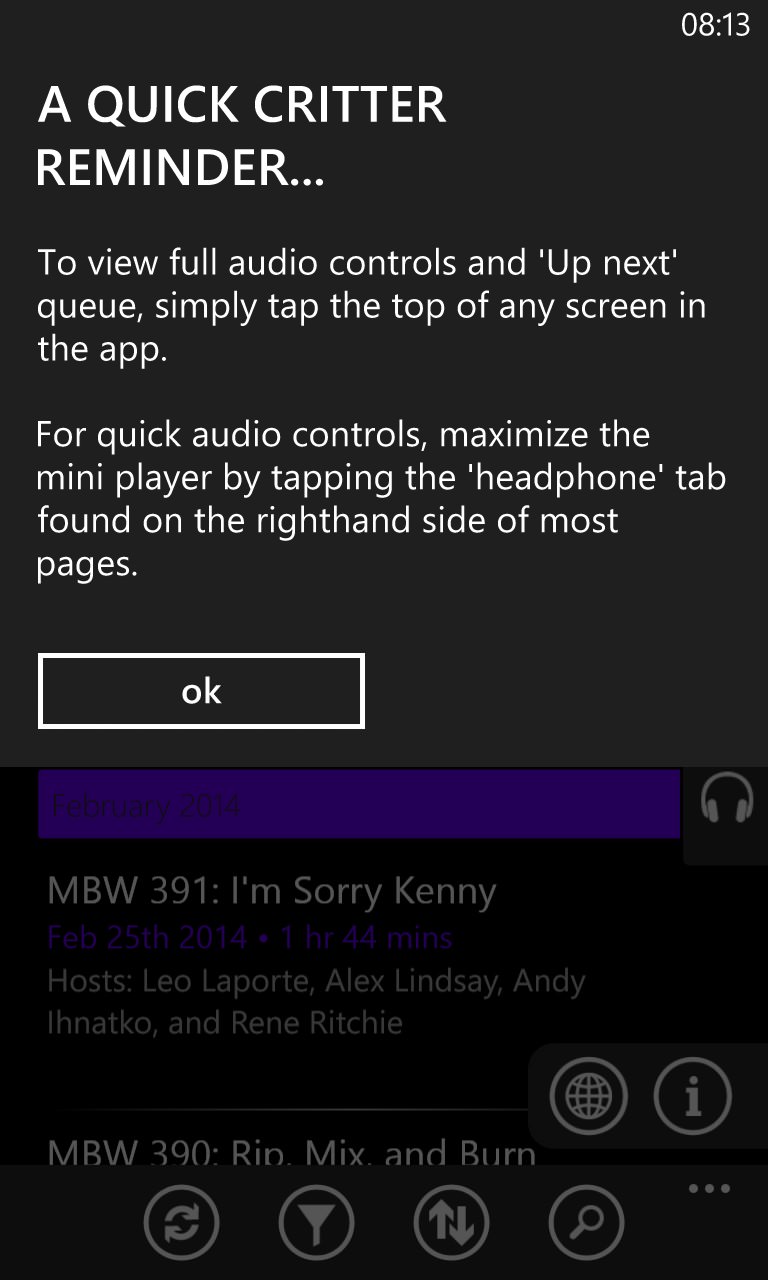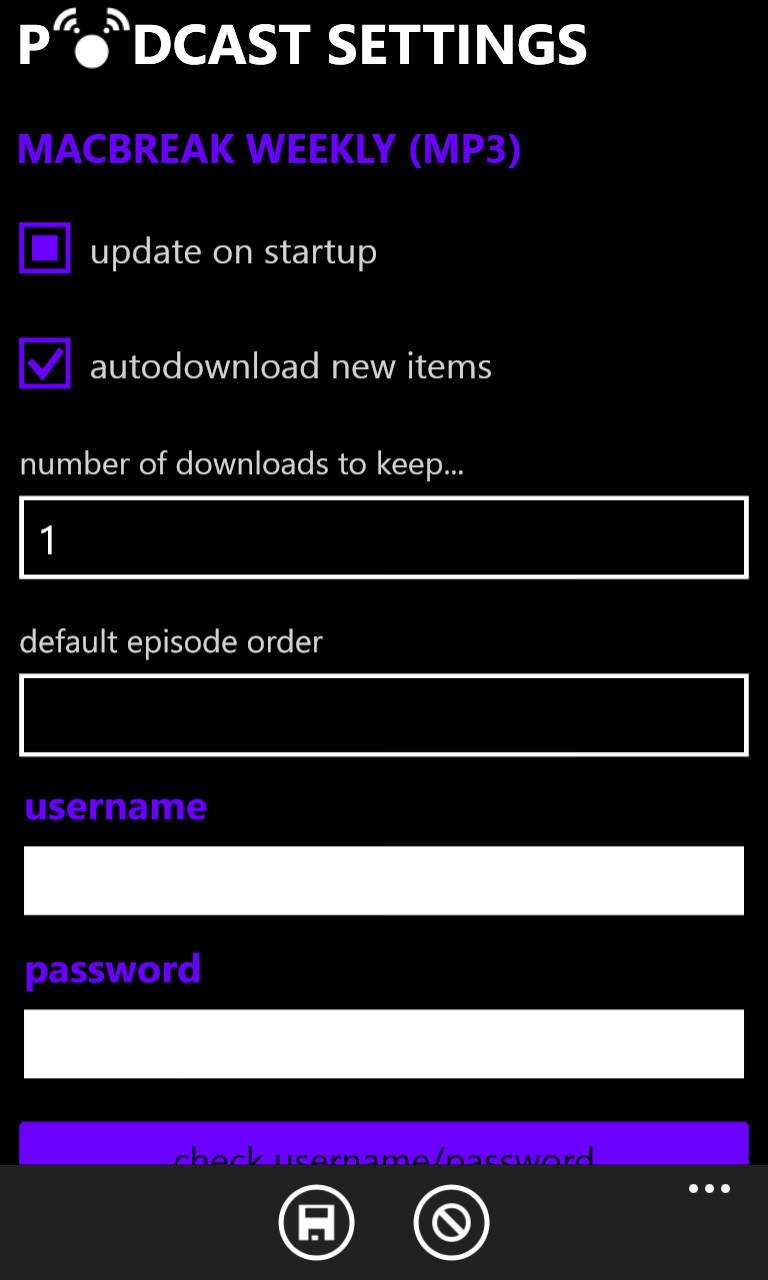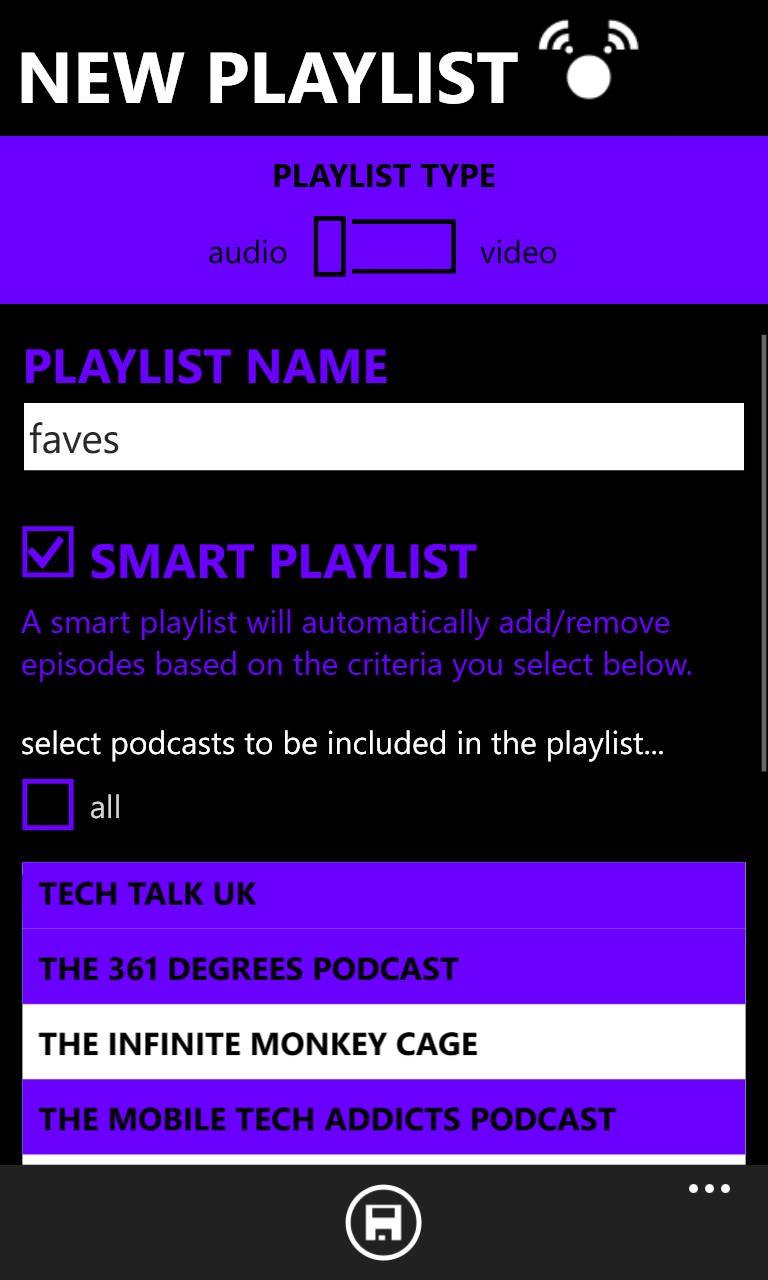 It'll take a week of intensive use before this can be assessed fully, but in the meantime why not give it a go yourself? Ignore the trial version, which is very limited and just chip in a dollar or quid for the full version - it's definitely worth it.
Note that Podcast Critter is being incredibly actively developed, with versions coming faster than one a week - quite exciting!