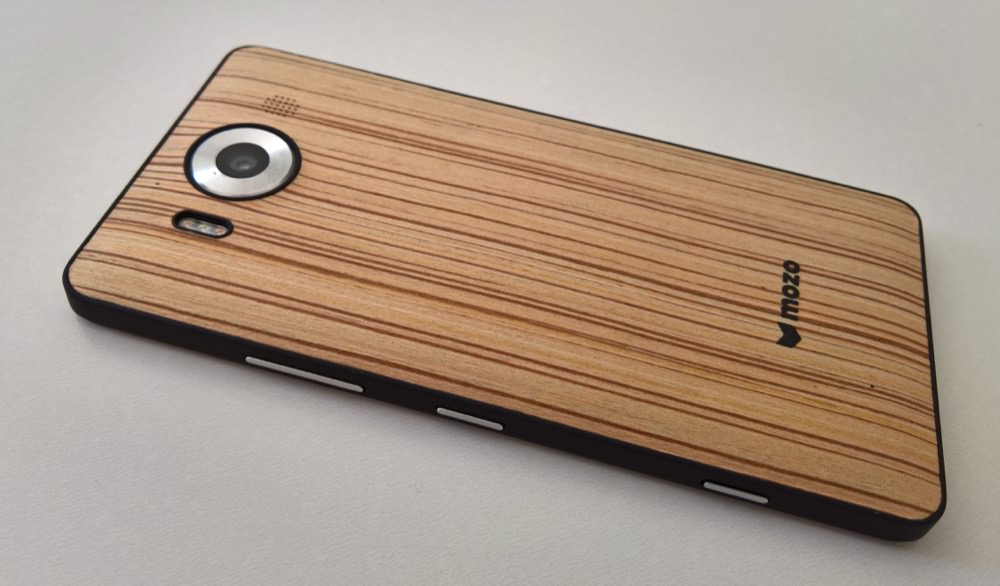 Aside from the cost, there's also a slight penalty in thickness - as usual with the Mozo back covers, they're thicker by around 1mm, but once in place you'd have to be obessessed with thickness in order to notice or complain. In fact, the extra millimetre mitigates the usual camera 'island' on these phones, making the latter less noticeable.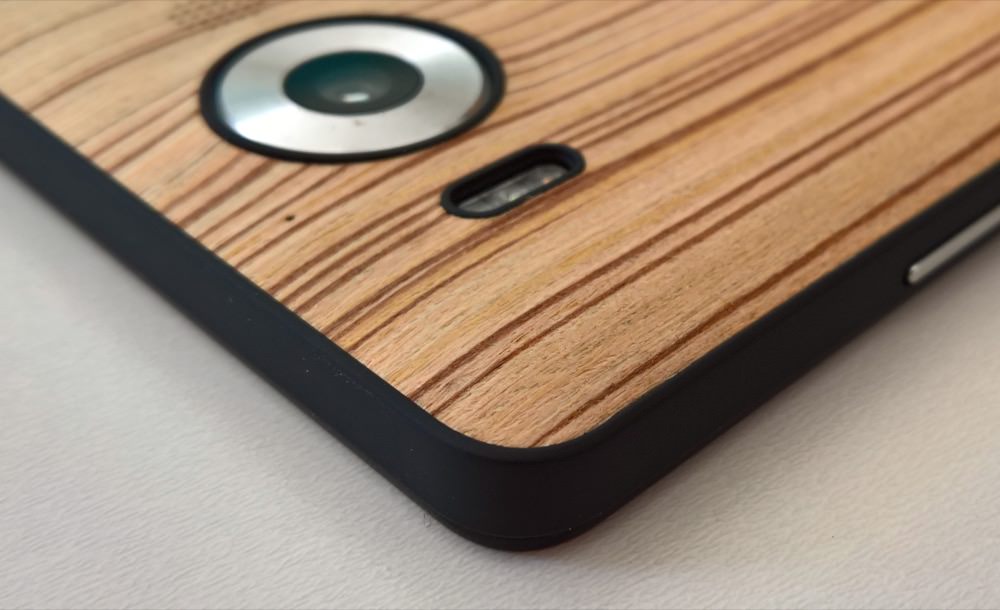 You can judge the dimensions in the close-up photos here, along with the texture of the Zebra Wood - other woods are available, see Mobile Fun, the review supplier, for more.
Also very noticeable here is that the shiny metal-effect plastic from the sides of the original leather Mozo backs has now been replaced by matt black, soft touch plastic. This looks generic but feels superb in the hand. It adds grip and hopefully is harder wearing than the chromed plastic - though of course only time will tell. I passed this case on to our AAWP UWP developer, who can doubtless report back in a few months!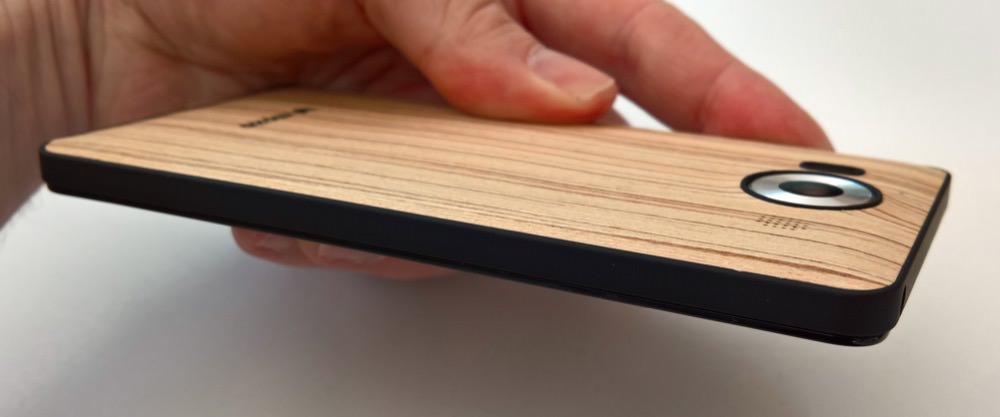 The Mozo back uses the same components as the Microsoft originals, of course, including the Qi and NFC coils, plus the inserts for the external buttons - all of this does explain part of the cost:
The speaker holes seemed fine on this Zebra Wood case, you may remember that they were drilled too small on my Cognac/950 version a few months back? No such problems here: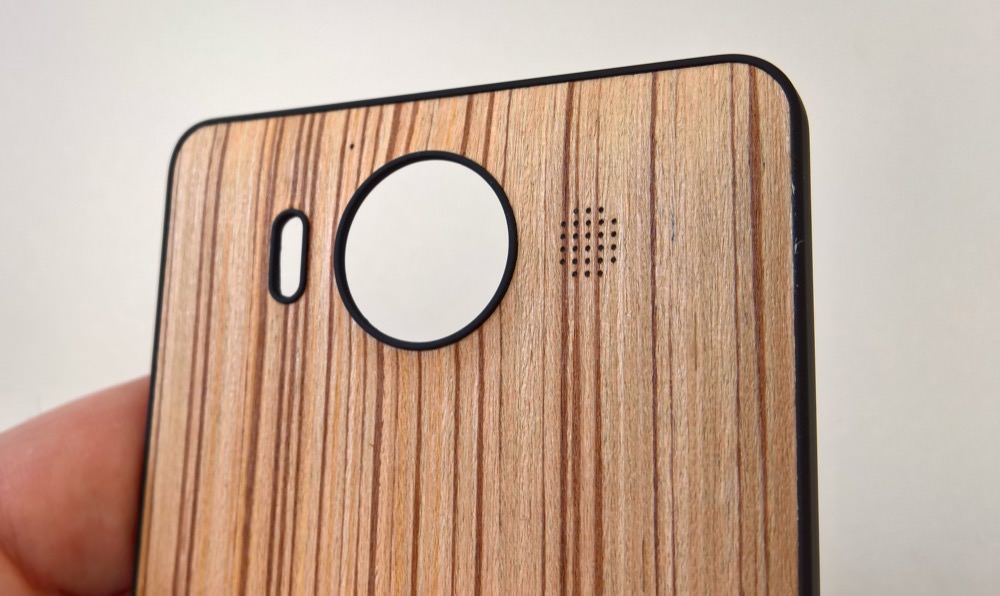 Question marks remain over any laminated case/back, whether for a Lumia here or for the likes of the LG G5 in the Android world - laminates will always suffer some wear and tear, especially at the corners. But I've been impressed by the quality of the Mozo implementation on all my Lumias and each bears one of their backs to this day. And the whole point of the Lumia 950 and 950 XL having replaceable backs is that you can change them on a daily basis, according to your mood and the situation, so any particular back is unlikely to have to endure a few years of continuous use.
Comments? I thought this particular back was particularly striking!
PS. See also this case on the MobileFun USA site too.