Here's the (relevant) official changelog since our last story:
We added the ability to tag up to 10 people in a Tweet with photos.
Made a lot of performance improvements.
We greatly improved performance of the Twitter PWA when it's open for long periods of time.
On the widescreen experience we moved the analytics icon in the same line as the rest of Tweet actions to give you easier access to the feature.
We've added a whole set of improvements to the experience while viewing events on the Twitter website.
You can now view your most recent searches from the search box.
We fixed navigation in some areas for right-to-left languages.
We launched "Advanced Search" to all users. This is now available from the overflow menu on the top right of a search results page.
We made an update to how we count emoji characters in Tweet length. Emojis now count as only 2 characters. Happy Tweeting!
You can now upload videos up to 500MB in size. Trying to leave the composer while media is uploading will now stop sending the media.
Improved the performance of taking certain actions on tweets in a timeline. Now you can favorite even faster!
A few screens of the new PWA in action on my Alcatel IDOL 4 Pro: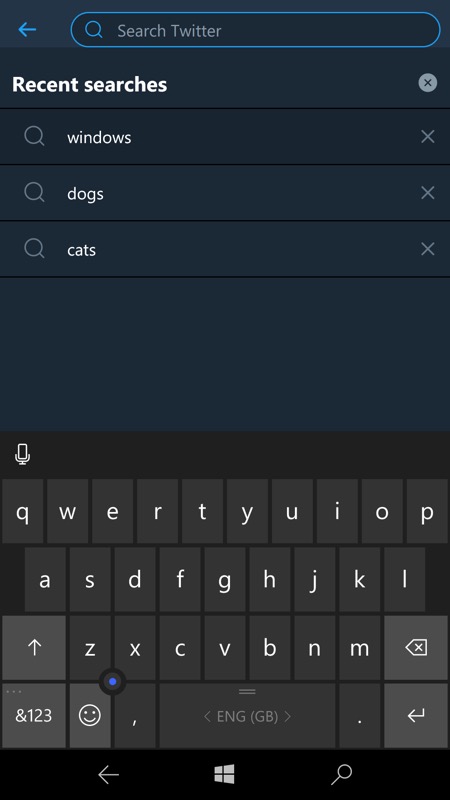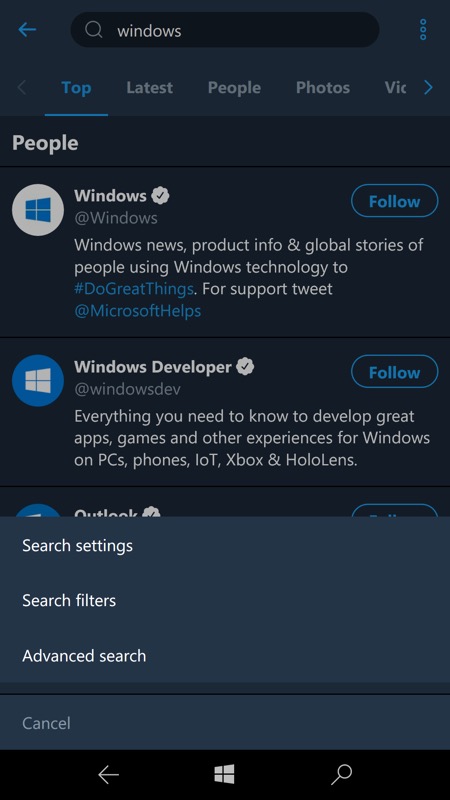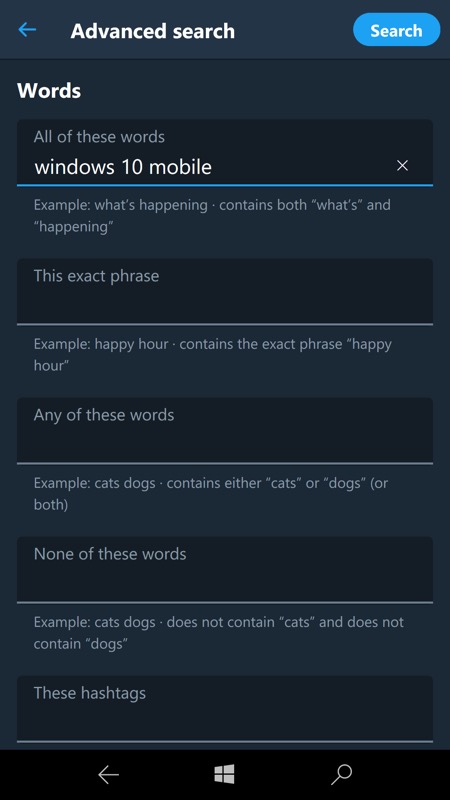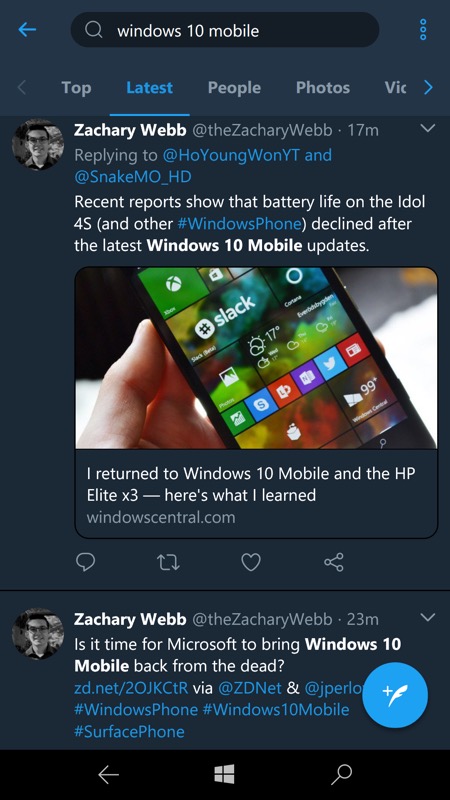 You can grab or update the Twitter PWA-ified UWP client here in the Store. Note that the changelog above is all server-side, so if you're up to date in the Microsoft Store then all that's needed is to stop the application and relaunch it, etc.
Enjoy night mode, enjoy the 280 character compatibility and tweetstorm feature, enjoy the new layout, text size options, and new search functionality, this application now trumps third party options like Tweetium UWP because of recent Twitter changes which knocked push notifications on the head.