The Microsoft Wallet page now shows: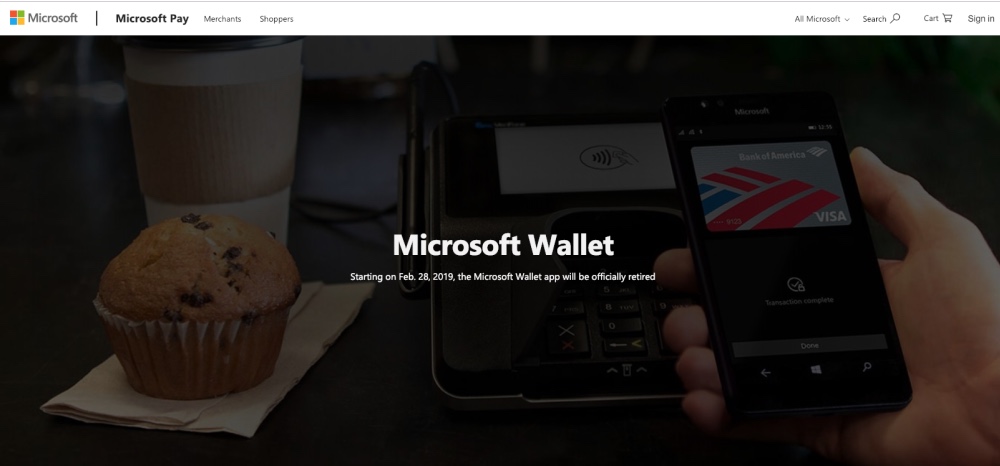 A stark message affecting only a few hundred users at this point, by my estimates. 28 February 2019 is the last day of Wallet support.
And I'm not the first to point out that this is a nail in the coffin of the Andromeda project coming to fruition as a phone-like device, since such hardware would also need native 'tap to pay'. Instead, Andromeda has been sent back to the drawing board and, if it appears at all, will likely be a tablet-esque device, designed to be used with an existing iPhone or Android handset. Each with their own payment solutions, of course.