Here's the official changelog:
New

Windows

: Some users may see a new design we are testing out. Read more here: https://twitter.com/m7z/status/1107759753101373440?s=20

Translations:

Translations are now powered by Google, they can also be re-hidden after being shown

A11Y:

Added a "skiplink" to jump to the main content and sidebar from the start of the page

Updated

Profile:

Changed from a settings icon to a kebab menu icon on profile pages since that menu has more than just profile settings.

Profile:

We no longer truncate the account name on the profile page to allow parody accounts to be easier to identify

Profile:

You can now click on a profile's header image to see the full image

Profile:

Follower and Following pages now have tabs to easily switch between them

Profile:

Background color of avatars are now shown while they are loading

Compose:

Sending tweets with large JPEG images should now be faster; we apply the same compressions we do server-side, but before uploading saving data and speeding the whole process up!

A11Y:

Quoted tweets are now read out in screen readers when reading the parent tweet using j/k

Bookmarks:

There's now an option to clear all your bookmarks at once

Fixed

App:

Improved performance around displaying profiles and users, in particular when composing a tweet

Windows:

Should no longer render not-found errors for certain links (e.g. password reset)

Windows:

Fixed an issue where the main content would sometimes appear to be blurry on certain devices

Images:

Transparent PNGs should now not have a background color

Notifications:

Mentions timeline should update much more frequently when returning to the page
Some screens of interest: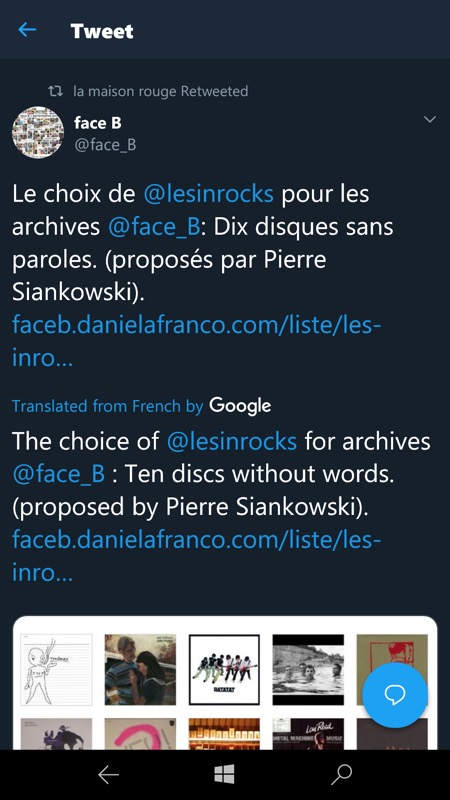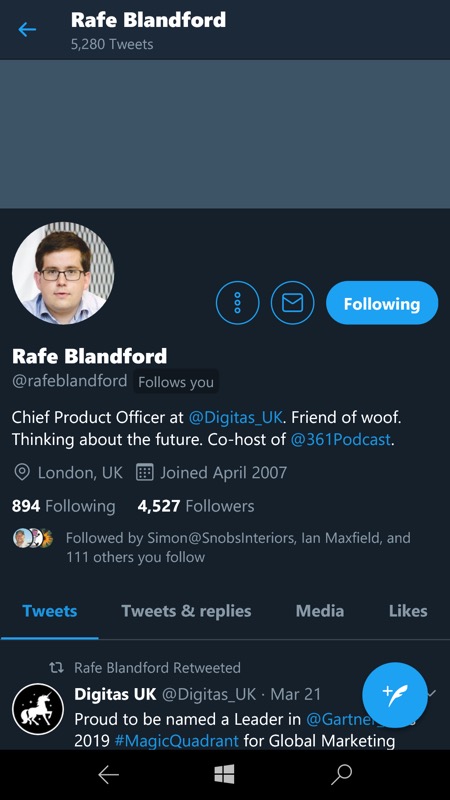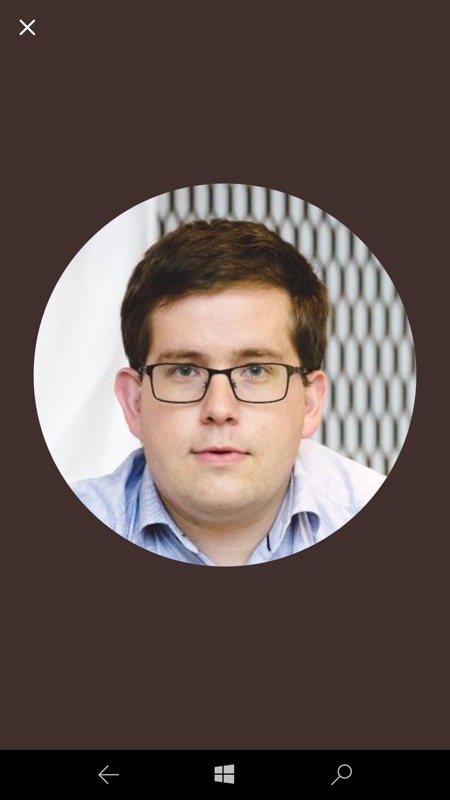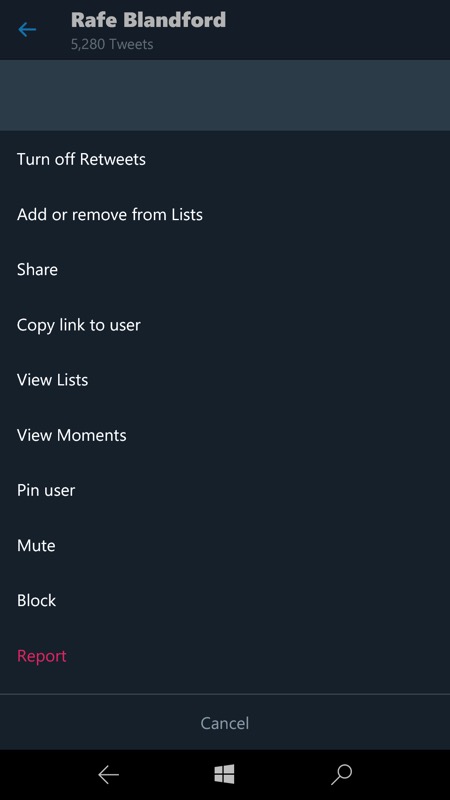 You can grab or update the Twitter PWA-ified UWP client here in the Store. Note that the changelog above is all server-side, so if you're up to date in the Microsoft Store then all that's needed is to stop the application and relaunch it, etc.
Enjoy the mode toggling, enjoy night mode, enjoy the 280 character compatibility and tweetstorm feature, enjoy the layout, text size options, and search functionality, this application now trumps third party options like Tweetium UWP because of recent Twitter changes which knocked push notifications on the head.
See also my general round-up of ways to access Twitter under Windows 10 Mobile.